From artificial intelligence to yoga, sign up for courses that will benefit your career in the long run.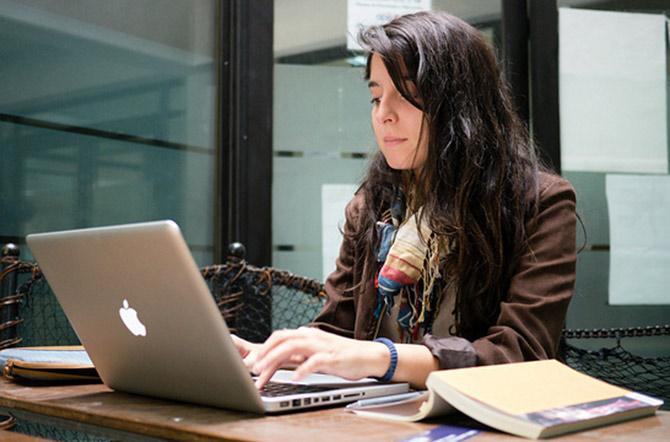 Use your time at home productively during the lockdown to learn something new.
Here are a few handpicked online courses that can prove to be a good investment during this time.
1. Go from zero to hero in Python 3
Python is a popular programming language used to develop websites and web applications.
Since it is highly productive in comparison to C++ and Java, the demand for professionals with knowledge of Python is higher.
There are several online courses you can pursue to get yourself acquainted with this skill.
You can start learning Python from scratch and achieve pro-level in no time.
2. Photoshop
Whether you are a photographer, artiste or a small business owner, at some point, you will need to design your logo, pamphlets and other material to promote your work.
Photoshop is an editing software that helps you design illustrations and business cards.
If you are keen on learning, you can learn to edit and master layers.
You can teach yourself techniques to produce the best results with minimum effort and even become a part-time professional.
3. Advanced Excel formulas and functions
Microsoft Excel has nearly 500 formulas. How many do you actually know or use?
From accountants to administrative staff, marketing executives to trade analysts, everyone uses Advanced Excel for saving data.
Sign up for an advance course to learn how to write complicated excel formulas from scratch.
With simple and unique tips and tricks you can make your work easy and streamline it for maximum productivity and results.
Learn the intricacies of conditional statements and logical operations along with text, lookup and reference functions in no time.
Since most of these courses are interactive, you can learn them in real time and also get your queries answered.
4. SEO training
The simple task of search engine optimisation has helped several small and big businesses promote themselves on a global scale.
Knowing the basic skills will help you make your blog and website rank on Google and reach out to businesses.
Understand the intricacies of technical SEO and bring in organic traffic to your website.
Learn tips and tricks to immunise your website against negative SEO attacks, decrease its load time, improve user experience, and a lot more.
5. A yoga detox and empowerment course
With people young and old being stuck at home and not finding means to work out, yoga has turned to be a great relief.
Instead of simply watching other people do it, how about you train yourself to be a professional?
From simple detox to boosting your immunity and managing weight, there are yoga trainings for specific needs.
Besides improving your own health, as a yoga professional you can benefit lakhs of people sitting at home and looking for help.
6. Learn a new language
So what if you cannot travel? You can still learn a new language.
Knowing a foreign language is always an added advantage when it comes to jobs.
Learn pronunciation, writing, grammar rules and patterns, improve your vocabulary, conversation and communication skills.
There are several interactive courses with subtitles in languages of your choice to help you learn visually.
7. Data science
Data scientists are the future of this century.
It is digital, programming-oriented, and analytical. Therefore, it comes as no surprise that the demand for data scientists has been surging in the marketplace.
Data science is a multidisciplinary field that encompasses a wide range of topics including mathematics, statistics, python, data visualisation, machine learning and deep learning.
Each of these topics builds on the previous ones. And you risk getting lost along the way if you don't acquire these skills in the right order.
8. Artificial Intelligence
Artificial intelligence is already taking over manual operations at several organisations across the globe.
Learning key AI concepts and intuition training can get you quickly up to speed with all things AI.
Even if you have no previous coding experiences, a simple course can help you understand how to merge AI with OpenAI Gym.
You can learn how to optimise your AI to reach its maximum potential in the real world.
9. Web development
Coding is here to stay. Full-stack web developers continue to be in demand across sectors. In fact it is one of the most sought after jobs after AI and data scientists.
Even if you have zero programming experience, there are beautiful animated videos that will make these courses look and sound exciting for newcomers.
---
Rohan Bhargava is co-founder, CashKaro, an e-commerce platform. He can be contacted on ga@rediff.co.in.
---