Want to join a start-up? There are some things you'd like to be warned about. Read on to find out...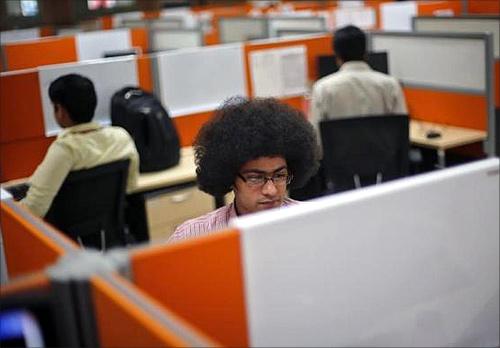 Start-up 1: Scope + Scale + Unit Economics -- Money = Slow Professional Growth
Start-up 2: Scope + Scale + Money -- Unit Economics = Business Shut Down
Start-up 3: Scope+ Scale + Unit Economics + Money -- Management = Mismatch
Above is a brief recapitulation, yet highly powerful and intellectually stimulating start-up experiences I have had so far.
This write up, in hindsight, is meant to equip you with the essentials of critical decision-making.
Paying heed to the following checklist pointers can certainly help you direct energy/time towards a right path.
Business story
Everyone knows about the organisation one targets to work with.
Obvious?
Well, not much in case of early-stage start-ups, where you play more of an investor than a regular employee.
Before accepting the offer letter, one must engage with the employer on gamut of discussions -- from understanding business model (scope, scale, competition, unit economics, cash flows, etc.) to its management style to investors' portfolio.
Not to shy, one should also inquire about underlying vision, culture, exit time horizon (if in case) -- so as to get a comprehensive picture.
Besides, it's imperative to also conduct an independent research and conclude a final call after equating personal findings.
At a time when the word 'start-up' has been in buzz, this critical research can prove to be 'the' difference between possible exhilaration and despair
Funding scenario
Not universally true, but much of the business growth/penetration prospects can be gauged by the level of investors' interest.
Investment from respected hedge funds, VC, PE firms with strong portfolios and large money under asset allocation somewhat reflects the scope and scale of a start-up.
Contrary, even funding is not a success yardstick -- one can easily come across scenarios wherein funded business come to a halt due to poor management, lack of unit economics, investors exit, etc.
From career perspective, it's important to take calculative decision based on one's association timeline, growth aspirations, and risk appetite.
It's not that the bootstrapped businesses don't create career growth and that only funded start-ups are trustworthy.
Keeping 'funding' as the only variable parameter, one can choose bootstrapped start-up from long term, high-risk reward, and steady growth prospects.
Go for a well-funded start-up in case of short-medium term linkage, steeper growth aspirations, and comparatively safer journey.
Caution: This ain't any established rule but applies subjectively. Decide who you are and take the plunge.
Work role
You know it to be cross-functional, still candidly ask your employer for the detailed work profile and expected deliverables (KPI's, work schedule, etc.)
Don't get blinded by the dazzling designations, rather check how your role graduates as time fares or/and business grows in your vertical, check for the resources (team, support system) that would be accompanied with, check your POC for official reporting, and so on.
Irrespective of team size, your performance largely depends upon the right fit of role and work culture.
Determine your strengths, analyse past experiences, future expectations and then equate similarities with the offered profile. One must not haste, and only if there's a potential match say 'Yes'.
Among opportunities galore -- choosing the right fit adds befitting time value to your entrepreneurial journey, otherwise marry in haste and repent in leisure!
Compensation structure
Early-stage start-ups are often tricky when they negotiate paychecks and are seen playing this gimmick around e-sops and/or high variable salary component, even when the candidate doesn't really need or understand the nuance. Some try to bring a trade-off between glittering work profile and lower base salary.
Although ways are different, the intention is to acquire/retain good talent at a minimum possible package. Therefore, it's essential to delineate one's standard expectations (association timeline, minimum base salary, etc.) and overlook employer's poker face at negotiation table.
Remember, the whole game is about 'who wants who' more desperately?
Ask firmly, negotiate smartly, affirm gently, and settle happily!
Bottom line:
Choosing high potential business sector is non-arguably a good move. Choosing the right start-up within is even more critical and distinguishing part of one's career.
Funded or not, business risks are there with both types of start-ups. The idea is to put yourself first -- analyse the expectations and take the right step.
Opt the trial
Pull the socks up and live the role for seven to 10 days. Ask employer for such flexibility and to the win-win situation for both sides.
Mind your business and don't fall into employer's trap. Do best of the business and get paid rationally. Period. (Assuming you are not one of the co-founders).
Lead image used for representational purposes only. Image: Adnan Abidi/Reuters