They, however, conveniently forget to add the condition: so long as you add good margins to our business :-)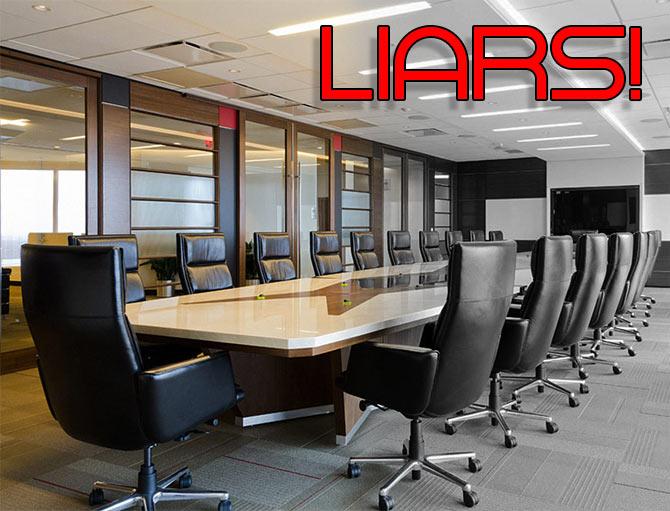 You open any company web-site, read any so-called influential guru in the corporate world, go to any HR meeting, even to your internal town hall meetings... your top management comes and declares continuously: employees are our biggest assets.
Nothing can be farther from the truth.
This is the most blatant lie, companies dish out every single day.
Let us face the bitter truth: Employees are NOT the biggest asset.
This is very troubling proposition and normally any employee would not accept it, not to talk of the corporate world.
Let us analyse few scenarios when employees (companies' biggest assets) are fired:
1. Company is working fine. Hundreds of employees are coming daily and working. It is fun all around. But hold on. There is some problem at the client site, and hundreds of employees are called in town hall and asked to pack off.
2. One AVP is working for the company for many years. His performance is okay. He is posted into a support function, say, Resource Management Group. One fine morning he is called in, and asked to resign.
3. Thousands of employees are working in the organisation for years together. They have become seniors and getting big salaries. Slowly management decides to get rid of thousands of these mid-level executives.
4. Company is performing okay. Projects are running. There are some fluctuations in the market. Company simply calls the managers and ask them to fire at least 50 per cent of the employees.
5. Company managers always threaten their junior employees to give them bad ratings. Do you remember the veiled threat you got from your bosses?
6. In factories, management always threaten a lock-out.
7. Hundreds of employees are on bench. They do not have proper billable assignments. HR simply sends them a mail, asking them to find the work for themselves within the company else...
8. There is a big M&A of two companies. A lot of positions are overlapping. Hundreds of employees are made redundant and asked to leave.
What do these scenarios point to?
It simply proves that employees are just any other resource that employers need to run their companies. They are NOT the biggest asset.
Biggest asset is that thing which you won't want to part with. For human body, the heart is the biggest asset. Will anybody want to separate the heart from the body? No.
If companies are separating the employees, for whatever the reasons maybe, it simply proves that the company is bigger than the employee, and for the sake of running a company, employees can be fired.
Employees will be there till they are earning the good margins for the organisation; else they will be fired. Period.
Organisation will bear the costs of employees till a point only. Once they become costly for the company compared to whatever they are giving back to their organisation, employees become liabilities.
So we can safely come to the conclusion that, 'employees are NOT the biggest asset'.
So what is the whole truth?
Whenever company management is blabbering, 'employees are our biggest assets' they are telling the half-truth.
They cleverly/deliberately miss out an important caveat, which is, 'Till your earning margins are good enough for us'. What is worse is, the margins are decided by the organisation and not you.
Please understand that it is the duty of management to make such tall comments. They are paid for that. No organisation will say that employees are not their biggest asset, because they have to attract the best talent. This is called management.
Poor employees get trapped into this make-believe smoke screens created cleverly by the management, get deluded and start waving the organisation's flag. But one fine morning the management gives them the pink slip on some pretext or other. The employees' world crumbles and they crib.
So dear employees, whenever you read and hear 'employees are our biggest asset', just smile and add one simple caveat: till we add good margins. :-)
Do you agree/disagree with the author?
Almost all Rediff Get Ahead readers who have posted their comments seem to agree with the author!
To read what they have commented on this topic, and to post what you think, click HERE!

Note: Image used only for representational purpose
Photograph: Sean Ellis/Wikimedia Commons
Pramod Kumar Srivastava is a business consultant, working for his own generalist business management consulting, PKS Management Consultants based in Bengaluru, India. Srivastava specialises in 'Corporate Performance Improvement'.