The 'random attack' on a Bangalore-based software professional in Sydney has triggered an alarm among several professionals who travel and temporarily live abroad for work.
Was Prabha Kumar aware of the risks involved in the area she lived in?
Do you think the tragedy could have been averted? Tell us!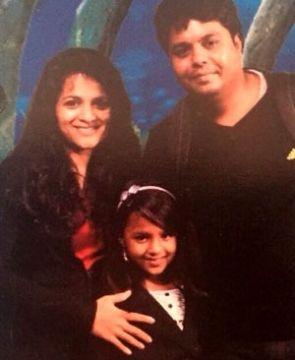 On March 8, Bangalore software professional Prabha Arun Kumar, was stabbed returning from office by an unknown assailant in Sydney, Australia, where she had been temporarily posted.

According to a report by The Indian Express, Kumar, an IT consultant with MindTree, a global IT firm, arrived in Australia in 2012.
She was living in Westmead, with a female colleague and is survived by her husband and 9-year-old daughter; both live in Bengaluru.
A PTI report states that the New South Wales Homicide Squad Commander Detective Superintendent Michael Willing has called it a "random attack".
However, according to Kumar's colleague who spoke to the Daily Telegraph and chose to remain anonymous, the Parramatta area, from where Kumar travelled and got stabbed has a high incidence of mugging and is considered unsafe.
This tragedy has sent an alert to outbound Indian IT professionals on how important it is to monitor your personal safety while abroad.
Why do such tragedies happen?
What challenges do Indian IT professionals, and other professionals going abroad for special projects, face? How do they cope?
What risks are involved? Are they under pressure to work longer hours that makes them vulnerable to risk?
What do you think prompts young professionals to stay in unsafe places abroad?
Would you stay or work in a neighbourhood that is considered unsafe so that you can save money?
Are you an IT professional and have faced a similar experience? Or similar challenges?
How did you minimise your risks?
We want you to share your advice and experience for the benefit of our readers.
Email your experiences and advice on getahead@rediff.co.in (subject line: #SydneyStabbing) and we'll publish the best responses right here on Rediff.com.
ALSO READ
'Indian woman saw attacker approach her, begged for mercy'
My girl has lost her mother, punish killer: Indian techie's husband
'Nothing suggests Indian woman's murder was racially-linked'
Image: Prabha Kumar with her husband Arun and daughter Meghana.
Photograph: Courtesy smh.com.au