Check how much fund you can arrange on your own.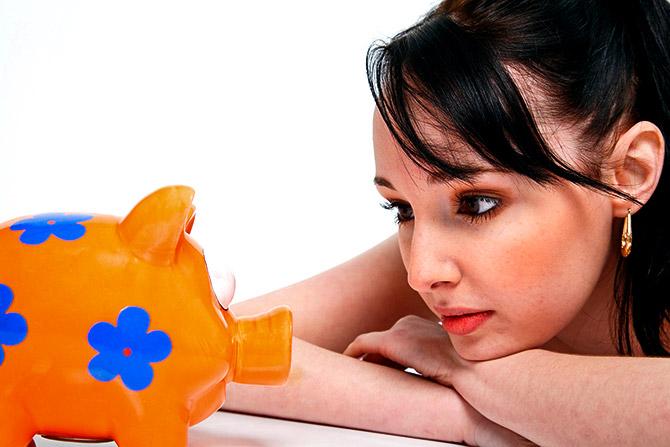 The cost of education can be a deterrent to those studying abroad followed by the lack of scholarship opportunities.
However, with appropriate information about the different financial aid options available hopefully no study abroad aspirant will face this quandary and compromise on their academic endeavours.
Here is a checklist of the most popular financial aid options you can tap on to:
Personal funding
When you start planning, you need to first determine the approximate college expenses like tuition, hostel and room expenses, transportation, insurance, and other miscellaneous expenses.
Next, check how much fund you can arrange on your own.
Generally, as a thumb rule, your family will be your main sponsor. Sometimes, friends too pitch in and collect money from various sources to help you chase your dreams.
This is the most preferred way of funding as it does not require any type of loan formalities and therefore leaves you with no liabilities.
Scholarships
This is one of the most popular ways to catch up with your expenses and allows you to reduce your liabilities back at home.
Scholarships can share your financial burden and help you meet your expenses either in totality or partially.
They are awarded on the basis of merit, financial need, or any other requirement.
Research on various scholarships available and prepare your case meticulously. This can maximise your chances of getting one.
Talk to international students and alumnus of your targetted universities to get an insight into scholarship options along with gaining an overview of the average total expense.
Fellowships
Fellowships are a specific type of grant awarded to students pursuing specific academic interests at both postgraduate and undergraduate levels. There are both school-specific and independent program fellowships open to meritorious students or on-required basis.
Winning a fellowship is very competitive and at the same time prestigious.
Applying for one is quite extensive and exhaustive, and requires a lot of time as it includes lengthy interviews and comprehensive presentations.
Bank Loans
This form of funding is more common among students with limited financial resources. You can take out an educational loan from banks to cover the costs of your higher education.
Unlike sponsorship and fellowship, you are required to repay the loan. Often, there is a gap between the funds awarded and actual requirements to meet college expenses, which varies from bank to bank.
Check with different banks the rate of interest they are offering, terms of repayment, durations of installments, etc. before you enter a deal with them.
The most important point to broach with banks will be the amount of loan they will be disbursing and whether it will be sufficient to help you pay your fees and meet other expenses.
Earn and learn
Students can supplement their funds by working part time in the foreign country while pursuing their academic curriculum.
At the postgraduate level, some universities offer assistantships to qualified graduate students that provide partial tuition waiver or stipend. Jobs include working in academic areas assisting professors with their classes and research, or administrative work at campus offices.
Undergraduates and postgraduates can also take up part-time opportunities like waiter, librarian, grader, tutor etc based on the work stipulations of the foreign country.
You can check with the college or university regarding the opportunities. It is important to note that many a time these options become available once the student is on campus.
External Agencies
There are various NGOs, companies, community organisations, and government agencies which offer financial assistance to students. You need to check the criteria before applying.
There is a comprehensive application form that you are required to fill, which might include an essay elucidating the best reasons for your candidature.
These kinds of agencies are very limited in number and further restricted by the pool of resources available at their disposal. So be quick in identifying these agencies and do all you can to make your case as convincingly as possible.
Corroborate your claims with concrete evidence and be enterprising to answer their tricky questions.
Company Sponsorship
If you are employed, you can check if your company has the option to sponsor your education. There are various MNCs and other major companies which fully or partly sponsor the education of their employees.
The only requisite for this type of financial aid is that the company asks you to sign a contract stating that you have to resume your employment with them. This not only helps you meet your college expenses but also ensures your employment post the completion of the course.
With additional educational qualification, you can climb up the ladder in the organisation.
Financial planning is one of the most inevitable facets of the entire application process. Navigating through your options can be frustrating and exhausting at times.
Nonetheless, the fact remains that this particular aspect is what you cannot evade. So weigh your options very carefully and make decisions which will prove a stepping stone in the successful culmination of your course abroad.
The author Gaargi Desai is senior counselor, ReachIvy.com.
Lead image used for representational purposes only. Image: luxstorm/Pixabay.com