Overseas education consultant NNS Chandra shares advice on how to pick the right international education.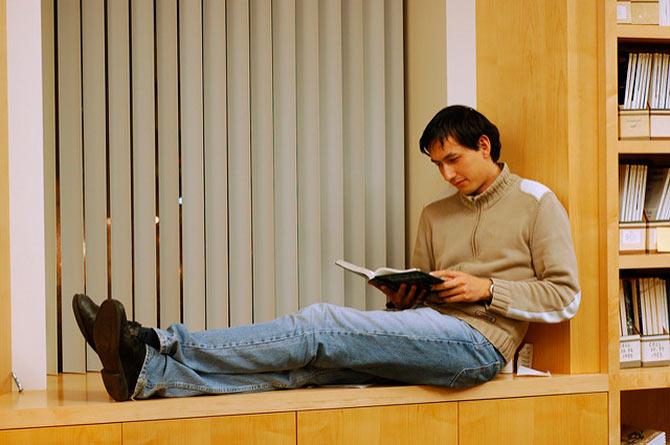 In an online chat with readers every Friday, overseas education consultant NNS Chandra offers advice on how to pick the right course and career abroad.
For those who missed the chat on June 10, here's the unedited transcript:
---
Ajai Patan: I am joining UPenn this fall. Would you consider the surrounding area of UPenn to be dangerous.
People are telling me it is near the notorious West Philly. I did watch Fresh Prince! Is it safe to live away from campus?
NNS Chandra: Congratulations Ajai for securing a position in UPenn, which programme? Fan of Fresh Prince of Bel-Air?
Will Smith more or less plays himself and refers to Philly tough neighbourhood.
---
jaydeep mukherjee: Hi Chandra..My son has interest in career in Natgeo / Discovery channels ...What sort of studies he should pursue outside for this?
NNS Chandra: Jaydeep-You can do a lot of stuff with discovery or geographical channel.
From photography, research, writing, administration etc etc.. Several years back I got a oppurtunity to collaborate a production for Nat Geo. It was fun
What is your son studying now? What is he passionate about? What do you think his interests are?
Ask him to e-mail me. I would be glad to guide him. I cna review his portfolio, if he got one.
---
domnic dsilva: Hello sir, my daughter is in her 1st year DOUBLE DEGREE GRADUATION COURSE 'BBUS-LLB, at AUT, NZ.
She is doing more of NZ Law, along with specialisation in international business, tourism, etc.
What's the best career scope for her in, (a) NZ, (B) AUSTRALIA (C) INDIA OR THE OTHER INTERNATIONAL MARKET. Thanks for ur sure valuable advice.
NNS Chandra: Hi Dominic Dsilva - I really like Auckland dual degree program. It is an intense and challenging program. Appreciate your daughters interest and determination.
Coming to your question on career opportunities - all three economies you are considering her to look for job, India, NZ and Australia, I would argue all would give same options for her, look at the unemployment rate for this trade, it is more or less same.
Another way to look at the problem is to see growth rate and career diversity existing in the economy. I would argue in favour of India and USA when it comes to sheer hugeness in opportunity.
---
Reena: One more question: When does the application for Fall 2017. I know it uses the Common App but I was wondering when can I actually start and submit it?
NNS Chandra: Reena - August First week is when common app uploads all college supplements and have everything on. This year they are allowing juniors to plug data early.
The Common Application has announced that the 2016-2017 personal statement essay prompts will be the same as the 2015-2016 prompts.
---
Patel: Dr Chandra, I am finishing my engineering in 2017. I am considering to do a masters. Should I continue on engineering side or switch to management?
NNS Chandra: Hi Patel, I would depend on your passion and interest. The question you need to ask yourself is are you enjoying engineering studies or you want to poke nose on business/management?
Both are excellent career option with jobs available. Then think of where you want to practice or work. All these would come into play in choice.
---
Pramod Nayar: I did my journalism diploma program from Chennai. I am considering to continue my education in UK. What is your recommendation?
NNS Chandra: Hi Nayar, A Masters in Journalism can be a definite asset if you are setting sights on a career in the media world. This is a very competitive industry to enter. Focus must be on being 'job-ready'.
It is not necessary to have a under grad degree in journalism to apply for masters. I assume your diploma would be a PG Dip, right?
You can then apply if you demonstrate Excellent written and spoken communication, excellent time management and ability to meet deadlines, good research skills, awareness of current technological developments in communications and media and Ability to find a new and interesting angle on a story.
---
Image used for representational purposes only. Image: Peter/Creative Commons