Overseas education consultant NNS Chandra shares advice on how to pick the right international education.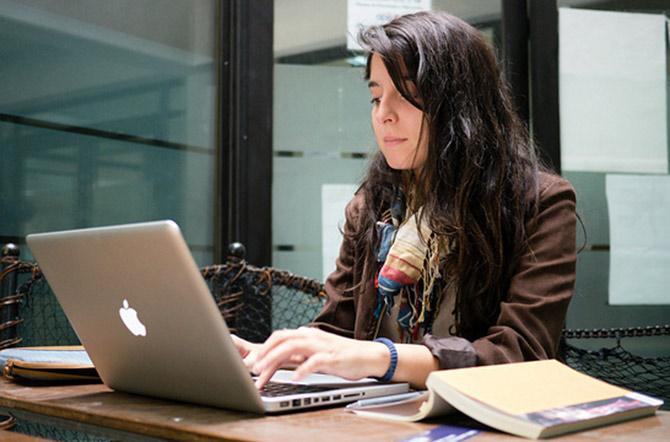 In an online chat with readers every Friday, overseas education consultant NNS Chandra offers advice on how to pick the right course and career abroad.
For those who missed the chat on May 20, here's the unedited transcript:
---
sam kas: My daughter will be completing IB diploma in Jun. She is a Commerce IB student.
We applied Symbiosis BBA. She is interested in BBA international marketing /business. Since Symbiosis doesn't have same, she will pursue BBA. On completion of BBA, can she do PG in IM/I business. If yes can you suggest university for the same.
NNS Chandra: Sam Kas -- Yes one can purse Masters after BBA. If you are looking at masters in North America BBA can be a challenge as it is doesn't add up to course credit requirement for masters in International business or management. But in Asia (India, some schools in Singapore, Hong Kong etc) requirements are relaxed.
Let me know where exactly you want to look and then I can suggest ideas for universities
---
MEGHNA CHAKRABORTY: I hold an MSc in Environmental Studies and Resource Management from TERI University New Delhi.
I studied PCB in +2. I am now looking for courses, master's or any course in economics that will help me gain opportunities in the environmental economics and policy field. Kindly guide me where all can I apply given my non-mathematics background.Thanking You.
NNS Chandra: My friend, unfortunately most of the courses (including mine) requires strong maths back ground:-)
So, if you are passionate for Environmental economics and policy you must brush up your maths! But I can recommend you and guide you to very policy focused courses. Required tons or reading.
E-mail me your full academic work so far and I can guide you through your interests.
---
Kartik Sharma: I wish to pursue US CPA course. Could you please share all the details that an Indian applicant should know? I hold undergraduate degrees in commerce and law and i am planning to appear in 2017.
NNS Chandra: Hi Kartik, getting qualified to write the exam to bet designated as CPA in USA needs over 150 credit hours, right?
Let us say your under grad degree should get you closer by 100-120 (if your course is a four year one).
I did not understand when you wrote appear in 2017, you mean you are doing masters in accounting now? An accounting masters should give you 30 credit minimum.
Process of application remains same for US citizens and international candidates. But depending on where you want to practice one must get clearance from state board or credentials evaluated.
Once application is accepted you must sit and prepare. For that you can register in private institutions and community colleges.
Some of my students come here for masters and simultaneously prepare for CPA designation exam. This will help them to over come the practice requirements and secure work VISA. Write to me. I might be able to guide you in your initial steps. All the best.
---
rayees-farooq: Hello I am a PhD student and I want to pursue my post doctorate in USA.
What should i do in order to ease my way to Post-doctorate in USA. Indeed, I got a good academic record with good number of publications and conferences.
NNS Chandra: Normally someone like myself, I mean a counsellor, would require full details -- academic work, publications, conferences, book chapters, teaching, research, etc to evaluate and recommend steps. In some case I might even strongly recommend improvements and additional training in literary work or training.
Each year I work with four to five post doc candidates and 50% are MDs
E-mail me your works, academic achievements I can get back in detail
---
Saarang: My brother holds MBA in Operations Management (Pune University) and wish to pursue PhD in Supply Chain Management from Canada? Kindly advise.
NNS Chandra: And I am sure he understands that PhD is a research degree in the sense of requiring general proficiency and distinctive attainment in a specific field.
The PhD candidate should demonstrate ability for independent investigation -- in a dissertation based upon original research or creative scholarship, and presented with marked literary skill.
How much research training he got? And his research topic/question should be key for securing doctoral candidate status.
---
Lead image used for representational purposes only. Image: Francisco Osorio/Creative Commons
Have questions for NNS Chandra? Post them here!