International education consultant NNS Chandra shares advice on how to pick the right international education.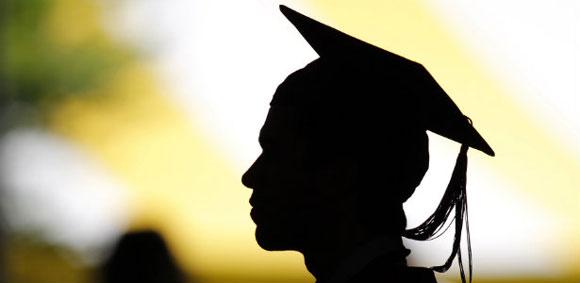 In an online chat with readers every Friday, overseas education consultant NNS Chandra offers advice on how to pick the right course and career abroad.
For those who missed the chat on November 11, here's the unedited transcript:
---
Celine Thomas: Respected syam sir, I am interested to study organisational behaviour in my masters, and how can I proceed?
NNS Chandra: Hi Celina, in the context of new wave of globalization and its impact in workplaces, a solid training in organisational behaviour can be very helpful in securing a meaningful career. Appreciate. I would request you to consider and research top programs. Universities like in ILR school in Cornell. Great programme.
Requirements remain same in most cases like GRE/SOP etc, but in some program there can be additional requirements of in person interview and establishment of credentials and interest
What did you study for in bachelors, where you stand on academics, how much are you excited about this area? write to me, I can probably give some ideas, directions. All the best.
---
Shreyas: Sir, I read on Internet that you are the country manager and responsible for conducting AMC exams. I want to write that. How can I register?
NNS Chandra: Thanks for your inquiry on AMC. American Math Contest 8 is for 7th and 8th graders. Which grade are you in Shreya? if you go online you should get lots of data on this important test
Hi Shreyas, again, appreciate your interest in AMC. You can register, still, if you contact TLPS directly. you can reach out to them by google TransitionsLab Prep school I suppose
---
Aryan Bansal: Respected Sir, my name is Aryan and I'm 14yrs old. I'm in 9th grade and have a great interest in studying abroad , in MIT. That's my dream which I want to accomplish for sure. I need your guidance for it as you have a great experience and can really help me. I want to do PhD in Mechanical and Electrical Engineering. Please guide accordingly ! Thank You
NNS Chandra: Please feel free to e-mail me for all details on American Math Contests (AMC 8). Stay focused. All the best.
---
Mukesh Arora: Hi sir, I am saksham arora. Want to pursue my engineering from USA or from Singapore. Please advice which country will be best for computer engineering. Thanks.
NNS Chandra: My experience and in my opinion, for wider choice of academic opportunities are in USA, Arora.
---
Divyesh Rohit: Hello sir, I have completed my M.Tech, I would like to know which country is good for pursuing PhD with more funding opportunities.
NNS Chandra: Divyeash, my experience, if you got a good research going on with a good idea, institute and professors/guide, American universities give top dollars.
---
Ashish Kumar Singh: Dear Sir, Good Morning. I am an author of computer science book (from class 1-10 CBSE (Hot selling books in India), my qualification is BCA MCA (IGNOU) and MBA (UPTU).
Please suggest me for PhD degree. Which country is better for me? Kindly give me any ideas to settle in abroad.
NNS Chandra: Hello Vijay,I would recommend him to take a look at SI New House school of public communication at Syracuse University.
I studied MCM here. Please ask him to email me. Based on his future goals I could be able to guide his college selection
---
Have questions for NNS Chandra? Post them here!
Lead image used for representational purposes only. Image: Reuters