International education consultant NNS Chandra shares advice on how to pick the right international education.
Illustration by Uttam Ghosh/Rediff.com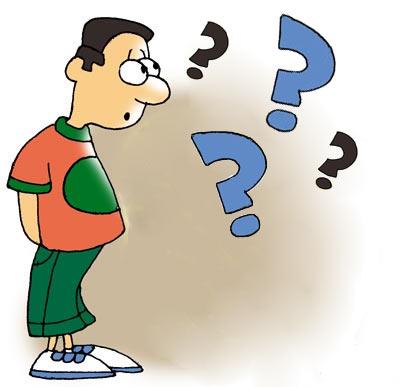 In an online chat with readers every Friday, overseas education consultant NNS Chandra offers advice on how to pick the right course and career abroad.
For those who missed the chat on October 7, here's the unedited transcript:
---
Susan Sebastian: Dear Sir, I study in Shillong in Govt High School.
I have won several writing competitions at state and regional levels. Mainly essays and short stories.
My English teacher asked me to write to you and request direction. She promised to write a recommendation letter. Please help me to find myself.
NNS Chandra: Hi Susan - I was in North East India (mostly in Silchar) last month. Helping you to find yourself?
Come on. I am not a guru or a visionary. Just a college admission counsellor. But I would love to review your works. And teacher letter can help to know you better.
If you are interested I can guide you o participate in several essay and story writing competitions.
---
Aadhira Kapoor: Can you please give us a true picture of American High School?
My school is suggesting that we must participate in an exchange program. And I will be spending 6 weeks in Seattle starting February. It is expensive. You recommend that?
NNS Chandra: Dear Aadhira, welcome to Seattle and the'American High School experience' I am sure you will love it.
I see and understand your question. I will recommend you to watch movies like 'Ferris Bullers Day off' or 'Dead Poets Society'. Read novels. I will publish a movie list and treading list for you
---
Ajay John: Respected Sir, Where can I find information on film making courses? Are there short term courses? How long they be?
What kind of VISA status I would be in if I am applying for a short term courses? Please guide me. I am interested and have experience also.
NNS Chandra: Hi Ajay, Tons of info are available online. There are a lot of academic and vocational programs offered in USA. Leading to Graduate degree (in universities) to providing diploma and vocational training (film academies) Check them out.
Short term courses and training/skill development courses are available (popular among them are in New York and LA)
If you are accepted in a full time academic focused program you will be on F1 visa and if you are accepted for vocational training or short term courses you would be in country on M1 visa.
---
Have questions for NNS Chandra? Post them here!