Besides your passport and visa, you will also need a health and travel insurance, among other things.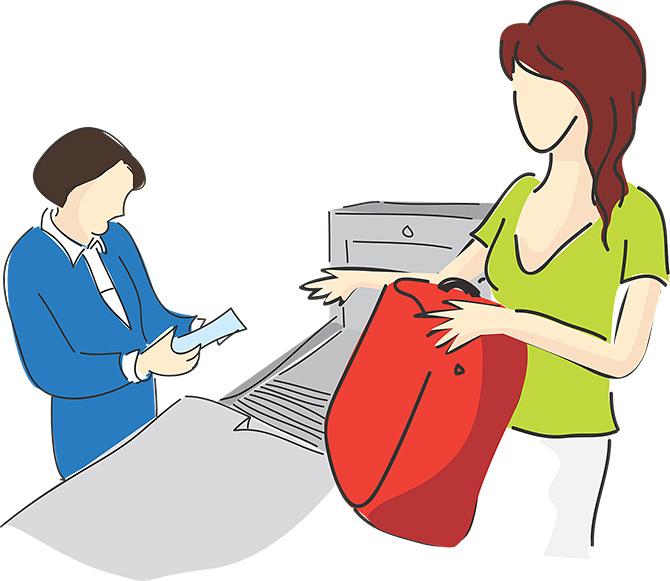 Congratulations! Your application to your dream school has been accepted. You are a formally recognised international student now.
All your hard work, perseverance, and diligence has paid off, and it's time to take the next big step to put your career in top gear.
Before embarking on this journey, make sure you are well prepared.
Here's a list of crucial documents you will need to ensure a smooth ride to your new destination:
Passport
This is the most important document you will need when travelling abroad.
If you do not have a passport yet, apply for one as soon as you decide to study abroad. Also check that your existing one hasn't expired.
In both cases, reach out to the passport office well in advance to avoid a last-minute rush.
You may also submit an online application. Your passport is your official identification as a citizen. So keep it safe while travelling.
Visa
This official document permits you to travel to a foreign country for a specific period of time.
Each country has a different procedure for visa application and approval; for more details, you can check with the embassy of the country you are traveling to.
For student visa application, you require a proof of your residence abroad, a written record of your intent to depart from the foreign country on completion of course, acceptance letter from the college, the proof of finances to sustain and pursue education abroad, and a valid passport.
Just like the passport, you need to apply for visa well in advance as many countries have a complicated procedure, which might take considerable amount of time.
Do not forget to make copies of your visa for any contingency.
Travel insurance
This is a must. Remember to carry your travel insurance ID card and your claim form.
While buying insurance, check that the following factors are covered
delayed or cancelled flights
lost luggage
stolen personal belongings
evacuation in case of health emergency or natural disaster
The basic idea behind buying an insurance policy is to protect your trip and money. So be wise, weigh the offer, and choose the best policy.
Health insurance
Having to pay for treatment in a foreign country can be a hole in your pocket.
Every country has a different health system, so it is better to be prepared before leaving India. Some universities do provide coverage, but it's good to have a short-term personal health insurance for the transition period.
Opt for a suitable policy that covers both health and accident.
International certificate of vaccination
This is a pre-requisite before you depart for any foreign country. This certificate cannot be obtained from any local doctor or your family doctor.
It is exclusively available only with certified doctors authorised to issue the certificate. In some countries, in the absence of this certificate you can even be denied entry.
Also if you suffer from a critical medical condition and are on prescribed drugs, you should carry them in labelled containers along with the doctor's prescription.
International driver's license
Most countries do not accept any other country's driving license.
If time permits, take the test for the international driving permit; it will save you unnecessary hassles in a foreign country.
It can also be used as an identity proof in case you forget to carry other documents while on a stroll.
Applying for an international driving license is easy; you can contact the AAA or the National Auto Club. You need to take care as they are short-term permits.
Contact the embassy for clarification regarding driving rules and regulations.
When you are in a foreign country, it is very important that you follow traffic rules to avoid any unforeseen incidents or any infringement with law enforcement agencies.
International Student IDs
It is an internationally recognised identity card which can fetch you discounts on foods and beverages, transportation, lodging, tourist spots, etc.
It also includes medical benefits and basic travel insurance and can also be used as pre-paid credit card.
Any full-time international student can apply for this ID by logging into the ISE Card (ISEC) website. For more details and benefits, visit the ISIC database.
Scholarship documents
Scholarships are a benign aid meant to provide succour to students with economically challenged background. Absence of this document in may force you to cough up huge amounts of money to fund your education.
Not carrying this document may also endanger your candidature at your dream school.
Secure your documents
Your decision to travel abroad will demand a lot of paperwork. Make more than two copies of each important document. Leave one set of documents at home.
While travelling, keep your documents safe, handy.
Scan important documents like passport and visa and save them in digital format on your phone and e-mail.
Make use of apps like Cam Scanner, available on both Android and iOS, which can easily scan your documents and store them in a cloud for comfortable access across your different devices.
Create a check-off list of important documents. If you are carrying two bags -- check in and hang luggage -- pack one set of documents in each luggage.
One cannot presage the challenges ahead, but being prepared for the worse can make you better equipped with tackling difficulties ahead, as the famous adage goes: Preparation is better than panic.
The author of this writeup is Grishma Nanavaty, lead counselor, ReachIvy.com
Lead image used for representational purposes only. Image: eommina/Pixabay.com