Here's how to know the right time to leave your job for starting up.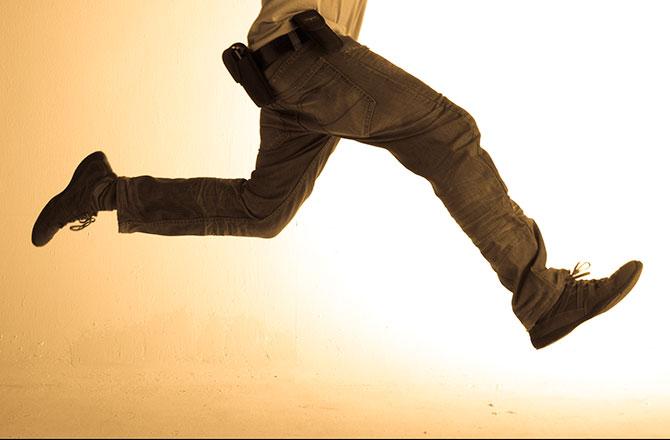 I have been sharing my startup experience with people and how I became successful after failing at my first startup. Entrepreneurship is not an easy task; you have to bear a lot of pain on a daily basis. People do not have the courage to leave their job for starting up their business because they are afraid of the uncertainties.
But don't forget that the biggest possibilities lie in uncertainty.
If you ask me when the best time to start up is, I would suggest you drop out of college and start your company. That's too hard a decision for anyone, but I wish I could go back in time and take that decision for my career.
If you do not want to drop out of college, then work with a startup immediately after your graduation. Otherwise, the corporate job will make you lethargic and cowardly; it may take seven years to leave your job to live your dream life, like it happened with me.
Let me share some tips with you, so that you can take an informed decision before leaving your job to start up.
First of all, ask yourself these questions:
Why do you want to start up? Is it for the money and fame, for being your own your boss, or for solving a problem badly?
How much living expenses do you have?
How much capital do you have? Is it sufficient for feeding you for two years and also funding your startup?
Do you have an alternate source of income?
Do you have any liability?
Is there any big expense coming in the near future?
Do you possess primary skills to implement your idea?
Do you have a core team or can you hire the best people to implement your idea?
I assume some of your answers are in the negative and now you are more worried about leaving your job. If I had waited for all the answers to be positive before leaving my job I would never have left it. I would probably be struggling to get a promotion at my job, like some of my ex-colleagues are still doing these days.
"If you wait until all the lights are 'green' before you leave home, you'll never get started on your trip to the top." – Zig Ziglar
You need to make a runway of 18-24 months for your startup before leaving your job. I did some mistakes before leaving my job, but my runway was more than 24 months, and I met some awesome people on my journey.
These two things helped me survive the crash. You may or may not be that lucky, but you can follow my five-point mantra for startup preparation while still working at your full-time job.
#1 – Work on Minimum Viable Product for three to four months
That's a no-brainer. You should build your MVP while earning money through your job. MVP is not just a prototype, but it's a working product with minimal features. You can improve upon UI/UX and features later, but it should be capable enough to solve the problem for your customer.
#2 – Build a team and have at least one person ready to leave their job along with you
Entrepreneurship is a lonely place to be. You are on the path to self discovery. You cannot do everything on your own, unless you are in consulting business. You should have at least one more person, preferably with complementing skills, who can help you build and launch the product. Take a commitment to leaving the job at the same time so that you both work at the same pace.
#3 – Reduce your expenses and safe deposit your one-year living expenses
You should learn how to live frugally and survive on minimum expense. You will apply it in your personal as well as startup life. All the bootstrapped startups know that saving every rupee with increase their runway and chances of survival. Set aside money needed for your living expenses for one year; this is the money other than your startup expenses.
#4 – Increase your productivity
It can be a game-changer for you. Learn how I increased my productivity by 150 per cent and reduced my working time. You should learn this skill well in advance so that you can complete your job work while building your startup. After leaving your job, you may have to do two-people's worth of work.
#5 – Get mentors
The earlier you get mentors, the better are your chances for success. Every entrepreneur has a mentor; even my mentors have their mentors.
But, beware. Don't trust people who have never started any company but claim they can mentor you while you are starting up. Find someone who wants to hold your hand until you start walking on your own. Some mentors take equity and some other take a mix of equity and money. You decide what is good for you at the stage where you are.
Lead image used for representational purposes only. Credit: sabrina c/Creative Commons