"In our country, the minute a woman decides to step out of her home, chaos and drama ensue."
"If she stays late, she must not be too concerned about her family life;
"If she doesn't, then she is not serious about her career;
"If she is reserved, she has trouble blending in the work culture, if she is not, then she is easy.
"I want every woman to be able to accomplish what her calling is."
Pallavi Pareek of iPleaders, an organisation encouraging legal education in India talks about the significance of gender sensitisation and why it is important to empower people to look beyond the barriers that lay in front of them.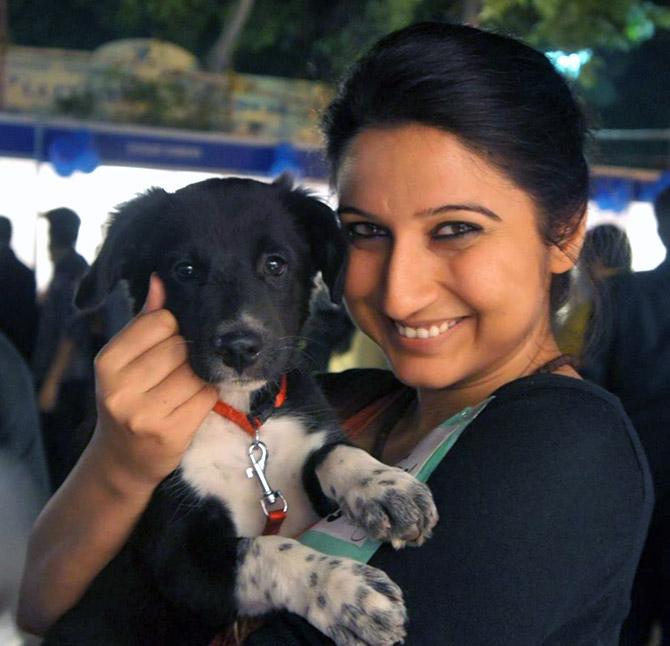 My mother is a brilliant speaker, a well-informed woman, and is highly opinionated and knows how to express her thoughts.
When I was young, my mother was offered a nomination for the Sarpanch elections in Raila.
After discussion with my father, it was decided that she will not run for any elections but focus on her family.
Till date my mother is still hanging on to her family duties.
There is so much that she is capable of.
There is so much she could have accomplished but did not.
According to her, even 10-15 years ago, when we started pushing her to do something for herself, it was too late.
I want to change that for the women in this country.
I want to change that for the mothers in this country.
"I want every woman to be able to accomplish what her calling is. Am I a feminist? No.
I simply want a balanced society where wishes and desires of one gender do not rule the decisions and norms of the entire society," says Pallavi Pareek of iPleaders, an organisation which works towards re-engineering the legal education in India.
She has played a key role in designing the recent sexual harassment prevention and workplace diversity management course which is being offered by the National University of Juridical Sciences, Kolkata.
Pallavi believes it is important for women to know their rights, and stand up for what they want to do in life.
In a free-wheeling chat, Pallavi Pareek talks about her life, work, and making choices.
Early years
I was born in a small textile district of Bhilwara, Rajasthan, as the second daughter to my parents; the only people thrilled about my birth were my mom and dad.
My father took it upon himself to raise me more as his responsibility than my mom's.
Though he was working the night shift, he made time in the mornings to take care of us so my mom could get some time for herself and the household chores.
It was a simple life, and I still remember my early years.
Life changed when my dad joined a textile operation in Philippines.
Our parents had tried to give my sister and I the best education possible in India. But the exposure and standard of living in Philippines touched a completely different higher level.
After spending my early years in a patriarchal society, Filipino's matriarchal society was a fresh breeze.
Growing up there reshaped the concepts that I had been handed down from the Indian society and the extended family.
I now had an avenue to counter prejudices with practical examples from the Filipino society.
At a very young age, I started questioning the fundamental practices in our society. Thankfully, my parents were always supportive and welcomed change.
While my dad made sure that my sister and I made the best of our lives, my mom had started worrying about my ability to adjust myself society when we went back to India.
Choices and women
In our country, the minute a woman decides to step out of her home, chaos and drama ensue.
Questions rain non-stop: What kind of work will she do? Will she make more money?
Will she work for money or to pass some time?
This attitude continues in her workspace as well -- if she stays late, she must not be too concerned about her family life; if she doesn't then she is not serious about her career; if she is reserved, she has trouble blending in the work culture, if she is not then she is easy.
The whole focus is on how a woman behaves and thinks, as if society will crumble down based on her decision to work or not.
This is the the country where husbands, brothers, fathers proudly say that they have "allowed" their daughter to do this or that.
When and how did we come to this?
It is not her decision that brings the imbalance.
It is the preoccupation of people around who create the conflict. And in this journey no one wins.
That's why whenever a family or a couple have been indifferent to these stereotypes; they have flourished individually and together.
This is how I have looked at my life.
I demand this from this country and society because I know it is possible.
At iPleaders
High school (classes 11 and 12) was optional in Philippines and my dad decided to fast track our education, so I started college at the age of 15.
I took extra credits and finished my four year of college education (BSc in Computer Science) in a little more than three years.
I earned my MBA at the age of 21.
After working for around two years in Philippines with different organisations as a Change Management Consultant, I shifted to India in the year 2009.
In India, I worked with a boutique consulting firm in Mumbai.
In the two years after my return to India, I was quite frustrated with the way our women were ignorant or indifferent about their rights.
The men took care of their lives.
When I started asking legal questions, no one in my family was willing to guide me.
I was politely asked to let the men handle it.
When I started looking for it online -- it was information overload but no actionable insights.
I met Ramanuj, at a start-up event,where Ramanuj and Abhyudaya, co-founder of iPleaders, shared their vision about mass legal literacy.
This appealed to me.
When they asked me to join, I jumped at the opportunity and have not looked back ever since.
With iPleaders, and the yet to be launched lawsikho.com,we are making legal education and knowledge more accessible in India to lawyers and a large number of non-lawyers.
Sexual harassment at workplace
Workplace dynamics, individual tolerance levels, and the definition of work culture have changed.
What used to be unacceptable earlier and would have been considered sexual harassment is 'okay' and 'cool' in many organisations.
For example: physical touching. Ten or fifteen years ago, putting an arm around a female colleague's shoulder or asking her to dance, even in an office party, would have been considered offensive.
Society used to function differently earlier.
Individuals are less sensitive now and more relaxed.
Now an individual looks for very direct and crystal clear signs to say, or even identify, something as sexual harassment.
This does not mean that "sexual harassment" is not there any more.
Anything, any act of an individual, be it man or woman, if it has made the other feel uncomfortable in a sexual nature is sexual harassment.
Sexual harassment is often about display of power rather than misplaced romantic interest and sexual misadventures. I have seen it. I myself have experienced it.
At times, individuals know what they are doing, and sometimes they do not even realise.
Another big challenge is for individuals to accept that no matter what the new act has stated -- women are not the only possible victims of sexual harassment; men are also equally at risk.
My role and mission is not to be a guardian for the safety of women alone, but to also ensure that no single gender gets an advantage over the other.
Sexual harassment and prevention and workplace diversity With two million workplaces in India covered under the anti-sexual harassment act of 2013, the demand for external experts is huge.
India just doesn't have enough experts to implement the sexual harassment law meaningfully, as there is a gap in the demand and the supply of skilled and knowledgeable individuals in this field.
The National University of Juridical Sciences, Kolkata,has agreed to collaborate with us and offers India's first executive certification in Sexual Harassment Prevention and Workplace Diversity online.
The course focuses on educating external experts, women's rights activists, HR managers, consultants, and compliance managers about the anti-sexual harassment act of 2013, along with sensitising them about gender issues.
Apart from that, such professionals must develop the ability to manage diversity issues in an organisation, and this is also a major focus.
While the elements of the act are purely focusing on women, its implementation and adaptation in most organisations in my opinion should be gender neutral.
One of the biggest challenges while developing this course was to make sure it actually transforms and enables its takers into experts.
You will be surprised to see the number of examples, case studies, discussions, interactive sessions, templates, and training material that are provided, which in turn will help its takers cater to their clients on their own.
We have even included training programmes that these in-training experts can use to conduct sensitisation in their organisations.
While I bring back my experiences and realisations as an ICC member from the field, my content team keeps building new elements for the course to improve its effectiveness.
Response to the course
In our first batch itself that commenced in January 2015, we have seen an amazing response for this course that makes us confident about exciting batches in the future.
At present it is important that we measure the impact of this course for our students -- if they are able use the material of this course in practice.
The next step will be to build an online community of experts based on region and cities for organisations to access and contact.
The growth of this online community will be a measure of the impact the course has had on the corporate and social ecosystem.
Tips for start-ups
I believe the most critical element is to come out of this self-proclaimed belief of "we are a small and friendly organisation, we do not think something like this (sexual harassment) can happen here."
This is a state of denial. While start-ups are small and friendly now, they do plan to grow big.
It is important to build a gender sensitised and harassment-free work environment in the DNA of the organisation.
While they are investing a lot of effort and money in building their products, strategies, and teams, it does not make sense to ignore one of the most vulnerable aspects of human interactions.
And this, no mentor, advisor, or external expert should come and tell you -- this as a team, as an entrepreneur, and as a leader should occur to you on your own.