At this point, it is crucial to think of solutions that will help flatten the curve and also generate income, says Pratyush Banerjee.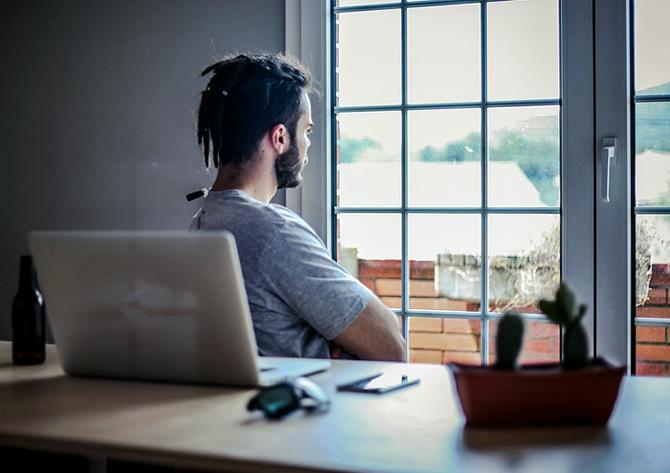 Today the labour market is in a very volatile state. External shock events have never affected the job market, like in the current scenario.
Since the turn of the new millennium, we have witnessed several catastrophic market events such as the IT bubble, the subprime crisis, and the ongoing COVID-19 crisis.
During each of these critical events, the job market has been severely disrupted, resulting in massive loss of job opportunities either through hiring freeze or through layoffs.
Several other factors have contributed to the uncertainty in the job market such as lack of offshore projects, automation and redundant skill sets of existing employees.
Organisations follow diverse strategies during situations of an economic downturn to retrench their manpower.
A layoff is still considered to be the last option by corporate, and they try their best to not resort to this unless they have no other choice.
Some of the more amenable policies that organisations follow include the following:
Outplacement
By this, organisations help employees get placed with their next jobs in case the firm decides to let them go.
This is an excellent initiative since employees who are asked to leave do not have to worry about getting their next job.
Since most of such recruitment happens through referrals, outplacement happens rather quickly and does not create fear of pay cut or demotion in the designation.
Employee leasing
Through this policy, companies identify fellow competitors who are in need for specific talent who have become redundant in their firms now, and then lease them out to the competitors at a license fee.
This is a very amicable solution to the problem of redundant manpower and can help in generating revenue for corporate firms.
Employees leased out to external stakeholders may be asked to re-join the parent firm in case there is any need for their talent in future.
Furloughing
Another commonly followed practice by organisations during the economic slowdown and other market crisis is furloughing.
In this, employees are temporarily laid off from their work until the time the situation normalises.
During the time of furlough, employees may not be entitled to salary, but they may continue to receive tertiary benefits such as health insurance and child education support.
During the ongoing COVID-19 crisis, several organisations are reeling under the pressure of financial loss and lack of projects. Currently, most organisations are trying to manage their work through work from home. Those who can not do so are either forced to lay their employees or adopt furloughing.
The current situation is extremely demoralising for employees who have to deal with the dreaded consequences of pay-cuts and job loss.
Finding a new job in the face of the ongoing pandemic is not an easy task. Several industries are badly hit by the nation-wide lockdown policies implemented across the world and the reduced commercial and economic activities.
Organisations which are in the retail, entertainment and transport and logistics are the worst affected of all. These sectors have witnessed severe retrenchment and layoff in the past few months.
Campus recruitment of fresh graduates has also taken a bad hit, and several students who have bagged lucrative placement offers have found their offers being revoked by their prospective employers.
The situation has never been so dire since the great depression of the 1930s.
It is difficult to maintain optimism in the face of this uncertainty, and negative atmosphere.
Here are some options that people may consider as possible solutions for staying positive and optimistic about their career:
1. Freelancing
Now is probably the best time to get involved in some online freelancing/gig work.
Online freelance work platforms such as Upwork and Freelancer have a host of ongoing gig work opportunities and employees who have been laid off and can not find a suitable job now may consider taking up such assignments for the time being.
2. Upskilling
Another option that people have right now is to utilise the free time available to them by upskilling themselves by enrolling in specialist courses on latest applications such as machine learning, data science, Internet of things and so on.
Several online platforms are offering their course materials free of cost during this period which may be explored to understand the course requirement and to prepare for future enrolment to such courses.
3. Develop your own business/start-up plans to fight the crisis
While several business functions continue to be suspended in limbo, several new opportunities have emerged which need to be explored by people.
The world is reeling under the devastation of the contagion, and it requires people to cater to hygiene and regular needs of the masses shut behind their doors.
This is a good opportunity to explore possible business models to cater to this market.
Be it providing data, catering to healthcare or essential supplies, you can choose to invest in a business that will help organisations and individuals deal with the lockdown and fight the crises.
At this point, it is crucial to think of solutions that will help flatten the curve and also generate income.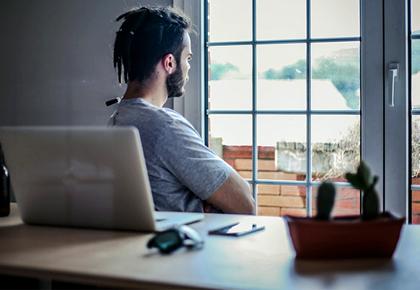 ---
Pratyush Banerjee is assistant professor, department of human resource management, T A Pai Management Institute, Manipal. He can be contacted on ga@rediff.co.in.
---