The QS World University Rankings 2018 lists the best educational institutes in the world.
The Massachusetts Institute of Technology, USA led the overall rankings, but the Harvard toppled MIT with maximum listings in the Rankings by Subject.

Photograph: John Phelan/Wikimedia Commons
The eighth edition of the QS World University Rankings 2018 by subject is out.
For the rankings, 4,388 institutions were considered.
Of the 980 institutions who participated, 959 qualified for an overall rank.
In the overall rankings, the US leads with 34 listings of the 48 subjects. Six Indian universities featured in the top 400.
India has slipped in the world university rankings. The Indian Institutes of Technology (IITs) fared poorly across at least 25 out of 48 subjects listed.
The IIT-Bombay's rank slid in physics and astronomy, statistics and operational research, mathematics, environmental sciences and biological sciences. However, it made its debut in the arts and humanities, and linguistics category.
The IIT-Delhi's performance dipped in chemical engineering, electrical and electronic engineering and biological sciences.
The IIT-Kharagpur's rank slid down in subjects like mechanical and aeronautical manufacturing, mineral and mining engineering, biological sciences and mathematics.
Take a look at the top 10 universities (overall) in the world: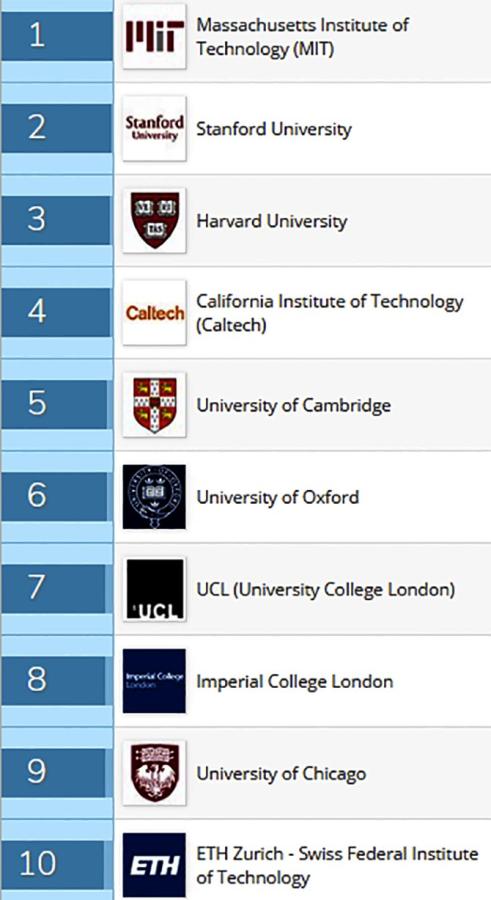 The top universities from India (overall) and their world rankings below: