This year NITIE had 132 firms visiting the campus for placements. The highest salary offered to post graduates jumped by 14.22 per cent from last year.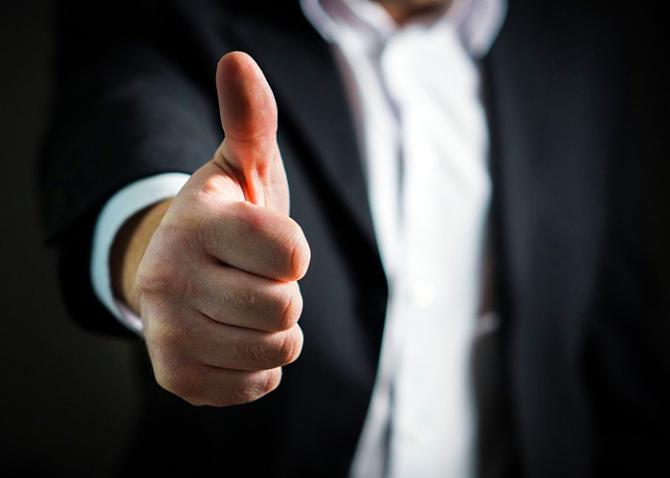 Photograph: Kind courtesy TeroVesalainen/Pixabay.com
The highest salary offered at the recently concluded final placements at the National Institute of Industrial Engineering (NITIE) rose by 14.22 per cent from a year ago and the average salary offered was 11 per cent higher.

The NITIE concluded final placements for its 2018 batch of Post Graduate Diploma in Industrial Engineering (PGDIE), Post Graduate Diploma in Industrial Management (PGDIM), Post Graduate Diploma in Manufacturing Management (PGDMM), Post Graduate Diploma in Industrial Safety and Environmental Management (PGDISEM) and Post Graduate Diploma in Project Management (PGDPM) courses.

While details about the highest compensation package were not shared, the average salary rose from Rs 1.724 million last year to Rs 1.922 million this year.
This year, 132 firms visited the NITIE and made offers to all the 393 students who had opted for campus placement.
"In an extremely competitive job market, the students fared well, and the job roles and sectors were in line with their aspirations," the institute said.
More than 35 per cent of the 2018 batch received pre-placement offers and pre-placement interviews through their summer internships.
Some of the top recruiters at the NITIE included Airtel, Accenture, Anheuser-Busch InBev, Amazon, Colgate, Palmolive, Deloitte, E&Y, KPMG, Hindustan Unilever, Procter & Gamble, Marico, Nestle, Price Waterhouse Cooper -- Service Delivery Center, and Yes Bank.

Among industries, manufacturing and consulting emerged as leading recruiters, offering jobs to 18 per cent and 17 per cent of the batch, respectively.

Following them were banking, financial services and Insurance (BFSI), fast-moving consumer goods (FMCG), information technology (IT)/ IT enabled services (ITeS), which hired 11 per cent of the batch each.
According to the institute, besides traditional favourites like FMCG and BFSI, NITIE students opted for newer verticals, especially roles in digital transformation.

"This has been a great year, as our students have bagged excellent job offers. It is a proud feeling that the NITIE has fared better than last year, even though the overall job market is becoming more competitive worldwide," said Hema Date, dean of student affairs, NITIE.