Overseas education consultant NNS Chandra shares advice on how to pick the right international education.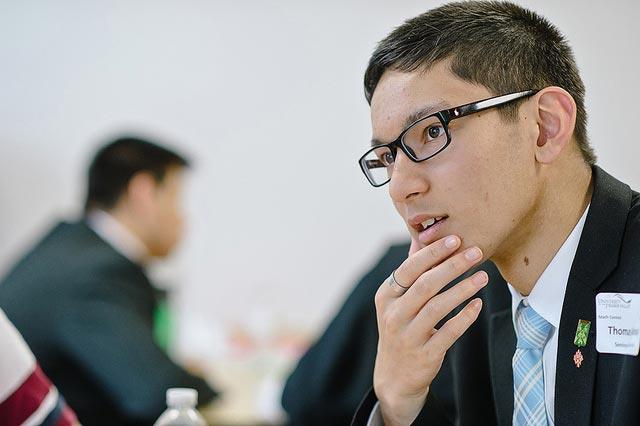 In an online chat with readers every Friday, overseas education consultant NNS Chandra offers advice on how to pick the right course and career abroad.
For those who missed the chat on January 13, here's the unedited transcript:
---
Abhishek: Hello Sir, I aspire to study in US for higher studies. However my CGPA is not much impressive. It's Mere 6.96 (till 7th semeter) and won't be more than 7.1 at the end of my degree.
I am planning to get some job experience for 2 years and the take GRE. I need to know what universities can I target to get job in BIG 4?
NNS Chandra: Abhishek, University or the college list one should make based on data. In your case I would strongly recommend to think about university once you have GRE/GMAT scores.
Your plan is perfect. Finish school, graduate, get a good score in GRE, get two years of exam - then start to put the list of applying university.
---
Brij Sharma: Hi Mr Chandra my son scored 289/800 in GRE in 2013 and wants to study MBA abroad. Can you guide us his chances to get a scholarship in foreign university so that study is not costly.
Currently he is in India and done private job in telecom company as engineer. He did his B. Tech in 2008.
NNS Chandra: Brij Sharma, Appreciate your questions. MBA is a good idea. With the stated experience that should be good. He might have to do the GRE/GMAT again?
Scholarships along with admission are rare and competitive. No. Very rare for international students.
---
U Panchal: HI I would like to know which is the best developed country my daughter can go for undergrad studies in comp science.
My objective is she should get best of the education as well as she get very good chance to settle in that country for better prospects and life altogether. Regards,Uday
NNS Chandra: Panchal, which grade is she is now?
For training, a good training I will strongly favour USA. This observation is based on my experiences.
If settling in is the one major criteria then do consider places like Canada and Australia. Getting a permanent residence (green card in USA) is going to be a challenge in many developed countries these days.
Take a look at Canada. Schools are great, proximity to US opportunities and immigration friendly.
---
Girish Vyas: Hello Mr Chandra my son wants to pursue master in business and specialise in social impact and sustainability after BMS. Just wanted to know what are the job prospects in US for this specialisation?
NNS Chandra: Hi Girish Vyas, a great subject to learn at grad level. The role of business in society is expanding. Beyond its financial value, business can create social and environmental value.
Social impact and sustainability are key questions. The creation of sustainable strategies is concerned with carbon emissions trading and transitions to renewable energy systems is another area.
US Business School's research in these areas, as well as its widespread industry involvement, has influenced managers to develop leadership and goals for future social impact and sustainability practice. So to answer your question, like research at US, B-school, job opportunities are immense, provided one gets right kind of training. Moving forward greater the opportunity.
---
Have questions for NNS Chandra? Post them here!
Lead image used for representational purposes only. Credit: Image created using Creative Commons