A financial analyst is one of the most popular career options in the domain of finance, Sanjay Goyal.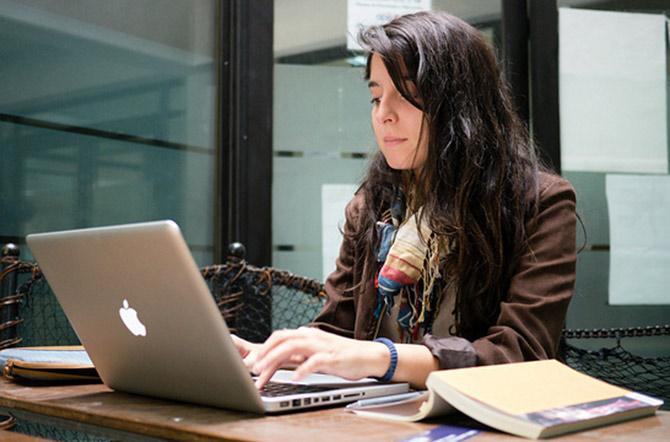 With the job market becoming more competitive and job roles undergoing a drastic change; millennials are weighing their employment options carefully to understand which options are better than the others.

There's another side to consider here.
About 96% of respondents in a TimesJobs survey stated that they can/will choose a start-up over an established corporation provided their career interests and work-life balance demands are being met.

The writing on the wall is clear -- that millennials won't shy from experimenting with job roles or organisation type as long as their 'idea of work' is being fulfilled.

Rapid digitisation and changing business preferences have given rise to a few job roles that will be required in all industries and promises longevity, as compared to conventional careers.
According to various industry experts, here are some jobs that are worth watching out for.

10. Software Engineer
Computers and software are everywhere.
Along come the engineers and technical managers. This is one profile that will not go out ever.
Consider this, all domains and sectors are rapidly adopting digitisation.
No matter where you work, a software engineer will be required in every domain.

9. Data Analyst
'Data is the new oil.'
You have probably heard this at least a dozen times now.
This is true since next-gen businesses and products will be using data in some form or another.
In come the analysts who can understand data, read its trends and produce insights for organisations to use.

8. Data Scientist
Data scientists are different from data analysts.
They are responsible to clean, manage and organise a large stack data -- both structured and unstructured by applying their formidable skills in maths, programming and statistics.
With the growth of Big Data integration in businesses, data scientists have taken the front seat in the age of data revolution.

7. Business Analyst
A business analyst is responsible to bridge the gap between the business stakeholders and different departments.
S/he produces the requirement which clearly defines the business needs and aligning them with business processes, these can later be used by the IT teams or the external party to build or modify the systems.
Mathematics and statistics are two streams you should master to become a business analyst.

6. Administrative Assistant
Administrative assistants are responsible for managing and distributing information within an organisation.
The core functions of an administrative assistant generally include answering phone calls, taking memos and maintaining files.
Sometimes they are also in charge of sending and receiving correspondence to customers and clients.

5. Product Manager
A product manager is generally the man behind guiding the success of a product and leading the cross-functional team that is responsible for improving it.
The position of a product manager is one of the pivotal positions in any organisation. The core functions include ideation, designing, sample production, testing, forecast, promotion and the final product.
They are also responsible for implementing marketing activities through strategic planning and implementation.

4. Financial Analyst
A financial analyst is one of the most popular career options in the domain of finance.
Pursuing a career as a Financial Analyst gives you a good exposure including some other great benefits.
The core functions include making a business recommendation for an organisation based on analyses they carry out on factors like market trends, the financial status of a company and predict the outcome.

3. Graphic Designer
Currently, the job market is brimming with the demand for graphic designers.
S/he is responsible for ideation, visualisation and creating graphics which includes logo, illustrations, and layouts.
With a career in graphic designing, you have a choice of working in varied industries like advertising, publishing, public relations, media, industrial design, etc.

2. Software Developer
Software Developers are the creative minds behind computer programs.
A software developer is responsible to design, write and test code of new systems and software to ensure efficiency.
Their main role of a software developer is to create the foundations for the operative system on which computer programmers' work.

1. Project Manager
Project Managers are always in demand, no matter what industry they work in, qualified professionals are always needed to plan and provision the work.
A project manager is responsible for leading an entire project through initiation, planning, execution, control, and completion.
Sanjay Goyal is business head, TimesJobs and TechGig.