TalentSprint WE (Women Engineers) will select and train 100 women engineers as part of a one-year experiential programme for a future career at Google or one of its partners.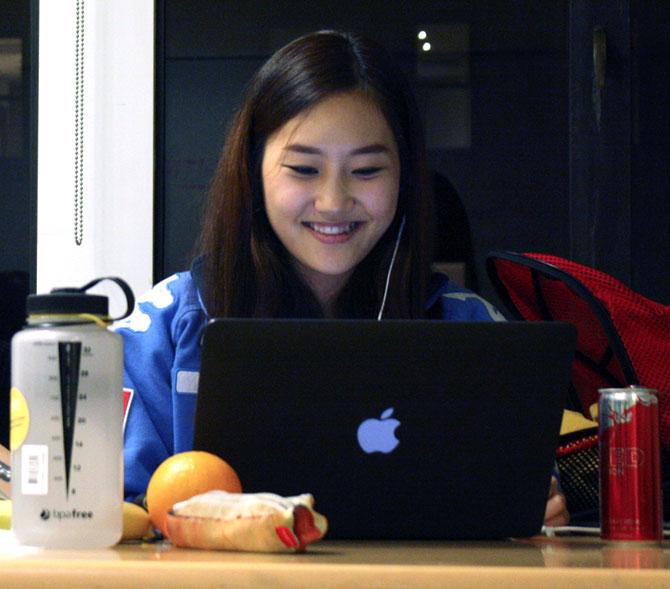 Photograph: Matylda Czarnecka/Creative Commons*
Considering the widening gap and lack of female leadership in technology, TalentSprint, a digital learning and training platform has collaborated with Google to introduce a one year leadership programme for women engineers.
Designed by TalentSprint and supported by Google, TalentSprint WE (Women Engineers) is a one-year experiential programme for female students graduating in 2020 or 2021.
The program held at Hyderabad is aimed at training and creating women leaders in technology.
The course is a combination of summer coding bootcamps, live online classes, ongoing mentorship, certification and team-based projects to enhance problem solving and computational thinking.
It provides a select 100 participants a chance to win a fully funded scholarship and receive career opportunities at Google and its partners.
Who can apply
Female students graduating in 2020 or 2021 who meet the following criteria may apply:
Degrees: BE, BTech, MSc, MCA
Streams: IT, CSE, ECE, EEE, Maths, Applied Maths or equivalent
Grade: Over 70 per cent in both X and XII
How to apply
Click on the following link to enter your details and apply for the programme:
https://talentsprintwe.com/application.html
Important dates
The last date to apply for the programme is May 10, 2019.
Interested candidates will have to appear for an online test between April 20 and May 15, 2019.
If you are shortlisted, you will be interviewed between May 1 and 18, 2019.
If you are selected, you may be inducted into the programme between May 20 and 27, 2019.
*Image published for representational purposes only.
The above information is provided by Rediff.com only as a reader service. Rediff.com does not benefit monetarily from such information.