From writing a few lines to writing a book, how does one motivate oneself to look beyond the roadblocks and get published too? Read on for expert advice on how you can be a bestselling author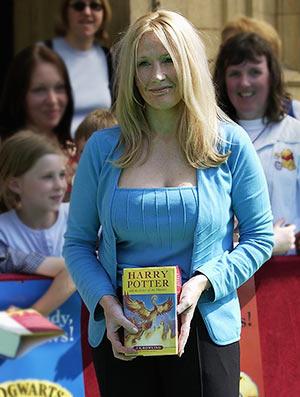 Writer's block, rejection from publishers and negative criticism are just some of the problems first-time authors face.
While some may bite the dust, a few see the struggle through and survive to taste success and even become bestsellers.
We got five successful authors -- Musharraf Ali Farooqi, Esther Freud, Mira Jacob, Romesh Gunesekera and Ravi Subramanian -- to talk about their struggles and share their winning secrets.
Here are their five steps to becoming a better writer:
Do not imitate, be yourself
Acclaimed Pakistani author Musharraff Ali Farooqi says there's a lot of pressure to write books on a specific genre.
Farooqi, who took 10 years to write his first book, says it's important for a writer to find his or her own voice.
"As you write, you become more conscious. Every story has a voice. Let that voice guide you and not the audience," he counsels.
"The story is like an organism that knows and takes its own path," added the author of Between Clay and Dust, which was shortlisted for the Asian Literary Prize in 2013.
Bestselling Indian author Ravi Subramanian has written seven books. His latest is God is a Gamer.
He agrees with Farooqi. The technique of finding one's voice has helped successful Indian authors like Chetan Bhagat, Amish Tripathi, and Ashwin Sanghi to break even, despite the cut-throat competition.
"Each writes in a different genre -- Bhagat on relationships, Tripathi on mythology, Sanghi on history, and I on financial fiction.
"We ensure that we don't release our books around the same time, which gives readers ample time to pick and finish a new book."
Nothing is perfect
Author of The Sleepwalker's Guide to Dancing, Mira Jacob, was once given this free advice: 'Learn to write one perfect sentence and follow it up with another perfect sentence.'
Jacob says that with hindsight, this is the worst advice an aspiring writer can receive.
"Had I sat down to write one perfect sentence after the other, I would have never written a book," says the award winning novelist who teaches at New York University.
Farooqi admits that there is nothing like the perfect novel, or a perfect sentence.
"Sometimes I start by sketching a character inspired from real life, like say, my neighbourhood vegetable seller.
"A pattern will emerge as I write about him. By the end of the third or fourth draft, he will play an important role in the story."
Be self-critical
British author Esther Freud (granddaughter of Sigmund Freud) confessed that she is reluctant to share her initial scribblings or thoughts with the outside world, fearing negative criticism.
"When I was 13, I wanted to be an actor," says the author of Hideous Kinky, her first book, that was shortlisted for the John Llewellyn Rhys Prize. Later it was adapted for a film of the same name that featured Kate Winslet.
"I was discreet about my dreams. I was trained at The Drama Centre but it turned out to be a failure," she says ruefully.
She was still very keen on a career in the creative arts and so at the age of 20, started writing.
"At the age of 24, I attended a short course in England and the only advice I got at the end of it is -- Either you write or you don't write.
"I might have turned down that empty advice, but when I thought it over, I realised the advice was deep.
"After that day, I became my own critic. Although I don't share or discuss my work, sometimes feedback does help."
His own experience is very different, says Sri Lankan-British author Romesh Gunesekera.
"There are times when I narrate the story I am writing to someone I trust, and suddenly, I improvise. Eventually, the theme becomes clearer.
"So, I'm all for positive feedback. However, I would advise authors to be self critical of their own work -- know what works best for your plot and style."

Write every day
Gunesekera's novel Reef was in the final running for the Man Booker Prize in 1994.
He has one bit of advice for budding writers: "Never a day without a line."
Esther Freud seconds that: "I write for a few hours every day."
Farooqi qualifies that by saying that it's not necessary to write a lot every day.
"A lot of writers feel demoralised if they can't write 3000 words. Writing is not always about quantity," he counsels.
Connect with your readers
Ravi Subramanian has a sound piece of advice: make the effort to connect with their readers.
"I hate it when authors address their readers as fans. They are your readers -- they like your style of writing, your characters and not you.
"They are connected to the author, and not you. So, it is important that you realise the difference and treat your readers with respect," he says.
"Don't ignore negative criticism. They have paid for your book and taken time to send you a review.
"Even if it is one word or one sentence, you must write back and respond to them. That is how you build a readership."
Lead image (JK Rowling) used for representational purposes only
Photograph: John Gichigi/Getty Images