Read up. Dress well and mind your body language, Piya Mukherjee suggests.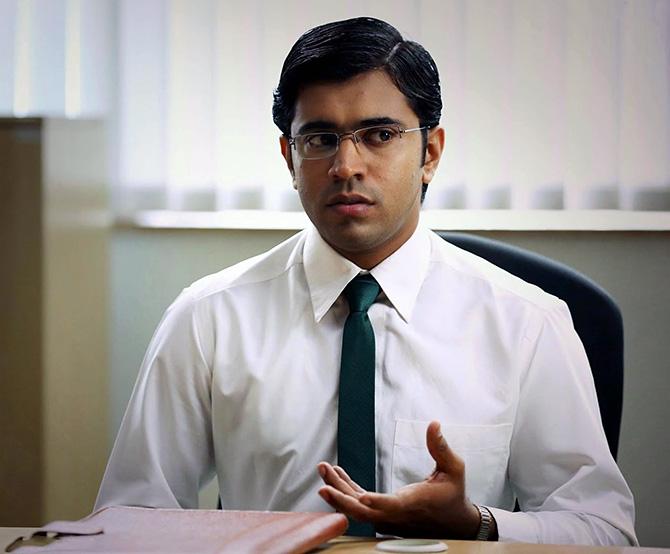 So you are soon going to be armed with your graduation degree and will be ready to take on the world with your creativity, passion, and originality.
But wait a minute!
One of the steepest hurdles for you to first clear will be your interview with your employer.
So how do you convince others to hire you as an employee?
Here are 10 tips to help you.
Read, read, read
Read up on three things -- 1. the company you are planning to apply to 2. your course of studies and how it links to the domain of work and 3. global trends in society, economics and politics.
Introspect
Ask yourself, what are your unique traits?
What makes you employable? Why should a company hire you?
What value can you bring to them?
Thinking about these questions and penning the answers will help you craft convincing replies at the interview.
Common questions
Prepare a list of commonly asked questions and write out the answers.
This might seem tedious but is invaluable in helping you polish your pitch.
Some of the common questions include:
Tell me something about yourself
What are your strengths & weaknesses?
Describe your hobbies and how they have helped you
Who are your role models?
What are your future plans for the next 5 years or 10 years?
Why do you want to work with our organisation?
Situation-based: Describe your challenges, achievements, failures, leadership
Course-based questions: Questions on your subjects, the application of concepts
Global trends-based: Your opinion on the latest of happenings in the domains of economics, politics, society
Imagination-based: How would you react if you had a superpower / you were a leader for a day/you were very rich
Justification based: How do you account for poor grades, loss of a year, ATKT remarks and so on
Ethics-based questions: How would you handle an ethical dilemma
First impressions
Pay attention to your personal grooming, formal clothes, discreet accessories, and use a good quality file of folder to carry your certificates.
Body language
Remember to smile and maintain an upright, confident posture.
A brisk handshake of greeting helps make a good impression.
Maintain eye contact with all interviewers in case you are facing a panel.
On the day of the interview
Reach the venue 10 to 15 minutes early to allow for contingencies and finish any paperwork, if need be.
Carry extra copies of your resume.
Avoid comparing notes with other candidates.
Instead, focus on visualising a successful interaction and remind yourself of your strengths.
Remember to turn your cell phone on silent when you step in for the interview.
Tackling the interview
Listen carefully before answering the question.
Whenever needed, take a few moments to think of your reply and answer.
For technical questions that need you to arrive at some numbers or data, request to be allowed to use paper and pen.
If faced with a rare stress interview, remind yourself to not take things personally, stay calm and focused. Game on!
Your mind is your best friend
Stress can cause worthy candidates to 'blank out'.
To stay cohesive and confident, use basic deep breathing techniques and keep your face and body relaxed.
Tell yourself that you are well-prepared and will give your best shot.
Authenticity
Be genuine in your responses.
If you don't know an answer, say so. However, if you do know an allied or linked concept, go ahead and share that.
Keep things in perspective
At the end of the day, this is one milestone out of many in one's life.
So work hard, prepare well and trust the divine order of the universe to bring you the success that you deserve!
The author Piya Mukherjee is director, VES Leadership Academy and Research Centre, Chembur, Mumbai.
Lead image -- a still from Bangalore Days -- used for representational purposes only.