The first attempt of IIT-JEE Main 2019 will be conducted from January 6 to 20, 2019.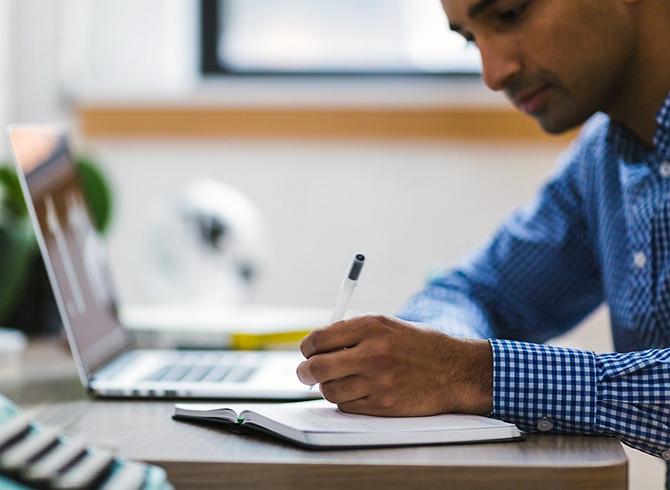 Photograph: Kind courtesy Pixabay.com
From 2019, National Testing Agency (NTA) will be conducting the Joint Entrance Examination (JEE) Main twice a year and that too in computer-based mode only.
The first attempt of JEE Main 2019 will be conducted from January 6 to 20, while the other one will be held in April in 8 different slots out of which candidates can choose one.
With the introduction of these new changes, candidates who will be appearing for JEE Main January 2019 exam will have to tweak their preparation strategy so that they don't miss any chance to excel.
If you are appearing for JEE Main in January, here are some preparation tips that will help you tilt the result in your favour.
Keep yourself updated about NTA and the changes
Before starting the preparation for the entrance exam ensure that you are aware about all the changes that have been introduced by the authorities.
Whether it is related to the exam conducting body, pattern of the exam, syllabus, marking scheme or availability of JEE Main 2019 application form, you need to keep yourself updated.
This will help you to make your study plan more effective.
Know syllabus and exam pattern thoroughly
Start your preparation for JEE Main January 2019 exam only after going through the syllabus.
The syllabus of JEE Main will carry the topics and units from where the questions will be asked during the entrance examination.
Going through the syllabus will help you to make your study plan accordingly.
You can also segregate the topics or units that need to be given more focus in comparison to others.
Apart from syllabus, study the JEE Main exam pattern.
Knowing the exam pattern will answer queries like what kind of questions will be asked, how many sections the question paper will have, the duration and mode of exam, marking scheme and much more.
Prepare a study plan
Don't jump on the preparation directly.
Make a study plan and go step by step.
Divide your time equally between all the three subjects.
Allot time for revision also.
Segregate the topics in the order of importance and allot time as per your convenience.
Remember to follow the schedule you have prepared.
Start with the basics
Mugging up is not a solution to excel in the examination.
Understand the basis and go step by step. Make sure your fundamental concepts are clear.
Refer books and topics recommended by toppers and experts
Though NCERT books are gospel for JEE aspirants, it is advisable to refer the books for JEE Main recommended by experts and toppers to excel.
Revision is the key
Besides learning, it's important to set aside time for revision.
Once you complete a topic or unit, revise it but make sure you don't spend too much time on it.
Solve sample papers and mock test
The trick to excel in any examination is to solve as many previous question papers as you can.
Also, attempt the online mock test to get a real experience of the entrance exam.
This will help you to figure out your weak and strong areas and get a reality check of your preparation levels.
Go for small breaks
Don't sit for hours and mug up the topics.
Pressuring yourself unnecessarily is not a right way to prepare for exam.
It's important to take mini breaks after every hour.
Go for a walk, a movie break, chit-chat with family and friends, play outdoor games etc.
Stressing out will not help you. Be calm and prepare for the examination.
Stay positive and confident
No matter what, always be positive and confident about yourself.
Having an optimistic attitude always helps change things.
Don't bother about what others say to you; even if they compare you with one of your cousins or friends, have faith in yourself.
Good luck JEE Aspirants!