An internship at EY is a dream come true for finance graduates, MBA, CA, and commerce students, says Sarvesh Agrawal.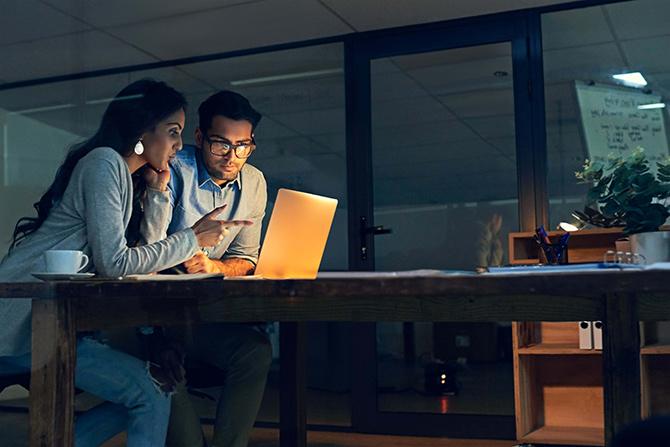 Ranked among Fortune's 25 Best Global Companies to Work For, Ernst and Young (EY) is a professional services firm that has a significant presence of 700 offices across 150 countries.
It operates in four service lines including assurance, advisory, tax, and transaction advisory services.
An internship at EY is a dream come true for finance graduates, MBA, CA, and commerce students.
However, even if you are from any other stream, fret not!
EY is actively engaged in creating opportunities for students from various disciplines.
What are the types of EY internships and who can apply?
Students or graduates in any field are eligible to apply for internships at EY which are available in four fields:
1. Finance – You can apply for profiles in transaction advisory, tax, assurance, risk advisory, etc.
2. Engineering – EY offers technical internships in artificial intelligence, cybersecurity, data science, robotics, internet of things, etc.
3. Business and legal – You can apply for internships in business development, market research, and law.
4. Communication – You can find internships in proofreading, technical writing, public relations, etc.
The company offers flexibility in terms of duration, and internships that can last from 2 weeks to 4 months.
CA students are also hired for articleships which are generally one to three years long.
Depending on your field, the internship can be unpaid or paid with a stipend of INR 15,000 to 20,000.
How to apply
1. Apply online
You can visit EY's official website to search for internships and apply by creating an account.
The EY application process consists of 8 steps wherein you are required to upload your resume and fill in a questionnaire, personal information, and education details.
2. Campus recruitment
There are three ways to land an Ernst & Young internship through campus recruitment:
You can sit for an on-campus recruitment drive which is generally conducted in 4 steps: a written aptitude test, group discussion, HR interview, and technical interview. You can get in touch with the placement cell of your college to learn more about this.
You can attend a special EY workshop called 'Tax Outreach' that is conducted in various colleges. At the end of this workshop, the students are evaluated and the highest scorer is offered an internship.
If you are a commerce or humanities student, you are eligible to apply for an EY scholarship which is a business case competition, and if you win, you would be awarded INR 1 lakh and a two-month internship at EY.
3. HR and employee referral
You can get in touch with EY employees via LinkedIn and request them to refer you or connect you with the concerned person. You can also get in touch directly with HR personnel of the EY office that you want to work for.
4. Online internship platform
The company also posts internships on online platforms from time to time. You could apply to the internships through these platforms too.
What after applying?
The EY hiring process begins with a resume screening which is either followed by an aptitude test or directly leads to a telephonic interview with the HR and an on-site interview with your potential manager.
Most questions revolve around your resume to understand if your interests and experiences are aligned with EY's cultural values. EY HR interviews are also an opportunity for you to ascertain if their company is the right place for you, so feel free to ask questions regarding the work culture there. Some sample questions asked in an EY interview are –
1. Why did you apply for this role?
2. Tell me about a situation when you showed leadership skills.
3. Why do you want to intern at EY?
4. Tell me about a time when you had to work with a teammate who had a different approach than you.
5. Tell me something about yourself that's not on your resume.
What to expect after your internship at EY starts?
The EY internship program is very well-structured and places heavy emphasis on mentoring. There will be regular catch-ups to discuss your internship experience and progress.
As an EY intern, you will be treated like a full-time employee and entrusted with similar responsibilities.
You will also be given access to various education courses to help you develop relevant skills in a technology-driven world.
You can expect a lot of networking events where you will get the opportunity to forge relationships with other interns and employees.
You can also opt for volunteering opportunities in different areas like climate change, gender equality, diversity and inclusion at workplace, etc.
Tips from ex-interns at EY
Priya (who interned in 2015) and Devesh (in 2017) shared these tips:
1. Your skills or work experience should match the profile that you are applying for which will help the recruiter in understanding why you are the right fit for the internship.
2. Stay updated about industry trends and developments. You should also go through EY website and learn about recent innovations that they have come up with. This will especially come in handy for the interview.
3. Be patient during the application process as it could take up to two weeks to process your application. If the impatience gets to you after a while, you could send a professional follow-up mail.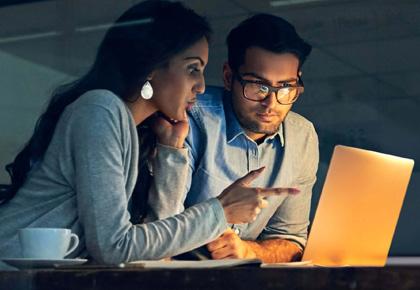 ---
Sarvesh Agrawal is the founder and CEO of Internshala, an internship and training platform. He can be contacted on ga@rediff.co.in.