With five lakh aspirants appearing for 600 plus vacancies, the competition is going to be tough for you.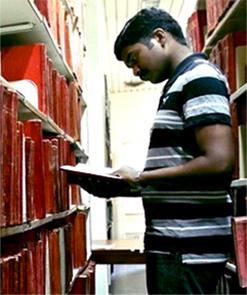 The India Post Payments Bank (IPPB) is a newly launched Public Limited Company under the Department of Posts, Government of India.
The company will be conducting recruitment examinations for filling in various vacancies.
The most popular position being offered by IPPB is that of JMG Scale I with 600 plus vacancies.
The preliminary examination for JMG Scale I will be held on January 7 and 8, 2017.
More than 5 lakh aspirants will appear for the exam.
Let's understand the paper pattern and how you can score well in each section.
There will be three sections -- English Language (30 questions, 30 marks), Reasoning Ability (35 questions, 35 marks) and Quantitative Aptitude (35 questions, 35 marks).
The total time allotted will be one hour and there will be negative marking of 0.25 marks for every wrong answer.
Section Wise Preparation Tips
English Language
English is presumed to be the easiest section of the IPPB exam. However, that is not true.
English may appear doable on the surface but it is challenging. Keep the following tips in mind:
Read, understand and solve a Reading Comprehension passage daily.
Finish the passage in a stipulated amount of time without re-visiting it more than twice. This will help you save time in the exam.
Never assume facts even if they are true in real life. Your answers to the questions of a Comprehensive passage should be based only on the passage.
Improve your vocabulary by practicing from a standard grammar book.
Keep a good dictionary handy that can be referred at all times.
Reasoning Ability
Reasoning Ability can be equally tricky.
Scoring in this section is important to compensate for the marks in English. The following tips will prove beneficial:
Practice as many questions as possible. Make sure to solve different types of questions.
Do not attempt questions by mere guessing. Use logic, else you'll lose marks.

Quantitative Aptitude
Quantitative Aptitude is undoubtedly one of the most scoring sections. Use this to your advantage. Incorporate the following tips:
Develop a habit of using shortcuts while solving problems. This will save your time immensely.
Practice is the key to crack this section. Practice as much as possible and that too from several books.
Formulas and their application should be on your finger tips.
More tips to crack the exam:
Solve question papers of bank recruitment exams held in the past three years before you sit for the actual exam.
Know the high priority topics across sections in order to focus more on the right questions.
Sign up for mock test series in order to evaluate your preparation and work on time management.
Stay confident. Make your attempt count.
This article is written by Akriti Mattu of Sarkari.Jobs, a Bengaluru based portal for discovering government/PSU Jobs.
Lead image used for representational purposes only.