Diwali party, Xmas party or New Year party. These workplace etiquettes, while enjoying social gatherings at workplace, can not only create an impression for you but also save you some very awkward moments.
The festive season comes with office parties/get togethers; here are some dos and dont's for the same…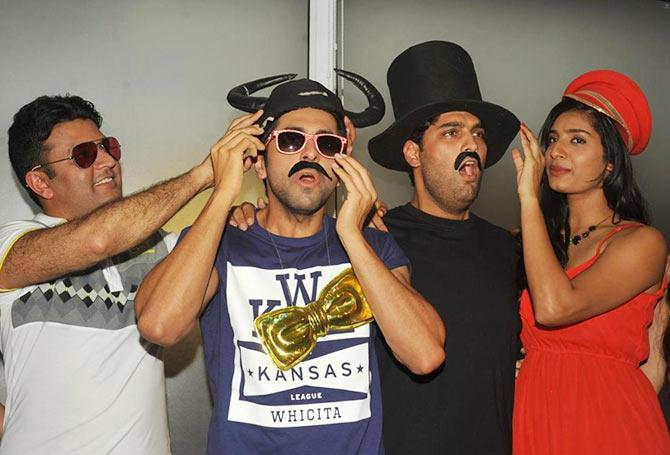 Photograph: Abhijit Mhamunkar
1. Drink, but don't drink too much. Consume small quantities of alcohol. Loosening your inhibitions in front of the people you work with may not be ideal, and not to forget no matter how personal the working relationship, ladies especially should avoid getting knocked out.
2. If you're physically present there, be mentally present too. Texting excessively at an office event is considered rude. Engage in small talk! Festive occasions are a great way to meet the people you never interacted with on a day to day basis.
3. Corporate events are a great way to connect with executives and leave a lasting impression on them. Dress appropriately and wear clothes that are apt for festive office wear, whatever the occasion.
Also Read: The 10 NEW rules of office etiquette
4. Carry your beverage in your left hand so that your right hand is free for handshakes and you don't have to awkwardly shift wet hands.
5. Either eat or talk. Don't do both.
6. Do not bring a guest/partner with you at an event unless the invitation specifically states that you have to.
7. Be respectful while taking photos and be sure not to blast them all over social media without your colleagues' consent. Many of them may not want to have those photos online.
Also Read: 10 basic etiquettes for effective communication
8. Don't arrive at an office party very late or when it's almost over. Colleagues might get the feeling that you don't give the office as much importance as you should.
9. Don't gravitate only towards your friends at an office party and form small groups. Make sure you circulate and socialise with others.
10. Don't be the one to start gossiping about office shenanigans.
Celebrating festivals are a great way to build office spirit and encourage team members to feel a part of the office culture regardless of their race, ethnic origin or cultural beliefs. Make sure you follow these tips and have a good time!
Also Read: 6 BLOOPERS you must avoid in office communication
Note: The picture is used only for representational purpose
Avneet Kohli is the youngest Image Strategist in the country to be certified as a 'Personal Branding and Merit Image Consultant' and is a contributor with i2Addicted.
i2Addicted is an online lifestyle journal that covers various genres like lifestyle, health and fitness and technology for Indian consumers.