We'd asked you, dear readers, to tell us what your first salary was and what it meant to you at the time.
Rediff reader Kiran Mestry, 49 from Mumbai shares her story.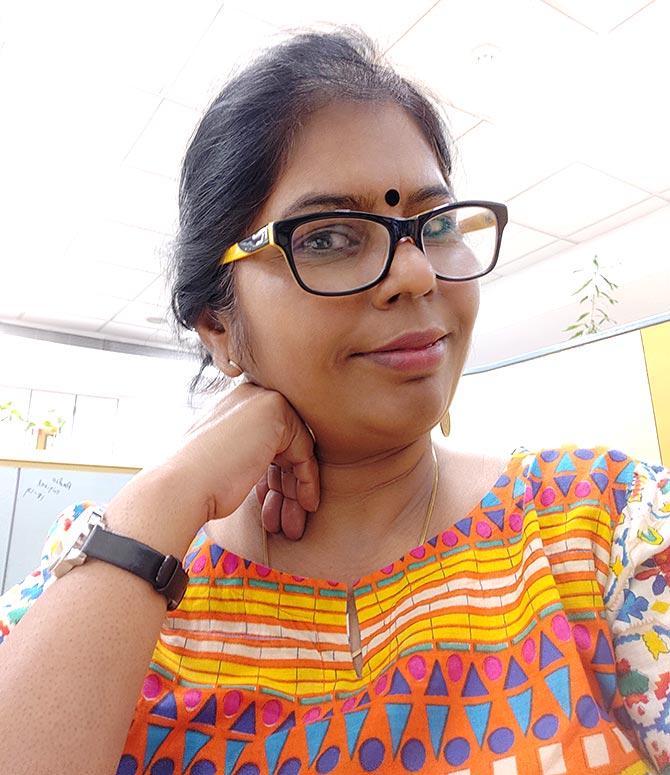 I lived in Mumbai with my parents and 6 siblings -- I have three sisters and 2 brothers.
When my father retired from Indian Navy, it became difficult for me to continue my education.
I wanted to study after class 10 but I was not allowed in Kendriya Vidyayala (because my father had retired by then).
In Bihar, the state from where our family belongs to, there is a lot of discrimination between girls and boys.
If the girl is well educated, the family, especially parents are worried about the higher cost of dowry.
I was stubborn and wanted to prove that girls are not inferior to boys in any way.
I somehow convinced my father to allow me to study further.
He agreed, but at one point, he said, he will let me continue my studies but he won't be able to fund it.
At Sydenham College from where I pursued my degree in commerce, there were several cultural societies, one of which was for poor students.
I applied for scholarship through PSERF (poor student education relief fund).
That's how I was introduced to Child Relief and You (CRY) where I took up a part-time job.
I had to issue receipts to donors.
I received my first salary of Rs 300 in 1988. For full-time, the salary was Rs 700.
It was a huge sum for me and took care of all my study expenses. I gave Rs 100 to my mother and bought books with the remaining money.
I had only two pairs of clothes at the time. But thanks to the funding, I could complete my graduation in 1990.
I worked with CRY for eight years.
In 1995, my auditors picked me up when they got their first AOR (Agency on Record) assignment.
I started my career in advertising with Fulcrum.
Over the years, I have worked with EURO RSCG (now HAVAS Advertising), India Today Group and CNBC TV 18.
Twenty years later, in 2010, I completed my masters degree (in commerce) from Pune University through correspondence.
For the last 10 years I am with Madison, a leading advertising agency.
I work as the commercial director and I am the only female leading a commercial department in the agency.
I have been working for 31 years, but my first salary will always be special. It inspired me to complete my education, have a successful career and set a bright example for my daughter, who has the same fighting spirit.
Kehte hain agar kisi cheez ko dil se chaho to poori kayanat use tumse milane ki koshish mein lag jaati hai. ('When you want something, the universe conspires in helping you to achieve it.')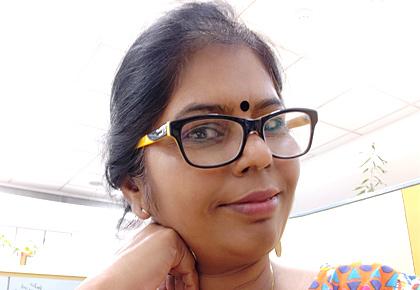 ---
READER INVITE
Dear readers, do you remember what your first salary was?
When did you receive it? Which year was it?
Do you have a photograph of it?
What did it mean to you at the time? Tell us all about it.
What was your first job and salary? And how did you spend it?
Did you buy a sari for your mum or a gift for your girl/boyfriend?
Write in to us at getahead@rediff.co.in (Subject line 'My First Salary') along with your NAME, AGE, LOCATION and photograph, if possible. We will publish the best responses right here on Rediff.com!