Explore your strengths. Build credibility and confidence.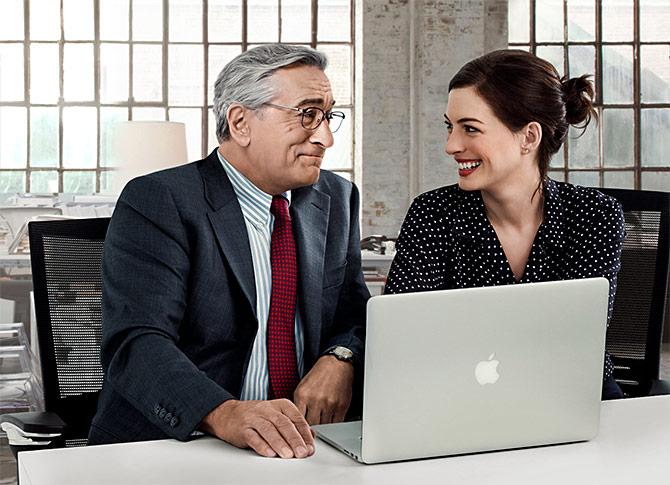 Did you know that last year, in 2017, only about 28.5 per cent of the overall Indian workforce was women employees?
We might celebrate the fact that the percentage of women in the Indian boardrooms has gone up from 4.7 per cent to 12.4 per cent in two years leading to the year 2017.
But do we really know how many of us have been able to move past the initial stages of our careers and aspire for more?
How many, despite the accolades that we have won at work, succumb to personal responsibilities and never return, only to speak of our careers in the past tense?
Despite the quandary of women being able to maintain a healthy work-life balance and aspire for more at their workplace while overcoming the many personal challenges and broad-based gender biases, managing our career progression is possible -- if it is consciously managed by us aspiring women ourselves.
Make a conscious approach to your career
Being a high-potential employee as a woman is not just about your ability.
It is about maintaining the focus on your career and not letting your dreams fade away.
It is also about making a conscious plan and a broad framework that factors in not just your self-development goals and career opportunities but also building resilience in managing the change that is bound to occur.
It is about defining your career direction through all the transitions in work and your personal life.
Start right
Career paths begin usually with a decision that we take in our early years and pan out according to the academic choices that we make and the focus that we hone.
As a young professional in the nascent stages of our careers, our focus should be on:
Exploring our strengths and talents by understanding the workplace and our role in it
Enhancing them into skills through career developmental learning and training
Building core expertise through the skills acquired and the knowledge gained
Building credibility as well as interpersonal skills
Understanding our future work options
Move ahead
A few years into our career choices, we have already established ourselves in the niche segment that we had wanted to be in and honed the skills required to help us excel in the workplace.
Take, for example, Ira.
In her six years in the customer relations department in a leading consulting firm, Ira has worked her way up the ladder and been awarded a couple of promotions.
Despite having a very rewarding career graph, she is beginning to feel the need to explore more opportunities to build a better brand for herself as a professional, something quite common for an employee who feels they have high potential.
At this stage, she needs to approach her career more strategically and capitalise on her skillsets to be able to manage key initiatives/projects.
To give her career better direction, Ira sought the mentoring of her supervisors. With better insights regarding her career progression, she was ready when the opportunity in aftersales service arose.
Top rung
Having consciously developed and managed herself as a brand and by demonstrating sound decision-making in several scenarios, Ira was able to position herself for successful career growth.
Within a few years, Ira got into a senior role in her department and soon went on to be a part of the senior management.
Focus on the right areas to maintain a work-life balance
Just a few months after moving into her new role in the after-sales service department, Ira and her husband decided to start their family.
With new responsibilities on the work front as well as on the personal front, post her maternity leave, Ira had to recreate her focus on her career without losing any of the credibility and ground that she had built over the years.
She also had to renew her focus on her self-development in order to maintain the balance between both aspects of her life.
Building the network
Juggling between a demanding official role and her new role as a mother was not easy.
On the home front, Ira began to rely on the support system that she had built with her family and friends.
When there were events at her child's school, she knew that she could depend on the close network of school mothers to get her the props, even if she was busy on a work trip.
On the work front, she learnt that she needed to communicate and collaborate more than trying to command or control.
She built a strong support system within her team by slowly delegating the tasks at hand and improving her interpersonal skills.
On a more professional level, she began to enrol in seminars and workshops that gave her better visibility in the professional world and helped her with better networking opportunities.
Building on core competencies
Ira was great at her job.
The fact that most of the difficult cases were usually sent to her to be dealt with was testimony in itself.
To further build on her competencies, she approached her supervisors for mentoring on how to hone her skills and stay in-demand at the workplace.
Not only did she continue to be on top as far as work was concerned, she was also able to speak to her manager on the basis of her work excellence and request for work-from-home days and more flexibility when required.
Building financial security
Financial strength always adds to emotional security and Ira decided to make herself financially strong.
She renewed her focus on savings and began to plan her own portfolio of investments to create a strong nest egg.
Building self
To have sufficient energy and composure to manage home and work, Ira began to focus more on her health and fitness and that of her family, as well as on improving her body image.
Being happy and healthy from within helped her in multi-tasking and in increasing her productivity at work as well.
Building confidence
No matter how many storms you may have to weather, don't let them deter you from the path and the career goals that you have chosen for yourself.
Believe in yourself and work towards building your confidence.
Mid-career drop-offs for women are exceedingly common, as these are the times when relationships and life decisions begin to play a more crucial role.
No doubt, the provision of the right opportunities at the organisation level in retaining high-potential talent goes a long way in helping women stay focused on their career goals.
A large part is also about conscious career management and balancing life choices and transitions.
Whether we are working on staying focused on our career goals or steering off the path to create something of our own, as women, we must never be afraid of reinventing the wheel when we need to find fresh vigour towards maintaining work-life balance.
Personally speaking, writing a book -- and the tag of an author that it brought with it -- gave me a much-needed boost in my career choice.
It has been a reminder for me personally, that I must never forget my aspirations through all the transitions that life takes us through.
The author Viji Hari is CEO and co-founder of Kelp HR and author of BCC: Behind Closed Cubicles.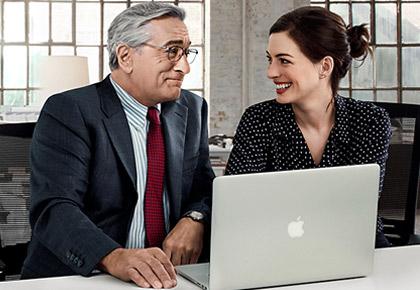 Lead image -- a still from The Intern -- only published for representational purposes.