It's time you up your skills set to stay relevant in the industry.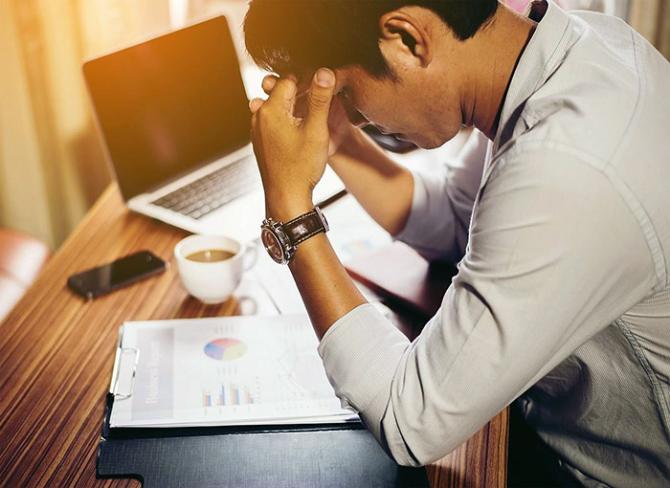 The All India Council for Technical Education (AICTE) statistics show that the enrollment of youth for technical courses in India is lower than the available capacity and less than 40 per cent of the graduating students get jobs in industry.
Today's job markets and in-demand skills are vastly different than the ones of 10 or five years ago.
The pace of change is only set to change.
According to many industry observers, we are today on the cusp of a 'fourth industrial revolution'.
Developments in previously disjointed fields such as artificial intelligence and machine learning, robotics, nanotechnology, 3-D printing and genetics, and biotechnology are all building on and amplifying one another.
This clearly shows a mismatch between the industry requirements and academic skill development.
Across industries, geographies and job families, an ability to understand the current skills base in real time and to accurately forecast, anticipate and prepare for future job contents and skills requirements will be increasingly critical to industry.
In the current age of rapid technological change and where automation puts some workers at risk of being substituted by machines, these skill gaps will widen unless education systems and employers help employees and students hone their core work-related skills.
These are the skills that set these candidates apart, leading them to quality employment and shield them from job losses triggered by computerisation.
Industry- academia interface
Industry can play an indirect role in addressing the root cause for this widening gap.
A strong industry-academia interface is the way forward to address the above discussed issues.
It envisages industry collaboration with universities and colleges to help design, develop and deliver modules so that training provided to students is industry aligned.
Further, it facilitates to embed one semester internship as well.
Concurrent to this technological revolution are a set of broader socio-economic, geopolitical and demographic drivers of change, each interacting in multiple directions and intensifying one another.
Technological trends such as the 'fourth industrial revolution' will create many cross-functional roles for which employees will need both technical and social and analytical skills.
Most existing education system at all levels provide highly skilled training and continue a number of 20th century practices that are hindering progress on today's talent and labour market issues.
The industry should work closely with the government, education providers and others to imagine what a true 21st century curriculum look like.
All these stakeholders may introduce the changes in education to adapt to societal needs and adopt teaching, learning or organisational practices to foster the following core work-related skills:
Subject-based skills, which represent knowledge and know how in a particular field.
Thinking and creativity, including both higher order skills and creativity cognitive habits. These include competencies in critical faculties, imagination and curiosity.
Behavioural and social skills, including skills such as self-confidence, leadership and management, collaboration and persuasion.
Few examples of innovative models to be used in teaching-learning systems to impart the above skills are:
Project based active learning
Initiating the final year project of each programme in the first year of study itself to undertake the same in a phased manner trough out the program to facilitate the students to come up with new ideas and solutions (creativity), develop a willingness to question ideas (critical thinking) and enhance the ability to present new ideas or products to an audience (communication).
Interdisciplinary project in community development
Group of students encouraged researching the area at an intersection of environment, education and civic problems to deliver key insights on ground data to develop them as Next Gen problem solvers.
Integrating value added relevant skill development training in engineering education in all the streams that make students job ready.
The above interventions address emerging topics including technical, economic and social problems and challenges of the different industrial stakeholders with fitting teaching and learning systems.
The leading edge of positive outcome is already visible and underway as most of the students aspiring for engineering programs are now opting for vocational university, where the above interventions are made.
The article has been written by Dr K S Murthy, Provost, ITM Vocational University, Vadodara.
Lead photograph: Kind courtesy caio_triana/Pixabay.com