The top 10 are from the United States of America.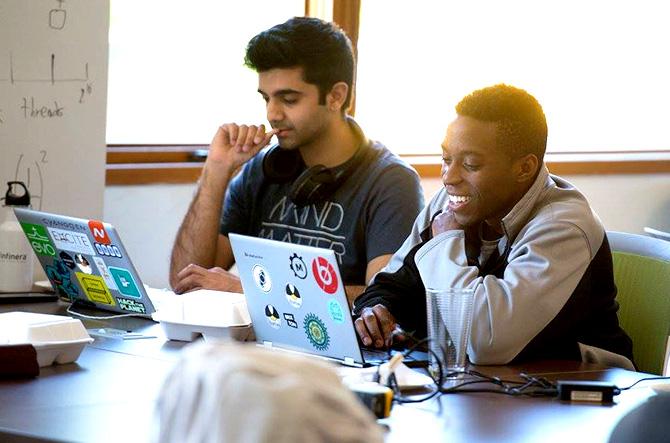 The MIT-Sloan is ranked among the world's best paying MBA schools, according to career site.
Photograph: Kind courtesy MIT-Sloan
One of the major draws for students planning to study abroad is the quality of placements available at the end of the course.
In its latest study, Emolument.com, a crowdsoursed career site that benchmarks salaries analysed pay data from 10,900 professionals holding an MBA degree.
The study came up with a list of alumni from business schools who received the highest pay.
The final results revealed that American universities offered the best to MBA professionals. All the schools in the top 10 belonged to the US.
With an average compensation of $2,86,000, the Massachusetts Institute of Technology's Sloan School of Management (MIT Sloan) emerged No 1 followed by Harvard Business School and University of Chicago's Booth School of Business.
In Europe, British and French business schools were ranked among the top 20.
These are top 20 of world's best paying MBA schools, according to Emolument.