Only six of the 113 institutions that applied for Institutions of Eminence status have made the cut.
And the credentials of some of those will definitely raise eyebrows, says Anjuli Bhargava.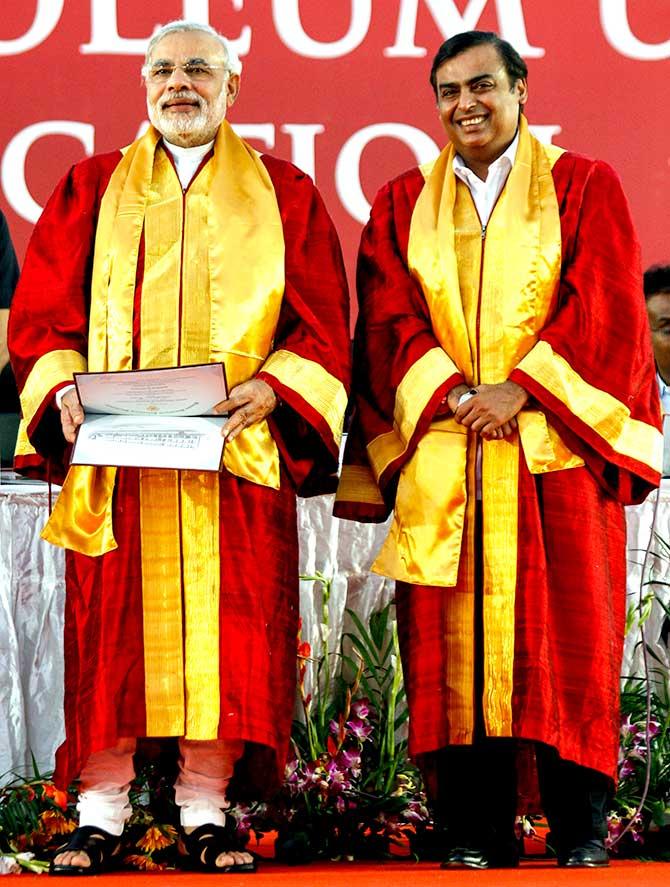 Agatha Christie's riveting And Then There Were None came to my mind the other day.
Okay, I exaggerate. Not none but just six.
Wonders in this country will never cease.
A committee to unearth 20 Institutions of Eminence (IOE) in a country of one billion people and almost as many educational institutions has come up with six names.
To be honest, I haven't followed this story very closely.
I am not exactly sure of what the government wanted to achieve with this. But after the list appeared, I did try to make some sense of what was going on.
As I understood it, there were at least a couple of categories under which institutions were invited to apply.
One was greenfield (read: Yet to get their act together in any way) and two was brownfield. Both private and public institutions were invited to apply. Newspaper reports say 113 did.
The committee had to come up with 20 names -- 10 private and 10 public -- but it seems it has come up with only six.
The intention was to pick 10 public and 10 private institutions and they could be either greenfield or brownfield.
This struck me as flawed to begin with.
Any kind of clubbing of greenfield institutions and brownfield ones makes little sense.
What are we saying here? How can we compare say an upcoming Munjal University to an IIT-Mumbai or the Indian Institute of Science in Bengaluru?
Can we really compare any new school of design and architecture with Delhi's School of Planning and Architecture.
There is no ground for comparison and it is, to use a cliché, comparing apples and oranges.
Two, as I see it, the committee was not asked to pick the winners but to look at who could possibly be trusted enough to pick up the ball and run.
Are there truly no other institutions in the country that could earn the committee's trust? This raises larger questions for the sorry state of higher education in the country.
Then there are some questionable picks from the private institutions.
In India, there is this peculiar way for institutions to acquire respectability just by being around long enough.
I can name at least one which can be held responsible for starting the capitation fee racket.
Two of my own schools mates, who failed to make it into premier engineering and medical institutions, paid capitation fee back then to secure seats in the medical college.
Some of them have acquired a degree of legitimacy and name since then but let's not forget how they started out.
But perhaps the strangest -- and one that has widely been questioned in the press already -- is how the Reliance group's proposed Jio Institute from Reliance Foundation made it to the list and Krea University coming up in Andhra Pradesh's Sricity did not make the cut.
I urge readers to go onto the site of Krea and take one look at the academic council, governing council and the board of management and make up their own minds.
Moreover, as far as I can tell, all we currently know about the Jio Institute -- there is no website as of now -- is that it will be in Greater Mumbai.
I can only blame my own ignorance here but the university plans appear to be so under wraps that I hadn't even heard of it till it popped up in this revered list!
So here's my suggestion on this entire sorry episode.
Either we admit our mistake, go back to the drawing board, clarify in our own minds what we are trying to achieve and set up yet another committee (yawn!) to come up with a broader and clearer list. Or we transfer this headache to the newly formed HEERA (Higher Education Empowerment Regulation Agency).
Let the diamond decide who makes the cut.
Lead image used for representational purposes only.