Tips to pick the right business attire.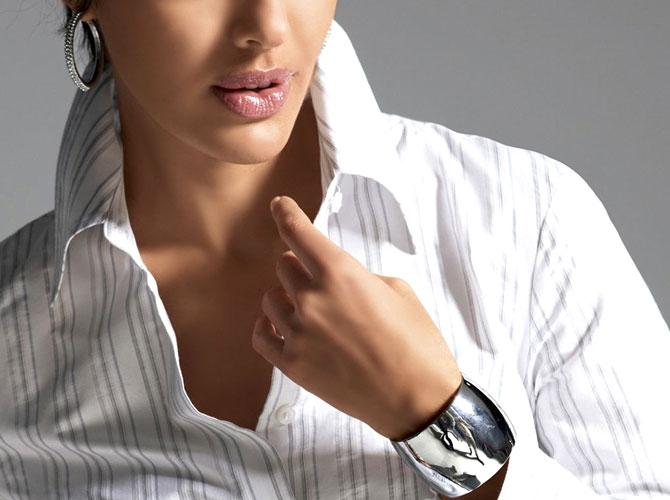 The era of start-ups has dawned upon us and nothing can be more daunting than the meetings with investors.
Are you ready?
Having a noteworthy presentation and polished notes is great but it makes up for only half the equation.
The other half is simply looking the part.
Here's a quick guide to impress investment honchos and set your company's cash register ringing.
Blending the suave and smart
How you dress should be dictated by who you are meeting with, so never forget your audience.
As a general rule, venture meetings make or break a start-up and you should dress bearing that in mind.
For men looking to woo the investor, a well-fitted suit is a must.
If you want to forgo the classic suit look, a crisp white shirt with dark trousers can never go wrong.
Don a jacket to take it up a notch.
The look should at all times be complemented with groomed hair and polished shoes.
Similar rules apply to women.
Jackets with skirts, and impressive blouses with formal pants can seldom let you down.
Remember to keep it professional.
If you are someone who is more comfortable in Indian clothes, the same rules apply here as well -- keep it understated, keep it smart.
Dress comfortable, not 'casual'
Venture Capitalist meetings are serious stuff and your clothes should not state otherwise.
A casual outfit can be as dangerous as a casual attitude.
Hoodies, flip-flops and t-shirts with silly slogans are best avoided.
You don't want to be perceived as a slacker and if at all your personal style does comprise of these tabooed articles of dressing, it is best you keep them under wraps till you get hold of the funds!
When in doubt, tone it down
Such occasions call for power dressing that should be more classic and professional than trendy.
Loud colours and patterns are best avoided unless you feel this aspect of your personality will resonate with your investors and strengthen your case.
This in no way means you have to be boring; you own a fashion start-up and the whole idea is being able to impress without offending someone's aesthetics.
Even things as basic as a white button-down shirt can have your signature all over it.
A note of advice from Coco Chanel -- "It's always better to be slightly under-dressed."
Accessorising the right way
For men, a classic watch can be the best accessory.
Colognes never harmed anyone but make sure it's not too overpowering so as to suffocate others.
Women should carry a chic handbag to accentuate their look.
Unusual and unique jewellery can add a certain charm to your outfit but make sure it isn't distracting.
When it comes to shoes, they should be left at their functional best.
Closed-toe pump shoes are the best option. It is also ideal to keep your makeup muted and hairdo understated.
Wear your attitude with a smile
Whatever you choose to wear, make sure you are comfortable in your choice.
You don't want to be fidgeting while talking to your clients.
Don't opt for a style only because it is 'trending'. Unless your clothes are an extension of your personality, they won't produce the effect you are aiming for.
Confidence, accompanied by a smile, can take you and your budding start-up to great heights.
Lead image used for representational purposes only. Credit: Anicaps Le Forum/Creative Commons