Leaders for Tomorrow is a programme that teaches leadership skills for social action on college campuses. It has the support of one lakh young people in the capital, Delhi.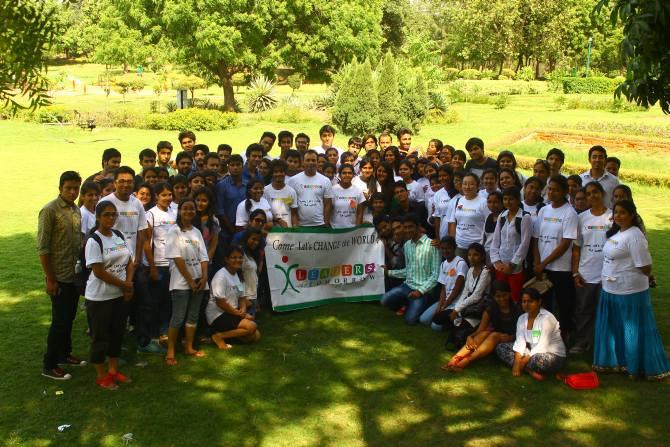 Heading the LFT Delhi Chapter are Sanya Bhutani and Siddharth Jain, both students of Delhi University. They explain the work they do and how it has helped them, to Rediff.com.
As heads of the Delhi Chapter, Sanya Bhutani and Siddharth Jain oversee the voluntary work by students across 200 campuses in the city, including colleges from Delhi University, Guru Gobind Singh Indraprastha University and many private colleges.
"It has been a journey of growth for me as an individual. I am taking forward many learnings that will enrich my future. For instance, I saw myself as an arrogant and short tempered person before I became part of LFT. I have grown to be much more balanced and humble. I used to get angry but now I know that that won't solve any issues," says Sanya.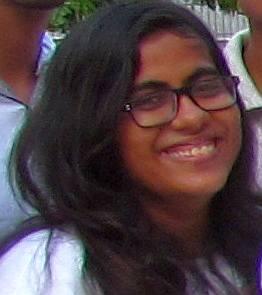 She got involved with LFT as a second year student in Daulat Ram College in 2013. She is aiming for a career in genetic engineering.
"I started out as head of the anti-ragging campaign for my college. I was promoted and put in charge of two-three colleges, and then as head of north campus in Delhi University. I lead some key campaigns, such as the cleanliness campaign, Visit for Compassion and Adopt a Plant among others," she says.
"I believe I have learnt how to manage my time effectively, which is crucial in the long term. Talking to people and making positive attitude changes in campaigns such as 30 Days of Goodness gives you a purpose in life. We cannot impact the entire society in one lifetime, but if we can change the attitude of a single person in a positive way, I think we have done our job," she asserts.
Sanya recalls that she was an extrovert student who could have spent most of her time enjoying and partying with friends; volunteering with LFT changed her outlook completely.
"We know we have team members who follow our actions and behaviour, so we have a sense of responsibility," she says.
Siddharth Jain, a B Com (Hons) final year student at Delhi College of Arts and Commerce, Delhi University, agrees with Sanya.
"I spend around three or four hours on LFT work every day but manage to focus on my studies as well. The time management skill is a great bonus."
Siddharth says there's a lot that needs to be done vis-a-vis social action at the university level. The Anti-Drug and Anti-Ragging campaigns initiated at the beginning of every academic year are among LFT's key initiatives.
"Many students come from small towns and districts of India to Delhi. They are scared of being ragged and are uneasy in the University.
"We talk to them to ensure they are not disheartened and afraid. We also talk to the seniors about changing their attitude towards freshers," says Siddharth.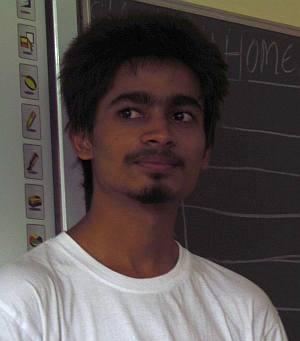 Siddharth talks about the culture of well-balanced, fast growth within LFT which has been encouraging for youths like him. "I got promoted really fast and it is encouraging to learn so much in so little time."
One of Siddharth's recent projects with summer interns was '100 ideas for the new government'. A chain of college students was created that invited their friends to share their ideas, aspirations and expectations from the new government.
"It has been a great exercise of learning and understanding the concerns of our country," Siddharth says. Their ideas have been uploaded on LFT's Facebook page.
The 30 Days of Goodness campaign urges youths to do one deed of generosity and kindness a day, which can be shared on social media. The idea is to do good and let your goodness inspire others.
It could mean giving your seat to an elderly person in the metro train, or helping a blind person cross the road.
There are young people who become uneasy when they haven't done their good deed for the day, says Siddharth. "It's a positive change touching many lives every day," he adds.
Siddharth says the experience of talking to people, influencing them for positive action, managing and planning youth events has shaped his personality into a leader.
Leaders For Tomorrow was founded by Binoy Job in 2004 and registered as an NGO in 2009. It has grown from a classroom activity for student volunteers to include seven key programmes, all led by student volunteers.
ADAPT (Adopt a Plant) and teaching underprivileged children are two such programmes. LFT hosts regular debates on Facebook to encourage young people to share and discuss their thoughts and ideas with experts in the field.
Sanya and Siddharth will undoubtedly make use of the skills of leadership, courage, humility and confidence learnt through LFT, in their respective careers.