When the country's Prime Minister decides to have a word with students, the result is overwhelming, to say the least!
We bring you some of the best quotes from the PM's speech made ahead of the board examinations which have commenced in most parts of the country!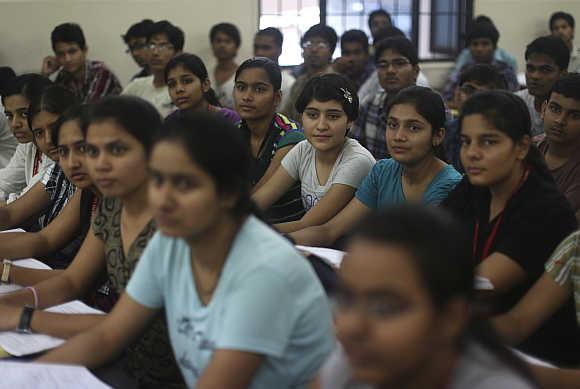 On Sunday, February 22, Prime Minister Narendra Modi had a pep talk with students preparing for board and competitive exams.
He used his monthly 'Mann Ki Baat' radio programme to counsel students appearing for the examination.
Modi urged students to be confident and not get into any rat race of competition.
We bring you some of the best quotes from the 25-minute address.
1. "Your desires should be stable because that will lead to a resolve. Keep your resolve positive."
2. "Do not take so much tension. I have been an ordinary student. I have not scored exceptionally well in the exams I gave and have a poor handwriting also."

3. "Make it a habit that you test yourself everyday. By that way, you can cross any threshold in your life."
4. "A good batsman never thinks about his performance in the last match, or the last over or the last ball or for that matter the outcome of the match.
"He only focusses on a particular ball. Similarly, you should focus on a particular paper only, instead of thinking about how you did in the last one."
5. "Getting irritated shows lack of self-confidence."
6. "Instead of competing with others, you should compete with yourself, do better, do faster and go to greater heights."
7. "Appear for the exams in cool manner.... Have faith in yourself.... Do not get worried about outside reasons because that shows lack of self-confidence and you fall into 'andh vishwas' (blind faith).
8. "This (examination) is not going to be the end of life.... Life is much bigger than just academic examinations."
9. "Your efforts will not go in vain. Have faith on what you have studied. Your attitude towards an exam will decide how well it goes."
10. "Dear parents, don't compare your child's performance with your neighbour's or relative's children, instead talk to them about their bright future, opportunities and possibilities."
Lead image used for representational purposes only
Photograph: Ahmad Masood/Reuters