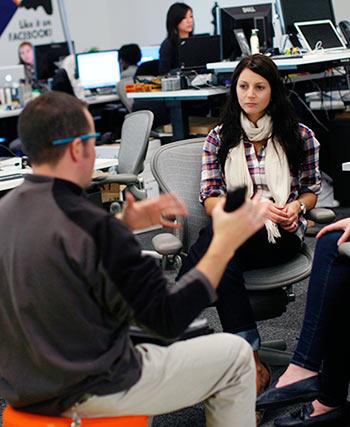 What is so enticing about joining a start-up? Read on to find out!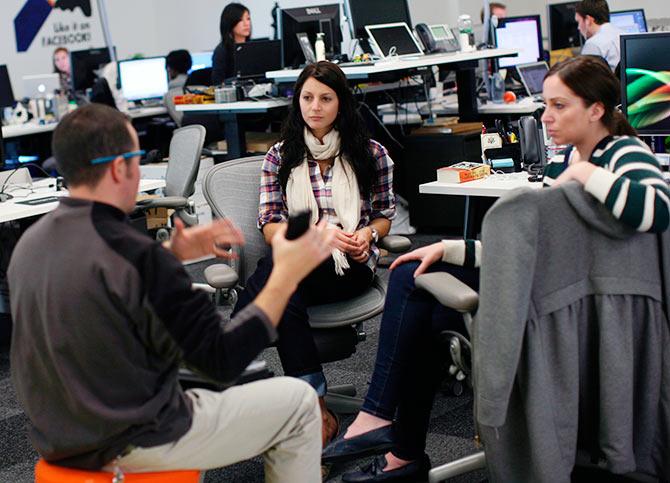 Dear Student,
I know you have multiple placement offers as I write this.
Not sure whether that reassures me about my choice or makes me rather insecure.
All I know is that I loved your work, design sensibilities, attitude, and communication skills.
I'd love for you to join us, an early-stage-fast-growing-yet-unheard-of-start-up. But how do I convince you over the other choices you have?
Let me share a few things I've learnt along the way as I started up.
The curse of fat corporate packages
Heartiest congratulations that Microsoft is offering you a hefty pay package straight out of school.
WOW! If I had such an offer at the time, I probably would have never started up.
My sincere advice: Don't get comfortable in a cushiony corporate job. You're meant to leave an impact on the world and I truly believe that (which is why the effort of this letter to convince you!).
Well, obviously you're not going to be convinced that easily. But you know what, we just raised a small round and we'll do our best to match that offer andgive you ESOPs on top.
I need you to believe that we will make it big. And when we do, the salary package will look like a tiny drop in the ocean. Wealth is going to be created in your stock options, not in the salary.
We believe in you and we need you to believe in us too!
Mark Twain once said, "Twenty years from now you will be more disappointed by the things that you didn't do than by the ones you did do. Sail away from the safe harbor. Explore. Dream. Discover."
The resume brand name game
I understand your point and would love to flaunt brand names like Facebook, Google, Amazon, Flipkart on my resume too. But, there are a million people (or maybe even more) with that qualification today.
Honestly, it really doesn't matter. Your work and personality will shine through way more for you than those words on your resume ever will.
Do you know who the legends really are?
It's the guys who were among the earliest team members at each of these places.
For the closest example here at home, read this about Ankit Nagori (Chief Business Officer at Flipkart) who took the leap of faith and today is an inspiration for all.
A city of your choice
I know we're not present across the country and don't have the luxury to offer you the option of starting at either Bengaluru or Hyderabad. But we'll get there soon, and for all you know, you may be the one who sets up these offices for us across the globe!
Promising exciting times ahead!
Job security
In the start-up world where 90 per cent of firms don't survive more than two years (I just made that up but you get the point), I completely understand your concern and I have nothing to fight it with.
I can once again only request you to believe in what we're doing and even if things do not work out the way we planned, we'll be there for you.
We'll ensure we do our best to help you get a job if we can't pay your salary any more. And you'll have to trust us on this one. There still are good guys out there!
Parental pressure
Yes! This is exactly why I met your mother. It was not by chance that I met her the other day on campus.
I calculatedly decided to walk by ever so casually while you both were sitting and sipping chai. I wanted to bump into her.
I wanted to talk to her about her 23-year-old daughter.
I hope some of the points in this letter will answer any further doubts in her mind. And hopefully she will not only allow her daughter but rather encourage her to ply her skills at a growing start-up (even if not ours!) where she can leave an impact on the world, one user at a time!
Zero member HR team
Google in India will have an HR team that is hundred times larger than our entire team today and I'm sure they're doing a great job to ensure high employee morale.
But let me ask, does your family at home have an HR team to look after you? Of course not.
And who am I to tell you how much your mother loves you and takes measures to keep you happy (the protective nature in her made her travel with you all the way from Hyderabad to Bengaluru just to be with you so you do your best at these interviews).
Ba-ba-ba, Na-na-na!
Since there is no Zara in Kolkata, and a rockstar intern of ours wanted me to pick up Zara sneakers for him during my trip to Bengaluru, did I go out of my way to pick them up? See for yourself!
I'd like to end by saying, there rarely comes such a time in life when there is a tectonic shift in the way things work.
We are lucky to have been born in such a period that will define the next few decades for mankind.
Technology is changing the way we interact with people and things around us and the way our needs and problems are being solved.
We are even luckier to have been educated and skilled enough to be able to make a difference. And we must.
A Robert Frost line to top it up:
"Two roads diverged in a wood, and I --
I took the one less traveled by,
And that has made all the difference."
Wishing you all the best with whatever you may finally pick. I know deep down that you'll create something for the world to admire!
Yours sincerely,
Saksham Karwal
The author Saksham Karwal is co-founder at SeenIt -- a visual Quora for fashion.
Lead image used for representational purposes only. Image: Robert Galbraith/Reuters