Freedom doesn't mean experimenting everything that comes your way. Tread with caution, warns Dr Prakriti Poddar.
College is officially the beginning of adult life for an individual.
The independence that comes with it, the stress of making a career, the tackling of grown-up friendships and the possibility of striking a relationship -- college life opens all these vistas for a student.
In a way, it is at college -- unprotected and out in the open -- that your actual preparation begins for the real life ahead.
It is an emotional, intellectual and psychological challenge to navigate through this transition.
Most students find college the best phase of their life and it is here that they strike friendships that last a lifetime.
However, often the initial phase of this life proves to be challenging, even intimidating for the student.
There is also the possibility of feeling overwhelmed by the transition or isolated as you begin this phase of life.
Then there is also the dreadful possibility of meeting a bully or two or feeling intimidated by a professor who doesn't seem to like you.
Some students not just step into college but also step out of the comfort of their homes as they start living in hostels.
Living away from their parents for the first time makes them more vulnerable and intimidated.
Here are a few tips that will help you cope with the transition
1. Don't go berserk with the newfound freedom
Often as kids transition to college life, they start visualising themselves as full blown grown ups capable of taking all decisions and sifting right from wrong.
The freedom of spending time unsupervised (unlike in school), the ability to go out at hitherto curfew hours and the propensity to come in touch with negative influences make for a heady mixture.
However, it is advisable to tread with caution. You might be an adult already but you are still young and inexperienced.
Freedom doesn't mean experimenting everything that comes your way or turning to habits like smoking or substance abuse.
Avoid drinking until at least a few more years.
Most important is to stay away from company that may lead you to bad habits.
2. Find mentors; Talk to your seniors and professors
It is important to find the right mentors who can guide you in the absence of your parents or elder siblings.
Talk to your professors regularly and establish a one-on-one relationship with them.
Seek advice from them on academic and other issues.
You must also talk to your seniors and seek their help in treading the path they already have.
Don't get intimidated in case you experience bullying. Instead, seek the help of your professors or seniors to tackle the situation.
3. Interact more in class
Being more vocal and interactive in class not only helps you get along with your co-students but also allows you to find a voice of your own.
Ask questions, be interactive, participate in discussions. This helps you shed your inhibitions and polish your personality.
4. Watch your lifestyle
One of the common mistakes students make as they start living independently is to adopt poor living habits such as an unhealthy diet and irregular sleeping patterns.
You will like this initially, but it is going to have a very negative repercussion on your health over a period of time.
A lot of students start gaining weight because of poor lifestyles, resulting in a series of secondary health complications and hormonal disturbances.
Others may end up nutritionally deficient. Make sure you eat a good diet, complete with fruits and vegetables every day, and as less junk food as possible.
Carry fruits in your bag, rather than buy a burger at the canteen.
Eat a modest dinner of dal and rice, rather than lapping up a pizza. Sleep on time and get good sleep daily.
5. Channelise your energy; Nurture your hobbies
Rather than idling around after classes, it is always advisable to find extra-curricular activities that keep you engaged and nurture your personality.
Find an activity you are passionate about -- be it acting, creative writing, photography or sports.
Such activities help you become socially active, offer a safety valve for the accumulated nervous energy, and boost your resume as well.
6. Serious relationship can wait, focus on your course
At this age, it is absolutely normal to develop feelings or attraction towards somebody.
No harm in striking a relationship or a platonic friendship. However, your relationship must not become the single focus of your life.
It is important for you to remember that at this point in time, your studies and career must be your priority. A serious relationship can wait.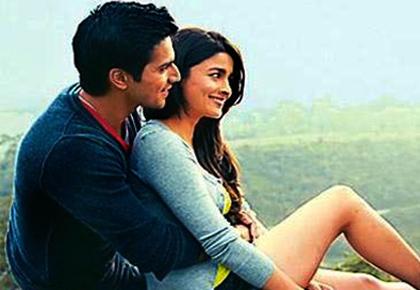 Dr Prakriti Poddar is an expert in mental health, education and HR. She is managing trustee, Poddar Foundation and Director Poddar Wellness Ltd.
TELL US: How did you survive your first year in college? Please share your tips in the messageboard below.