Raising a family helps develop practical skills that can be useful as an entrepreneur, says Malika Datt Sadani.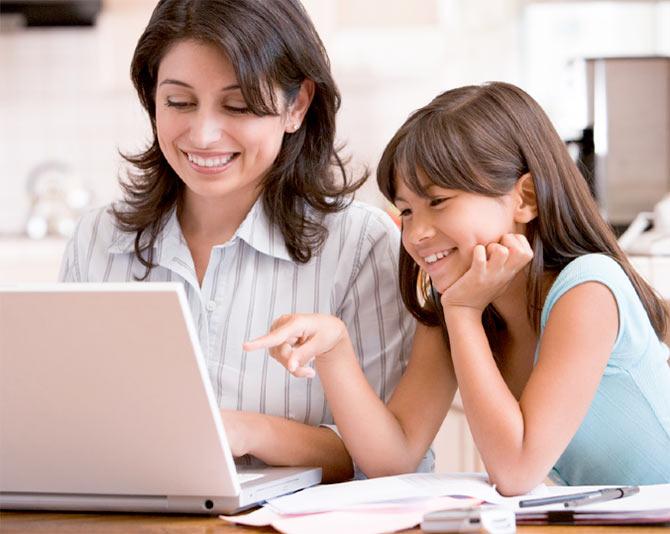 An engineer and management graduate with a background in business, I never thought I would call myself an entrepreneur one day.
When I was struggling to find natural, safe and effective solutions for my daughters, it got me thinking -- it can't be that difficult to make natural products for moms and babies.
The idea resonated with several mothers I spoke to before launching The Moms Company.
Since starting my business, there have been numerous instances where skills I have learnt as a mom have come in handy in my entrepreneurial journey.
Most moms don't know it but raising a family helps develop practical skills that can be useful as an entrepreneur.

1. Empathy
When my daughter had her first skin reaction, I realised it was difficult to find natural, safe and effective products for babies.
After speaking to over 200 moms, I realised that they too were struggling to find natural solutions for their babies.

I started The Moms Co. with a mission to help moms make natural, safe and effective solutions for themselves and their families.
The fact that I am a mom of two young daughters ensures that I am better placed to understand the concerns moms have and empathise with their pain points.
When I am in the same role as the user, it is easier for me to improvise my products.
2. Hard work
Ask any entrepreneur and they will tell you that it takes a willingness to learn and hard work to make a business successful -- and who understands this better than moms.
It takes a lot of time, energy and work to raise a healthy, happy family and the same applies to a successful business.
Some days, it takes more than the usual to persuade your child to eat food or deal with last-minute emergencies.
Parenting doesn't come with a manual and you learn on the go. Similarly, entrepreneurship also comes with its own set of challenges which force you to step outside your comfort zone.
When I was starting out, I had no knowledge of formulations, marketing or sales.
From learning about the compliances to people management to marketing, it has offered me the chance to step out of my comfort zone and grow.

3. Resilience
Just like a parent never gives up on his/her child even when they are testing the limits of patience, an entrepreneur will try every possible solution in order to find a solution.
When I was starting out, I was faced with the challenge of identifying good quality natural ingredients and manufacturers who could partner with us and align with our vision of making natural, toxin-free products.
I have heard everything from "Everyone believes they can run a business these days" to "Aap company chalaoge?" (Will you run the company?)
But I have come a long way in the last three years -- from fighting people to take me seriously to getting people to imbibe the mission and ensure that it reflects in everything we do.

4. Problem-solving
Moms don't have the luxury of time. When a problem presents itself, we have to think on our feet and come up with a viable solution.
This skill has helped me immensely as an entrepreneur.
If a product fails a test, it's back to the drawing board to understand which ingredients could be creating the problem.
I had no clue on how the formulations would be done. All I knew was that I had to create the safest best for my daughters and my quest led me to reach out to leading experts across India, Australia and Switzerland to create the safe natural formulations.

5. Delegating
Moms play multiple roles -- from being a chauffeur to doctor, teacher and therapist.
An entrepreneur has to master the art of delegating in order to be successful.
As a mom to two young daughters and an entrepreneur, it is easy for me to fall short of time. Both my daughters and my venture are very young and require my undivided attention.
At work, I try and focus on doing things that only I can do and for everything else, I delegate.
I am lucky to have strong support system who help me juggle priorities and grow both as a mom and as an entrepreneur.
Malika Datt Sadani is CEO, The Moms Company.