Qualities that relate to emotional intelligence such as empathy and curiosity will be a big consideration factor for hiring managers of the future, says Sanjay Bahl.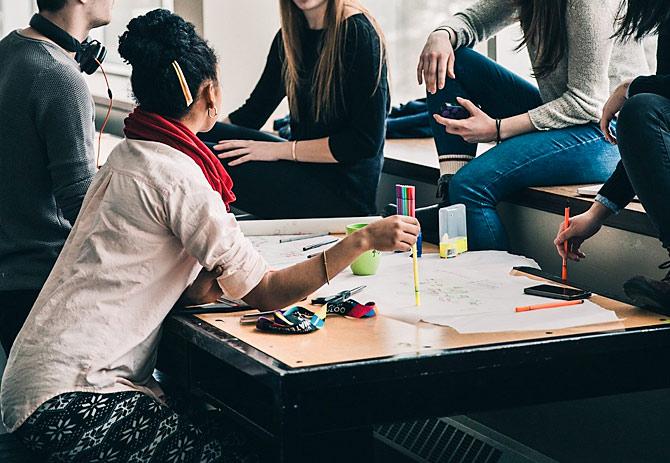 By 2020, most future job requirements will involve knowledge creation and innovation.
Employability-quotient has become less of what you already know and become more about your zeal to learn new skills.
Life skills like problem solving, communication, people management, cognitive flexibility, collaboration and empathy are valued more than tech suaveness.
To be successful in the next decade in addition to the technical skills, professionals would be required to demonstrate foresight in navigating a rapidly shifting landscape of organisational forms and skill requirements.
They will increasingly be called upon to reassess the skills they need, and put together the right resources to develop and update them. Workers in the future will need to be adaptable lifelong learners.
According to the World Economic Forum's Future of Jobs report, 5 million jobs will be lost to automation.
Technological advancements in robotics and machine learning will create new jobs but having a firm grasp of what employers will be looking for is smart.
By 2020, more than a third of the core skillset of most occupations will be made up of skills that are not considered essential to the job today.
As a professional, have you been paying attention to the changes happening in your workplace and how they are affecting you?
So, what skills will one need to thrive professionally by the year 2020?
1. Complex problem solving
Technology can make life easier, but it can also make things more complicated.
The ability to look at problems from different perspectives and come up with effective solutions quickly is a valuable skill to have.
This skill can be developed with practice. The more difficult problems one tackles, the more you hone this ability.
2. Critical thinking and creativity
Technology may be able to automate many jobs that exist today, but it cannot do the critical thinking for you.
Employees should be able to demonstrate logic and reasoning in order to look into an issue from variety of angles, then consider multiple solutions to a problem, and finally choose an approach that would deliver the best results for the organisation.
Apart from this, the quality of solution and the ability to build something out of box is a skill that will pay off now and in the future.
It is imperative to cultivate a deep sense of critical thinking and creativity to gain an edge in the future.
3. People's skills
Machines may acquire analytical and mathematical skills, but they cannot replace humans in leadership and managerial roles.
As more companies utilise agile strategies to accomplish their goals, employees and teams need to collaborate with, rather than isolate themselves from one another, to get things done.
Being able to manage and motivate people to ensure that one gets the best results is a difficult skill which many professionals lack.
It involves being able to collaborate, listen and be sensitive to the needs of others.
As workplaces become globalised, we have to learn how to get along with those who are different from us.
4. Emotional Intelligence
Qualities that relate to emotional intelligence such as empathy and curiosity will be a big consideration factor for hiring managers of the future.
Companies will hire people who are aware of their own emotions as well as their emotional impact on others.
For leaders and managers, this means being able to manage employee behaviour, overcome social complexities, and make good decisions that are beneficial to all.
Socially intelligent employees should be able to assess the emotions of those around them and adapt their words, tone and gestures accordingly.
5. Judgment and decision making
As companies collect loads of data, there will be a greater need for employees who can analyse it and use it to make intelligent choices.
The ability to condense vast amounts of data into insightful interpretations and measured decisions is a skill that will be useful in the information age in the coming years.
Workers will also need to become adept at utilising new tools to help them deal with the information onslaught and develop their own techniques for tackling the problem of cognitive overload.
Good judgment involves making a strong suggestion to the manager, even if it might not make him look good in her/his eyes but it will help the company in the long run.
In order to compete with the up and coming automated workforce, people are going to have to become as efficient as possible.
As Alvin Toffler rightly said, 'The illiterate of the 21st century will not be those who cannot read or write, but those who cannot learn, unlearn and relearn.'
The fourth revolution will disrupt many industries and change the job roles of human beings.
Invest in new skills that will be relevant even after 5 to 10 years from now.
Hard skills can be learnt but soft skills will make you stand apart from a machine and will matter most in the future workplace.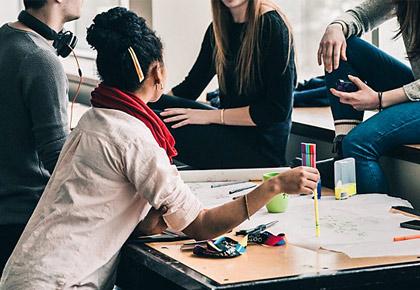 Sanjay Bahl is managing director and CEO, Centum Learning, a corporate training and skill development company.