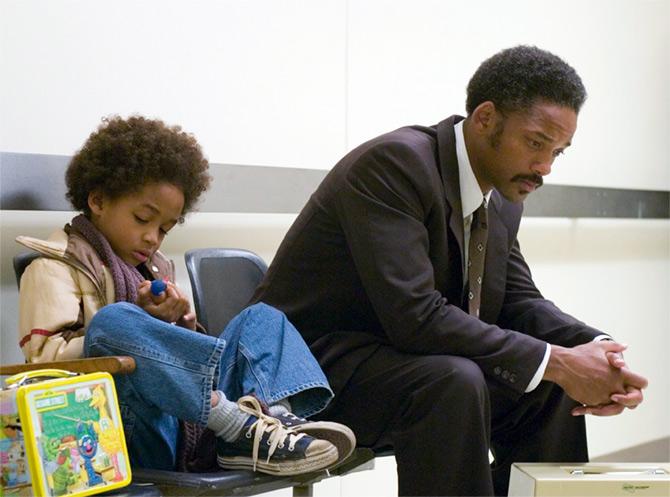 What can you learn from the failures and successes of these onscreen characters? Find out.
The purpose of any form of art is not only to excite and entertain but also to inspire. Like any other art form, when movies are done the right way, they can motivate and inspire us.
This holds especially true for entrepreneurs, especially those who come up against seemingly impossible odds.
At those times when innovation comes to a standstill and you feel you're stuck in a rut, movies can help revitalise the ambition that got you started in the first place.
We have a brand new list of movies for you to watch and get motivated by.
#1. The Shawshank Redemption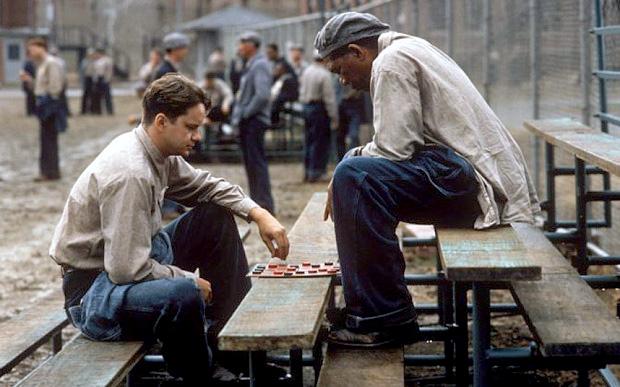 IMAGE: The Shawshank Redemption teaches you to focus on long term goals, the big picture.

This is widely considered to be one of the greatest movies of all time, and rightly so.
The Shawshank Redemption tells the story of a banker named Andy Dufresne, who is wrongfully handed a life sentence for murdering his wife and her lover.
Andy goes on to use his financial skills to help the warden and the prison guards to keep accounts. These include the gains they've been making from illegally using prisoners as manual labour, which is brutally exposed by Andy eventually.
The film illustrates the need to develop long-term goals while continuing to fulfill short-term goals.
While keeping the guards and warden placated was the short-term goal for Andy, the ultimate goal was his freedom.
#2. Remember the Titans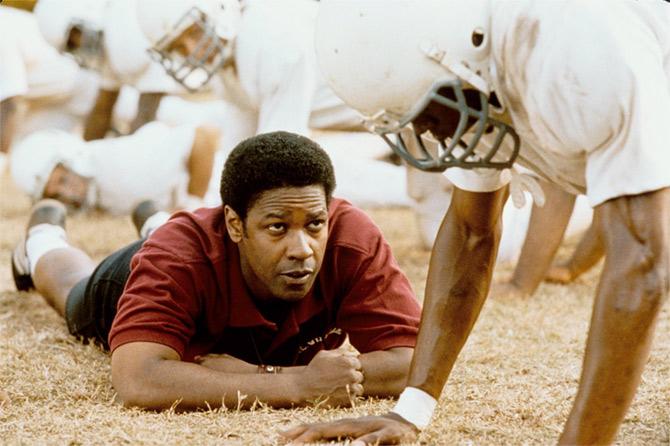 IMAGE: Remember the Titans will teach you how to work around the weaknesses of your teammates and turn it into their strengths.
Good leadership and man management are two of the most important things that an entrepreneur needs to develop, and this film will inspire you to lead your team to glory.
Remember the Titans is set against the backdrop of the integration of coloured people into an all-white American college.
It revolves around the football team, and the tension simmering just below the surface as the two sets of coloured and white players try to find a way to leave their prejudices behind.
Denzel Washington plays the lead role as head coach of the team, and his exploits are a brilliant example of leadership and man management.
#3. Tucker: The Man and his Dream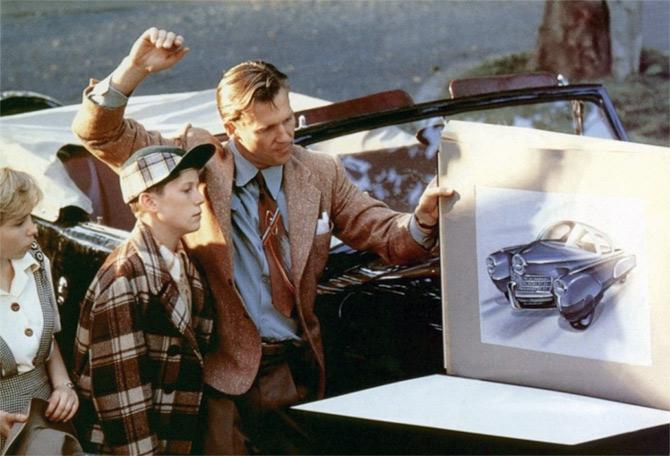 IMAGE: Tucker shows you how not to let powerful people tell you different.
Preston Tucker was an American businessman who made his capital from designing war vehicles but dreamt of launching his own car vehicle in the post-World War era.
Tucker: The Man and his Dream is his story directed by the acclaimed Francis Ford Coppola.
Unlike many other inspirational movies, this one doesn't have a happy ending for the protagonist.
The Tucker 48 was the car of his dreams, but it couldn't be mass produced because of the bigger fish bearing down on him and accusations of conspiracy to defraud investors. However, Tucker established his innocence in the court of law.
This movie serves as a potent illustration of how to deal with the big sharks trying to tear you down in the world of business.
#4. The Pursuit of Happyness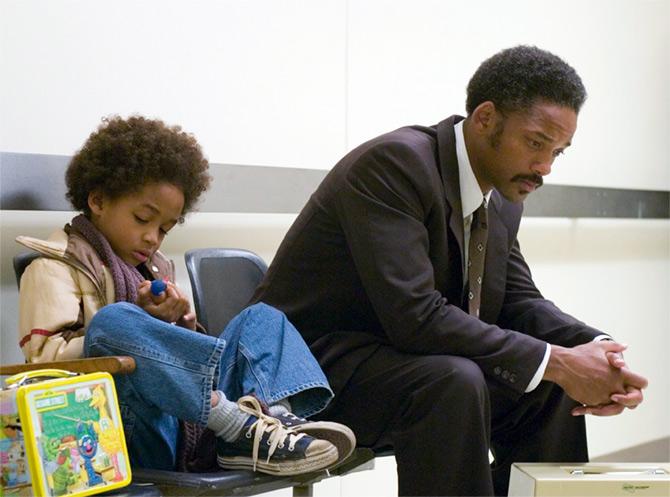 IMAGE: The Pursuit of Happyness will inspire you to take failures in your stride and never stop trying.
Will Smith is renowned for his roles in action movies and comedies, but he really pulled at some heartstrings with this one.
The movie is based on the life of Chris Gardner, an American entrepreneur who overcame poverty and homelessness to set up his own stockbrokerage company.
The movie is a tearjerker, but it helps to illustrate how one can still persevere even after hitting rock bottom.
Gardner's compelling story proves that every little slimmer of hope could one day open the windows to opportunity.
#5. Risk Takers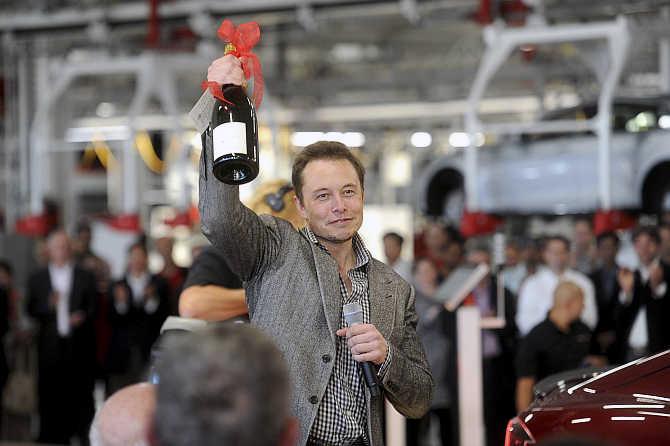 IMAGE: Elon Musk's life journey teaches you many lessons in success.
Photograph:
South African born, Canadian-American businessman Elon Musk is a visionary in every sense of the term.
He is a man who has been one of those revolutionary few who are ushering in the future of humanity.
Whether it's innovating a feasible electric car with Tesla, or making private space travel a reality with SpaceX, Musk's ventures are truly to be admired.
There are many documentaries which attempt to look at his life and analyse how he has come so far with such out of the box ideas. One of the best of these is Risk Takers, and it should be a must-watch for any entrepreneur with a vision for the future.