What sets entrepreneurs apart from you and me is their innate qualities of innovation and creation that can come only from within, says Ravi Soni.
There are no rules. That is how art is born, how breakthroughs happen. Go against the rules or ignore the rules. That is what invention is about. -- Helen Frankenthaler
These words may have been offered to the world by a celebrated painter.
But when it comes to creation, technology or science, everything becomes art.
The world becomes a canvas for you to conquer, and the brain becomes the brush. Go, win.

The world is progressing at a staggering pace, and India is catching up fast.
The credit goes to the inventive zealots of the new and upcoming generation who are thinking beyond the 9 to 5 hour job rigmarole, and investing their skills and intellect in the art of creation
Take a pause and reflect at the following names:
Bhavish Aggarwal and Ankit Bhati, founders of Ola Cabs, the Indian brand which took on the global player, Uber.
Sundar Pichai, CEO of Google.
Sameer Gehlaut, founder and chairman of Indiabulls Group, and one of the youngest self-made billionaires in India, as per Forbes.
Raghuram Rajan, celebrated academician and economist, and was also the ex-governor of Reserve Bank of India.
What is it that makes these people a role model in their circles?
How are they contributing to this vast ecosystem of emerging start-ups and new energies, and taking India on the fast road ahead?
The common thread is that they are all alumni of the Indian Institutes of Technology -- one of the finest educational institutes in India for engineering and research.
Besides producing crème de la crème pool of talent, the IITs have also paved the way for innovation and gifted us an inspiring lot of entrepreneurs.
What sets entrepreneurs apart from you and me is their innate qualities of innovation and creation that can come only from within.
But come to think of it, if we are all born with these qualities, what is it that these inspiring people have in them that others don't?
A curiosity to create? Yes.
An ambition to tap a whole generation with innovation? But of course.
The guts to proceed and make a legacy? Totally.
But there is something more to them -- an X Factor.
Before we proceed, if you still have that seed of doubt, just remember that Sameer Gehlaut was 26 when he founded Indiabulls.
Today, nearly 20 years later, the value of the venture is close to INR 30,000 crore.
So remember that persistence and belief do wonders to innovation.
The IIT advantage

First things first, it's not easy to get into an IIT.
The skills, confidence and rigour that helps you get admitted into the top Indian institution also nudges you to push your limits, think beyond the obvious during the time you study here.
So of course, getting a degree from the IIT does help a lot.
The top crop of young IITians get the platforms to innovate and create far more than the others because of the rigorous training they receive at their alma mater.
Of course, this does not mean that non-IITians are not innovators. It's just that the brand 'IIT' is more facilitative towards start-ups.
Here are three key qualities that sets them apart:

1. Curiosity does not kill the cat

If you have seen the movie 3 Idiots, you'd know that it was fashioned after the educational system at the IITs.
We had a Farhan who despised engineering, and went on to pursue his passion.
Then there was Chatur who was the quintessential package for a top notch job who wanted to earn big bucks.
There is also Rancho who believed in innovation by thinking out of the box, and went on to become a celebrated scientist.
Now that's where innovators come from.
They have a curious brain that is forever finding better ways to resolve things, and ultimately landing up with a jackpot of an idea for their brand.
The IITs have the means and resources to fire up that curiosity and nurture it, along with a brand name which helps it further.

2. The appetite for risk

Another thing which sets these innovators apart from the rest, is their brave approach towards their projects.
Be it for the organisation they work for, or for their own venture, if they believe in an idea, they work relentlessly towards it.
While this may backfire at times, with calculated risks, it mostly proves to be a beneficial move.
Come to think of it, every idea starts with a risky leap, you just have to know how to land right.

3. Work to network

If you want to scale up in your career, it is extremely important to create a network with the who's who of the industry that one wishes to tap into.
The IITs have a strong network of professionals, innovators and disruptors across industries, across the continent, which often helps young entrepreneurs when they are starting up.
It will be inspiring if everyone is able to learn from and adapt these strategies into their careers.
India needs to create more entrepreneurs who can execute ideas and create new jobs.
This would require invention and innovation.
Take a cue from successful start-ups like Ola and Zomato to know how to build an idea from scratch and turn it into a winner.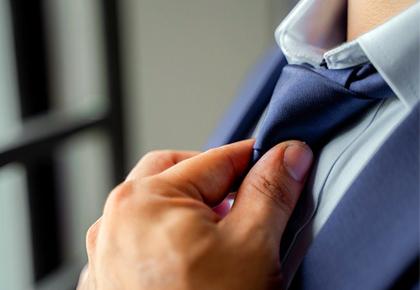 Ravi Soni is an alumnus of the Indian Institute of Technology, Delhi (IIT Delhi), an angel investor and digital transformation strategist.
TELL US: What are the qualities you look for in an entrepreneur? Share your comments in the messageboard below.