This New Year invest in a new YOU!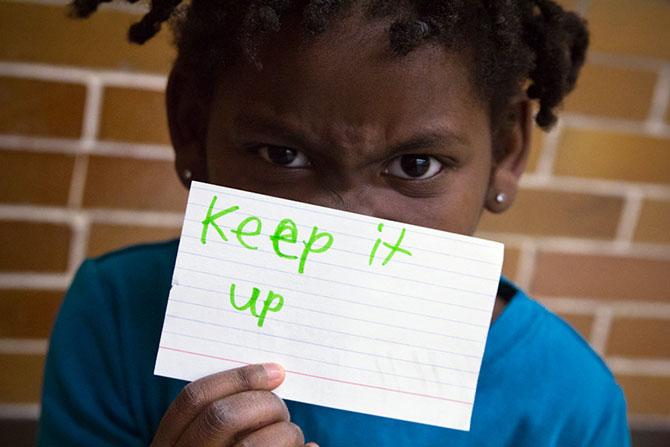 It's the first week of a brand New Year -- a year full of hope, promises and new beginnings for each of us.
But there will be struggles, roadblocks and challenges too that will stand in our way -- that will leave us confused, dejected and maybe even force us to take a step back.
How then are we going to rise above them all and march towards our happiness and successes.
Presenting words of wisdom from inspiring speeches from personalities across sectors that will lead you to a positive path in 2016.
---
1. Be a leader
"Great leaders don't just develop people like them, they develop everyone.
"If you want to be a great leader, you will develop the women -- as well as the men -- at your companies and on your teams."
Facebook COO Sheryl Sandberg at Tsinghua School of Economics and Management, June 2015
---
2. Dream big
"Don't be afraid to fail.
"Don't be afraid to think outside the box.
"Don't be afraid to dream big. But remember, that dreams without goals are just dreams. And they ultimately fuel disappointments.
"So have dreams, but have goals -- life goals, yearly goals, monthly goals."
"Don't just aspire to make a living; aspire to make a difference."
Actor-filmmaker Denzel Washington at the Dillard Commencement, May, 2015
---
3. Confront your fears
"We're all destined to have to do the thing we fear the most anyway.
"So, you give your obstacles credit. Find the courage to overcome them or see clearly that they are not really worth prevailing over.
"Be brave, have courage. When you do you get stronger, more aware, and more respectful -- of yourself, and that which you fear."
Actor Matthew McConaughey at University of Houston, May 2015
---
4. Live in the moment
"Life is a long, bumpy road, but that makes for an exciting ride.
"Choose a direction and if the road turns -- turn! If there is a fork in the road -- take it! It's ok to map out your future -- but do it in pencil.
"If you want the amazing feeling of pride you're feeling to last far beyond today -- let's make today and every day that follows about more than your own accomplishment.
"Make it about the power of we! Because, if you do, you'll have a lot more than "things worth having"— you'll have "a life worth living."
Singer musician Jon Bon Jovi at Rutgers University, May 2015
---
5. Accept your limitations
"Fear protects us in many ways, but what has served me is diving into my own obliviousness."
"Being more confident than I should be... trying things that you never would have tried.
"Your inexperience is an asset in that it will make you think in original, unconventional ways.
"Accept your lack of knowledge and use it as your asset."
Actor Natalie Portman at Harvard, May 2015
---
6. Never let others define you
"As you go out in the world, you'll find that people are always quick to define you, to pigeonhole you, to whittle you down to their preconceived notions -- which brings me to my point: Never let others define you. Define yourselves."
Actor Ed Helms at the University of Virginia, May 2015
---
7. Find your true calling
"Visualise the road ahead. Think about what excites you, what really gets your engine going.
"Engage in some real soul searching.
"Take a good, hard look at your strengths and weaknesses.
"A fulfilling professional life can be found at the intersection of what you love and what you're good at. And when you think you've discovered it, go at it full throttle."
Journalist Katie Couric at University of Wisconsin-Madison, May 2015
---
8. Be nice
"Admit what your dreams are.
"Don't beat yourself up if you don't know what you're gonna do tomorrow. But work hard and don't be lazy.
"And put away your damn phone once in a while.
"And be nice to jerks because we still don't know the criteria for getting into heaven yet."
Actor comedian Maya Rudolph at Tulane University, May 2015
---
9. Take risks
"Don't shrink from risk. And tune out those critics and cynics.
"History rarely yields to one person, but think, and never forget, what happens when it does.
"That can be you. That should be you. That must be you."
Apple CEO Tim Cook at George Washington University, May 2015
---
10. Be your own competition
"It ain't where you start in life that counts, but what you do with life that will determine where you end up in life.
"Did you work hard, never stop learning, believe in yourself, believe in this great country of ours?
"Did you dream big?
"Did you set high standards, ever rising?
"Were you your own role model?"
American statesman Colin Powell at Rice University, May 2015
---
11. Listen to your heart
"Don't ever treat your little insanities as if they are aberrations that ought to be hidden from the rest of the world.
"Acknowledge them and use them to define your own way of living the only life you have.
"All the most beautiful people in the world, the most creative, the ones who led revolutions, who discovered and invented things, did so because they embraced their own idiosyncrasies.
"There's no such thing as 'normal'. That's just another word for lifeless."
Actor Shah Rukh Khan at University of Edinburgh, October 2015
---
12. Love and care for your family
"I run a Fortune 500 company and I still call my mother two or three times every day. So all of you can make the time.
"Your parents and loved ones are your biggest advocates and best advisors.
"Don't ever take them for granted. The most important lessons don't always come from the person standing in front of you; it's the people sitting behind you."
PepsiCo chairman Indra Nooyi at IIM-Calcutta, April 2015
---
13. Treat failures as lessons
"Every scar that you have is a reminder not just that you got hurt, but that you survived. (Applause.) And as painful as they are, those holes we all have in our hearts are what truly connect us to each other.
"They are the spaces we can make for other people's sorrow and pain, as well as their joy and their love so that eventually, instead of feeling empty, our hearts feel even bigger and fuller.
"So it's okay to feel the sadness and the grief that comes with those losses. But instead of letting those feelings defeat you, let them motivate you. Let them serve as fuel for your journey."
First lady Michelle Obama at Martin Luther King Jr Preparatory High School Commencement Address, June 2015
---
Lead image used for representational purposes only. Image: Steven Depolo/Creative Commons
ALSO SEE
10 powerful TED Talks that'll change your life