We'd asked you, dear readers, to tell us how you're coping with work during the lockdown.
Here, Amit Jain from Indore tells us how he stays motivated to work from home.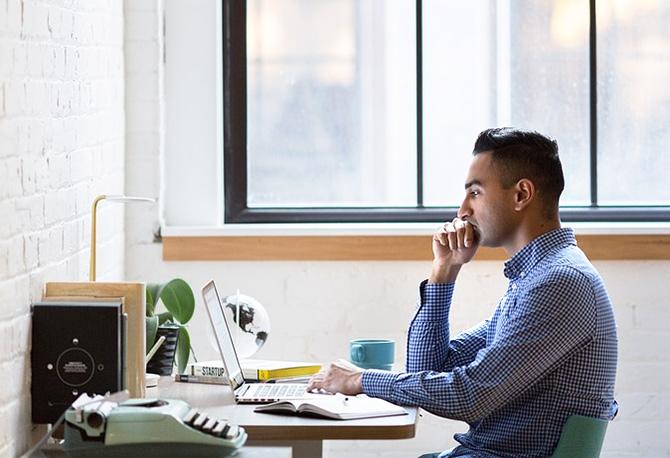 During the lockdown, people who are not used to working from home are struggling to keep the spirits high.
This may be affecting their performance and productivity at work.
Here are some tips I follow to stay motivated every day.
1. Do not break your routine
Working from home does not mean you can wake up late because you are not traveling or getting ready every day.
Follow the schedule you follow on a regular office day -- get up on time, be ready, have food and finish your other activities on time.
Do not break your normal routine.
2. The place of work
The place/corner where you work is very important.
Try to keep it simple and similar to an office with less leisure facilities.
Have a proper table and chair where you can work.
3. Don't work in the bedroom/living room
Bedrooms are not designed for working. And living rooms can be distracting.
If due to space crunch, you have to choose working in the bedroom or living room ensure you have a proper sitting facility.
Sitting in leisure will make you lazy. This will impact your productivity and your health too. Restricting leisure will have a reverse effect and you will be more productive.
4. Make people around you understand that you are working.
We have to make our family understand that working from home means the same as we work in office and being home does not mean that one should be disturbed now and then.
Make them aware of your daily schedule, calls so that they should not bother you.
5. Keep yourself hydrated.
One of the things we often forget while working is to drink water.
Keep a bottle with you and keep sipping from it from time to time. This will also help in fighting lethargy.
6. Stay away from temptation
Since we are at home, we tend to be in our comfort zones and familiar things around may tempt us, keeping us away from work.
It could be the TV, the phone, the refrigerator.
Once you identify what tempts you, stay away from it.
7. Take breaks
While in office with colleagues around, we involve ourselves in breaks. At home, we seldom take a break.
It is important to take short breaks during which you can help in simple household activities like rearranging stuff and keeping things organised.
This will offload some work from other family members and make lives easier for all.
8. Talk to kids
You can explain and show them the work you do while adhering to the privacy policy.
This will not only help you improve your relationship with kids but also boost their morale and develop their self confidence.
9. Avoid video meetings unless necessary
While you are at home, you may have the luxury to work in casuals and also things around you can be a little messy.
It is best to avoid video calls unless absolutely necessary.
Before attending the call, dress appropriately, choose a quiet corner and close the door to avoid distractions.
10. Have a parallel activity to keep you motivated
While you are no working, you can watch videos on YouTube to keep you active.
I would suggest watching small duration stand-up comedy acts as it helps in releasing the work pressure and at the same time helps you in being updated on contemporary news, events and issues.
This should not be a full time activity and should not impact work.
11. Use the web version of phone messengers such as WhatsApp
This will help you to stay away from the phone and at the same time connected as well.
Ensure that this doesn't interfere your work.
12. Connect with colleagues for a short duration
Do this daily to know how they are doing, discuss things that affect you and find solutions.
This will also help you bond better.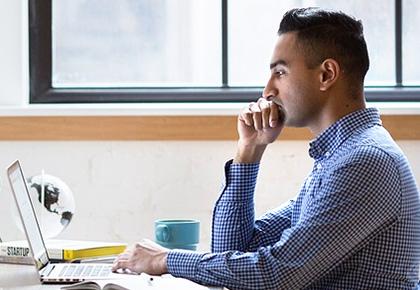 ---
Dear Readers, have you resumed work after the lockdown or are you still working from home?
How would you describe the experience of going back to work after spending two months at home?
What precautions did you take to ensure safety at work or while travelling?
How is your office dealing with the situation? What are the new rules and guidelines at work?
Tell us how you got to work after the lockdown and how you are coping with it. Send us your pictures and videos to getahead@rediff.co.in (subject: Resuming work after lockdown) along with your NAME, AGE, LOCATION and a photograph of you. We'll feature the best responses on Rediff.com.