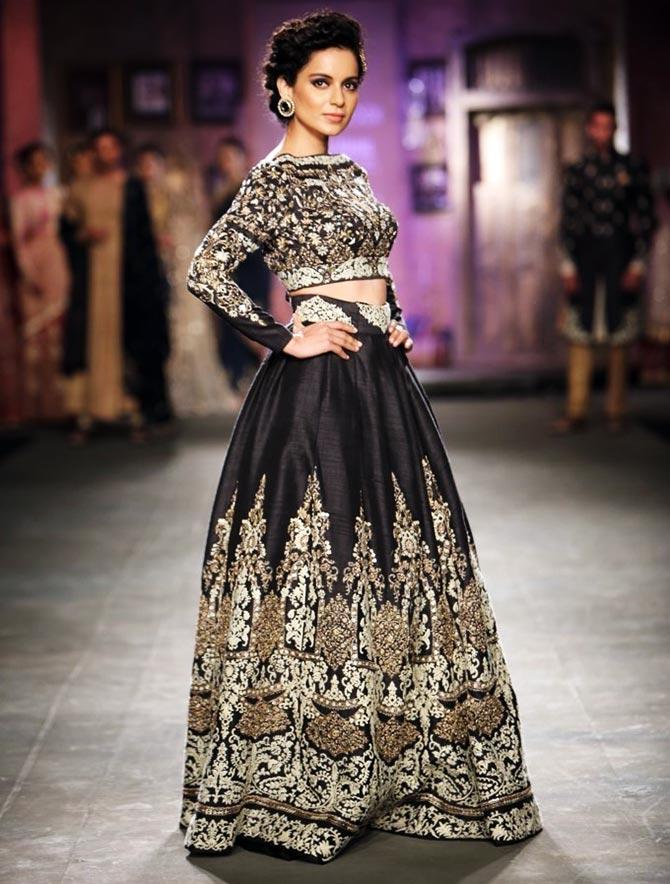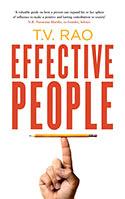 'Those who influence millions through the creation of additional mechanisms and become role models for others are perhaps super effective,' says author Dr TV Rao in his latest book Effective People.
Dr Rao analyses the relevance of effective doctors, actors, educationists, nation builders and entrepreneurs from across sectors in an attempt to influence readers to make a positive contribution to society.
We bring you an excerpt from the chapter on Indian film actors who have made a significant impact on many people's lives.
---
An effective actor is talented and acts well.
A more effective actor makes wise decisions about the films they agree to act in.
Those who act in films with a message and deliver the message well to impact the values and culture of the country or society are more effective actors than those who merely act well.
Those who influence millions through the creation of additional mechanisms and become role models for others are perhaps super effective.
For example when Anupam Kher is using his acting talent to train others by starting a school that prepares actors, he is a super effective person as he is not only reaching out to people through his movies but also via activities that perhaps leave an even more lasting effect.
The following is an illustrative case study of some of the actors who have made a significant impact on the lives of many: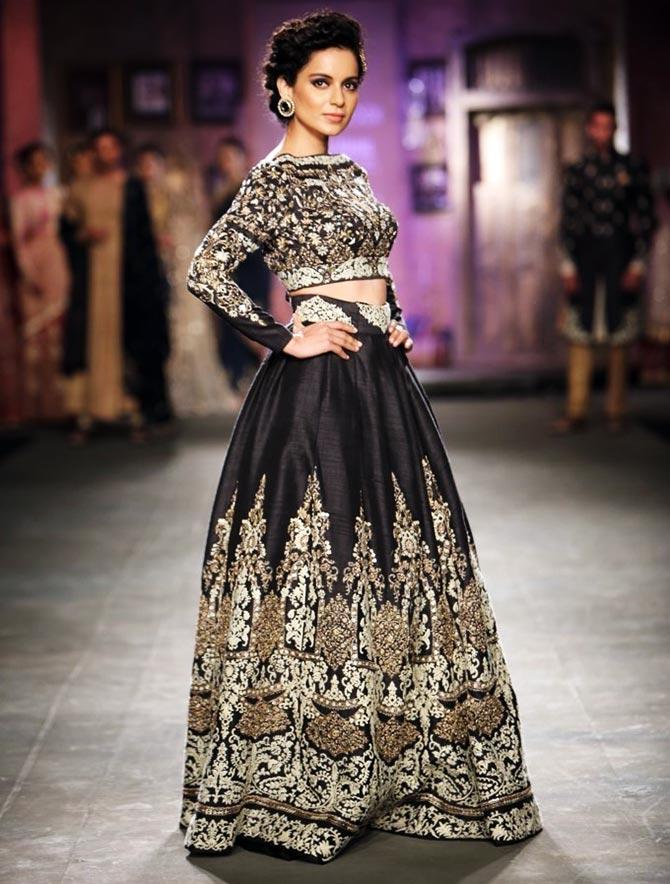 In recent years KANGANA RANAUT made a great deal of positive impact on society through the kind of films she picked up like Queen and Tanu Weds Manu 2 on the empowerment and independence of women.
For example the following are some of the things women can learn from the film Queen:
1. 'You' are your biggest happiness.
2. Meet 'yourself'.
Take experiences as a part of life, and not life itself.
4. There is more to a tragedy. Maybe getting dumped or not having things turn out the way you had dreamt of them is for the best after all! At times, it is the worst things that can bring out the best in you.
5. Freedom is not to be able to do whatever you want, but to be who you truly are.
6. Never underestimate the role your friends play in your life.
7. You are not weak. Whether you see the ladies in your home or the ones running nations or those winning medals for the country, women are in no way 'weak'.
Ranaut has also demonstrated her high sense of responsibility by refusing to endorse a fairness cream brand. Such examples they set make actors role models for others.
Image courtesy: India Couture Week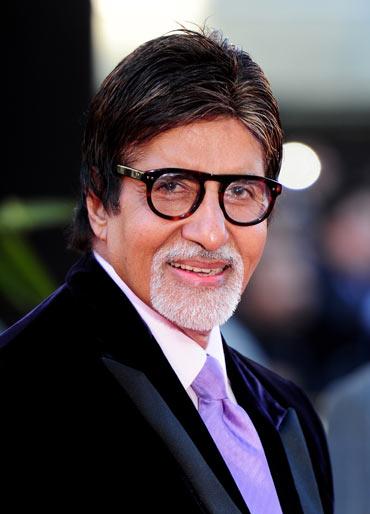 AMITABH BACHCHAN is not only an acknowledged superstar all over the world but a lot can be learnt from his own life and the scope of his long career, the range of roles he has played, and the ups and downs he went through including an attempt to corporatise his name and achievements.
Almost every movie he acted in had a message besides big entertainment value.
Besides being a great actor he influenced the lives of many people through his game show Kaun Banega Crorepati which disseminated information and knowledge.
Recently, he has also started promoting tourism by being the brand ambassador to some states, using his acting talent and name.
The following are ten lessons suggested to be drawn from his life and work:
1. Create a niche
Amitabh Bachchan entered the Indian film industry when it was dominated by actors like Rajesh Khanna, Dharmendra, Sunil Dutt and Dev Anand.
While most were comfortable playing the romantic hero, he took up the challenge of doing action films, thus creating a niche for himself.
2. Don't take no for an answer
It seems unbelievable that Mr Bachchan was once rejected for the role of a broadcaster in All India Radio because they did not like his voice.
Ironically, today the actor's deep baritone and impeccable dialogue delivery have acquired an iconic status.
He worked as a playback singer for twenty-nine movies and in 2005, even lent his voice as narrator to Luc Jacquet's Oscar winning French documentary, March of the Penguins.
3. Accept failure, but never give up
In 1995, three years into semi-retirement from the film industry, he founded Amitabh Bachchan Corporation Limited, an event management and production firm.
Although the company achieved considerable success in its first year, it subsequently suffered crippling losses, forcing Mr Bachchan to take up acting again in order to cope with massive business debts.
In July 2000, he came back with a bang to host the first instalment of the reality series Kaun Banega Crorepati, which went on to become the most-watched TV show in the country.
4. Learn from everyone
He's worked with junior co-stars and directors half his age, but he's never reported to throw tantrums or push his weight around on set or otherwise.
5. Give everything your 100 per cent
His dedication to his craft is apparent in movies like Black and Paa. In Paa, to get into character, Bachchan had to spend four to five hours every day donning prosthetic make-up, post which he could not eat or drink normally -- and it took two hours after each shoot to get rid of it. Despite his age and seniority, he did not complain once, which is the mark of a true professional.
Paa remains one of his best performances to date.
6. Forgive and forget, and never lose sight of the bigger picture
To be sure, he has had his share of fall-outs, which are inevitable -- the Gandhi family, Shah Rukh Khan, Amar Singh, Anurag Kashyap, various media publications -- but there's no denying that he does not believe in mud-slinging and has graciously moved on from most fall-outs, often extending a warm hand of friendship to former nemeses.
He has never used the media as a tool, as so many celebrities often do, to lash out at his detractors.
7. You may be rich and famous, but you're never above anyone
His interactions with his fans and the press are generally warm and gracious, and he makes a visible effort to remain humble and grounded. And despite the constant attention, which can get to the most patient of people, he manages to keep his cool and handles the shutterbug invasion with a smile, posing for them, answering questions and leaving them satisfied.
8. Give back to society
From his decision to support the nationwide polio campaign to his association with various charity organizations, Amitabh Bachchan has always found the time to give back to society.
9. Respect thy parents
Big B finds special purpose in revisiting his father's poems -- to him, it's a way of paying tribute to the man who raised him.
10. Have respect for other people's time and always be punctual
B-Town biggies have a notorious reputation for holding up shoots, strolling on to sets five hours late, throwing tantrums that cause setbacks to the schedule and delaying projects by months, sometimes, even years. Not Amitabh Bachchan.
One of the very few stars known for their punctuality, he is apologetic even if he's kept you waiting a few short minutes.
Image courtesy: Gareth Cattermole/Getty Images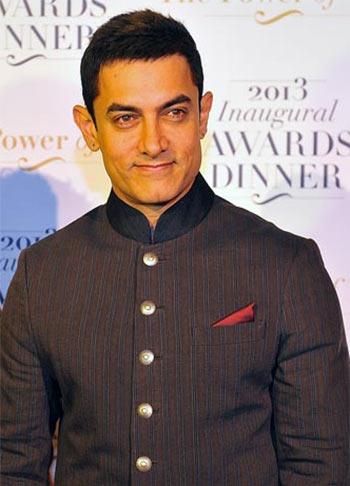 AAMIR KHAN is known, besides his acting, for the social commitment he has shown by doing films like Lagaan, PK, 3 Idiots, Taare Zameen Par, Fanaa, etc. and his TV show Satyamev Jayate which raises awareness on social issues.
Like many others, the films he has acted in have a lot of messages.
For example 3 Idiots has significant messages that impress upon the youth to discover and pursue their inner passions and talents to become something in life.
Lagaan is used in many management schools as a case study to teach determination, hard work, taking up challenges and teamwork.
His latest movie PK has given some interesting lessons like the following:
1. Sometimes letting go makes you a bigger person.
2. Trust yourself and not someone who is a self-acclaimed manager of the almighty, trust your thinking and act accordingly.
3. Doubt what you see, read and hear.
4. Question what's in front of you and don't just stand blinded, accepting everything that's handed to you.
5. Apply your logic and brains and behave rationally not just because your religion says so, but because your mind says so.
6. Listen to yourself before you agree with something you aren't fully aware about.
7. Your mind holds the power, so give yourself a chance to be enlightened.
8. Rather than blindly following something that lies behind a fog, it's better to understand the hows and the whys of a thing you have been doing since your birth.
9. It's not a sin to be curious, so never be afraid to satisfy your thirst for curiosity.
There are lessons to be drawn from Aamir Khan's life itself:
1. When you take on a project, give it everything you can. Be extremely committed to it. Focus is what differentiates the good from the great.
2. Diamonds are in the detail. Only when you focus on each and every bit of the project will you be able to create something that is a masterpiece and something that lasts forever.
3. Go with your gut feeling. Do not hesitate to try something different. If you want to create a niche, something that is different, you have to try doing things that no one else is doing.
Yes, there is a lot of risk involved, but the higher the risks, the higher the rewards.
4. Good marketing without a good product might work sometimes, but good marketing along with a good product always works.
5. Be a responsible citizen. Aamir Khan is known to create responsible cinema. While making his movies he makes sure that they do not promote anything that might seem irresponsible or create imbalance in the society.
Image courtesy: Larry French/Getty Images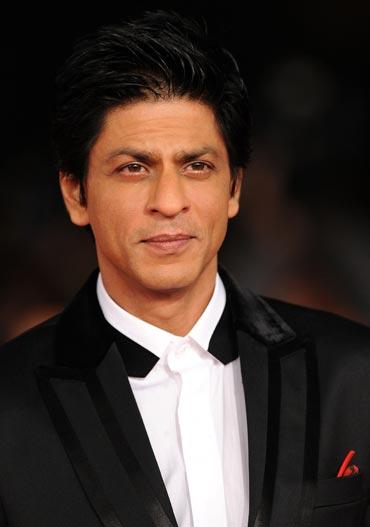 SHAH RUKH KHAN, having been a successful actor turned also into a producer and television personality disseminating his talent and impacting millions. He is often referred to as the 'Baadshah of Bollywood', 'King of Bollywood' or 'King Khan' and has acted in more than eighty films.
Khan has a significant following world-wide in the Indian diaspora, and his work has earned him numerous prestigious awards including Filmfare and an honorary doctorate from the University of Edinburgh.
Khan is co-chairman of the motion picture production company Red Chillies Entertainment and its subsidiaries, and is the co-owner of the Indian Premier League cricket team Kolkata Knight Riders.
Khan's philanthropic endeavours have provided healthcare and disaster relief, and he was honoured with UNESCO's Pyramide con Marni award in 2011 for his support of children's education.
He regularly features in listings of the most influential people in Indian culture, and in 2008 Newsweek named him one of their fifty most powerful people in the world.
His fans consider him as an institution by himself and keep drawing lessons from his life and his tweets.
He shared lessons from his own life and films while receiving an honorary doctorate from the University of Edinburgh.
Film personalities like the Khans, Bachchans and Kapoors who are considered as institutions themselves spread their talent, culture and values through production houses, acting and other forms of institutions including NGOs and educational centres.
There are many yesteryear actors from Bollywood and also from the south who are known for responsible cinema, going beyond what is expected of an actor.
They include Dev Anand, Kishore Kumar, Pran, Rajesh Khanna, NT Rama Rao, Akkinenei Nagswara Rao, S V Ranga Rao, Sivaji Ganesan, M G Ramachandran, Gemini Ganesan, etc. Among those living include Dilip Kumar, Manoj Kumar, Vyjayanthimala, Shabana Azmi, Saira Banu and Kamal Haasan, just to name a few.
Actors are influential people. They influence our thought, values, ethos and culture and through them our choices and actions.
Through their movies, dialogues, actions, what they do and don't do, what they approve and don't approve of, they affect the larger society.
They are as influential as teachers -- the difference being we have little choice in picking our teachers but we can choose what we want to see, hear and learn through movies.
They also influence people outside of the cinematic space, especially in this hyper-connected world where the stars are so accessible to viewers.
Image: Pascal Le Segretain/Getty Images
Published with the kind permission of Random House India.