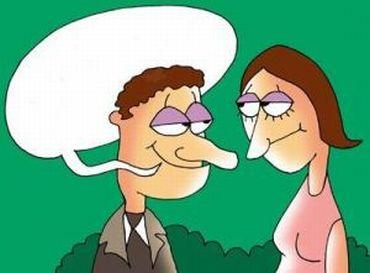 Vaishavi Nair's first book is about a 20-something's #FirstWorldWishes from Santa for Christmas.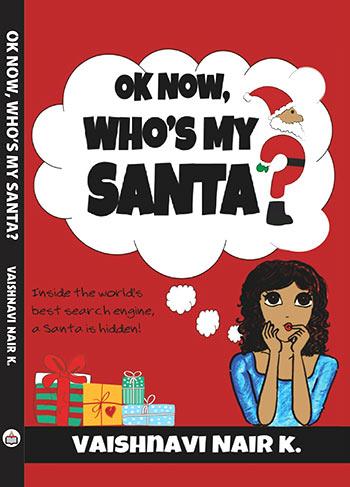 Vaishnavi Nair was eight when she published her first poem.
After graduating from Singapore Management University, she took up a career with Google where she is currently employed.
Vaishnavi, now 24, is out with her first book OK Now, Who's My Santa? (left)
In the book, the author narrates a tale of happiness, heartache and mayhem surrounding Secret Santa, a game played at Infinity Inc, the organisation where the protagonist Annika Pillai works.
Presenting an excerpt from the book for you to read.
---
Dear Santa,
It is a Friday afternoon and instead of chilling at work, I'm sitting on my bed in my third favorite nightie (I own three; other two are in the laundry basket) typing away furiously to an imaginary, non-existent entity. That would be you, Mr. Claus.
I mean no offense of course, Santa. Even if you're nonexistent, it's still pretty cool that I am actually able to concentrate when I write to you. As opposed to feeling too many things at once and wanting to throw up, which were my exact feelings as I sat at work today morning.
I felt blue, looked yellow and by noon I had had enough. So I logged a sick leave, booked an office cab home and reached my room in 15 minutes.
That's the awesome part of working at Infinity Inc. You are in complete control of your time! Leaves don't have to approved by managers (in fact, sick leaves aren't even kept count of and no one checks for a doctor's prescription the next day), office cabs lie at your beck and call (atleast at our Hyderabad office), and you're trusted to use these privileges with a conscience.
Infinesse, they call it. That word alone makes every Infinitor -- Infinity employee -- toe the line, head high, without even a line being drawn.
Anyway, I got home only to realize I am missing out on the evening JLT fare. JLT, short for Just Like That, is a weekly tradition of an hour-long meeting hosted by our founders, where
they field any question from any Infinitor from any of our offices, over the world. For me, more than all the information (overdose) JLT provides, it's the feeling of connectedness to the company's DNA that I cherish. Plus, it definitely helps that for every JLT, the in-house chefs overkill.
We have brownies, litchi ice cream and pav bhaji today. The mere thought of the cafe makes my tummy rumble now. Should have timed my leave better. Sigh, #FirstWorldInfinitorProblems.
Speaking of which, I come to my number one First World problem. Abhay Manjral. My best friend.
Manju works with Infinity Inc.'s Revenue Engineering team and, ever since he left for Mountain View on work, has become the bane of my life.
He has been away for only two weeks and is expected back midnext week… but I must tell you that my life already seems topsy turvy.
It turns out he's an integral and indispensable part of my day-to-day activities. The sounding board to my thoughts, the words to my silences, the high fives to my happiness… ew, I can't believe I actually typed that tacky line out. But, bottom line -- I feel incomplete without that fool around.
I cannot eat, sleep, work, think coherently. Case in point being today's dismal productivity at work.
I like having him Santa, but I must admit it would be nice to have a more normal best friend relationship. I casually checked in with Gargi, my other best friend, today if she feels her breathing constricted when I am not around, and she replied, unperturbed, "the visiting doctor is in at 5th Floor now for his weekly consultations, might want to get that head checked."
See, it's NOT normal. That's my first ask. For this Christmas, please keep my best-friendships normal and ordinary. I can't keep taking sick leaves, just because some of them decide to act up. Not Infinesse, dude!
Second. Gargi (the same Gargi I mentioned a second ago) is acting strange. Well with Gargi aka Madam Drama Queen, that's not new. But this time my hackles are raised. I can't quite lay a finger on what ails … as yet. We shall have to revisit this situation, Santa. As it stands, by Christmas (which incidentally, is also her birthday!) I would like her issues to be completely sorted.
Third. Would you know of any hair-expert elves?
My last haircut is unfortunately a nightmare. I used to have commonplace, long, frizzy hair with no claims to beauty, that neither enhanced nor reduced my looks.
I should have been grateful for it, and lived happily as I have the past twenty-two years. But no. No sire!
Last week, the day of Manjral's departure actually, I woke up to a realization that my looks shall take a turn for perfection if only I changed my long hair for short layers.
For an hour that day, I oscillated between going with or ignoring this unfounded impulse. Finally, I pinged Manjral on internal chat.
Me: I want a haircut.
Abhay: ok?
Me: think my hair's missing style.
Abhay: it's fine, Pillu.
Me: there's a half chance that I'll come off the haircut resembling Deepika Padukone!
Abhay: you'll still need heels.
Me: -- but what if I instead end up looking like a lawnmower went over my head? And the hair and I look an absolute mess?
Abhay: I will still be your friend.
I fell for his answer. Darn him, Santa.
After the cut, my hair is way shorter, the curls just bounce around my neck and frolic in the air as if they have been given standing instructions to form a halo around my head, and I do indeed look awful. I'm of small shoulders, slight build and an undistinguished 5'2 in height. The puffy hair changes status quo though, adding another two inches and standing out dreadfully!
When Manjral called from the airport to say goodbye, I didn't breathe a word on how the haircut turned out. I have also refused to send him a picture. I want him to survey the damage for himself and arrive at a conclusion without any external factors abetting him.
I tell you. This Abhay Manjral is my bag full of First World Problems.
My fourth and final issue, up for a solution. I hate my job.
From a core of my being that I didn't know I even possessed until I joined Infinity Inc. I agree I work in what has been rated the best company in the world, by possibly every self respecting workplace rating survey.
We've free food, top-notch health care plans, beanie bags, free transport, stock options, lava lamps, massage rooms, and even free haircuts! What more, Infinity shall revolutionize and usher in UniverseAsWeKnowIt Version 2.0, declares every Tech magazine. Our flagship search app, "OK Now" that lets us search the web using voice commands, even stands the risk of becoming a verb -- "OK Now-ing" -- due to its seamless ubiquity in everyday lives.
Yet that doesn't change my reality. My job is a disgrace to a thinking mind. It is the lowest rung of work in Infinity where I sit for the entire day to review ads that bring us our revenue.
A job that nevertheless, can very well be done by a robot. In fact, my quarterly assessment has only two metrics: Productivity and Quality.
JJ, who used to work in a factory before, says that's exactly how he used to measure the usefulness of his machines.
I, Annika Pillai, a horrible haircut notwithstanding, am NOT a machine.
Okay, that got a tad emotional. But you see how it is. If you know of any role openings at the North Pole, I am happy to apply.
This will be all for now, Santa. I'm going to print this letter out next week and keep it in my drawer. I know we're not going anywhere with this, but oddly, I feel satisfied and at peace with so much typing diarrhea. Turns out, I'm quite looking forward to Christmas now.
Do drop by!
– Annika Pillai.
Published with the kind permission of Authors Press.