Everybody must have a Sunday Project.
Choose only ONE idea for your Sunday Project and give it your everything, suggests Chandan Deshmukh.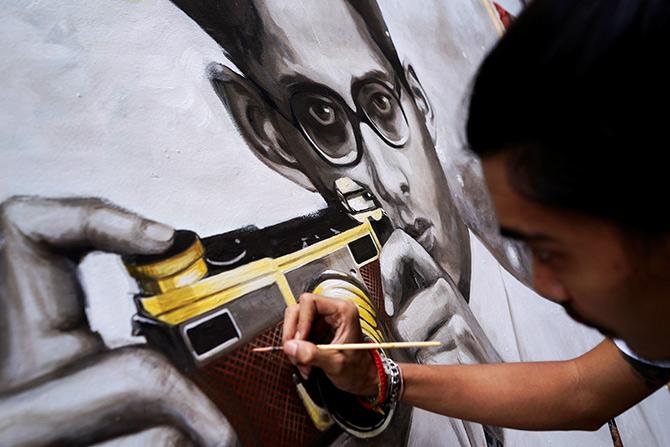 Photograph*: Athit Perawongmetha/Reuters
The Indian education system is a lot like railway department.
People sleep on berth. Students sleep on desk.
Railway tracks are fixed. Studying tracks are fixed.
Bogies are laid back to back. Classes are conducted back to back.
Trains have reservation. Classes have reservation.
People de-board the train at their stop. Students de-board the studies when marks stop.
"If you attempt to deviate from the line, you go nowhere, don't be left out," parents torture.
"Turning points are critical, prepare well", Teachers warn.
"The fares have increased; you have no choice" blabber the institutions.
Zoom in, you see the pitiful students juggling to impress all the above categories!
If there is one thing that we all can heartily accept, it is about the humongous pressure the students are undergoing.
The discussion which goes on at the dinner tables of most of the Indian homes will be about how to become like 'Sharma ji ka beta.'
Attend any family gathering, there'll be an uncle or an aunty giving gyaan to a kid about his studies and future.
Having said that, let me explain you about the two most famous myths which society and in specific teachers and parents talk a lot. It tensed me then, but disappoints me now.
Myth 1: Passing class 10/12 is the only hurdle you'll face in life. Later, everything will fall in place.
When I was a student, I was very tensed about the class 10/12 commotion; yet dreamt about the flowery-cushiony life post class 12.
On the flipside, I also felt that I was facing the last over where I had to score 20 runs from 6 balls to win the world cup.
If I were to succeed in the exam, I'll have the world cup. Else, I'd spend the rest of my life span repenting the loss. This is the most common myth across country.
Being an IT guy and an author of two bestsellers, I feel that you never 'settle' in life.
I wish there was a place called 'settled' where there will be no more problems or challenges in life. The reality is, there isn't.
If this myth was true, then every one who has passed class 12 or engineering should be happy-go-luckily 'settled'.
Reality is, every day unveils a new challenge towards a greater goal even after your student life. The exams are just a part of the big picture.
Myth 2: If you are a student, you ought to only study, nothing else. Study from 5 am till 10 pm.
In simple words, 'All work and no play makes Jack a dull boy.'
I have met students who try studying 16 hours straight, few burning the midnight oil, pulling all-nighters without much of an improvement in their results.
Studying is like running a marathon, where we tend to slow down after the initial gush.
You ought to take constructive breaks, socialise, have gala time with friends and family.
I would also suggest to follow the 25: 5 rule where you work on your assignments or studying for 25 minutes straight and take a 5-minute break.
Mind you, it's not the other way of having a break of 25 minutes and studying for 5 minutes!
Call me insane, but I believe in the saying 'You are what you do on a Sunday'.
On any week day, a person may be obligated to do something for a living, be it a student, janitor, teacher, architect, etc.
But does any weekend go by without you thinking about the one thing, one unusual thing, which you always dreamt of doing and are unable to do on a week day? Try doing it.
Everybody must have a Sunday Project.
A Sunday Project is any project that when explained to someone for the first time is likely to bring out a response of 'wow!' That must be something which you always wanted to try -- a passion or a hobby.
Please note that our brain behaves like a balloon filled with bees. Thousands of conflicting impulses push us in different directions.
You may feel that you could take up multiple projects on a Sunday to find your passion.
What if a single person thought to start Google, Amazon, Uber, and Apple companies all at once? It would have been the biggest flop.
Any idea, if given proper channel and energy, has the capacity to turn into one of the world's most successful and innovative project.
So, choose only ONE idea for your Sunday Project and give it your everything.
There are innumerable instances where doctors, lawyers, engineers by degree, have donned hats of other professions such as teaching, entrepreneurship, writing, politics etc. which clearly shows that the world and the opportunities it presents are huge and we shouldn't narrow our possibilities.
The bottom line for students is to work smart and sieve out the myths from the facts.
Read books other than the curriculum. Emphasise on following strategies and shortcuts in studies such as memory techniques, goal setting, time management etc.
Take a chill pill, and focus on your overall development.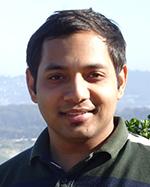 Chandan Deshmukh is the author of the recently released Five Lies My Teacher Told Me, published by Westland Publications Pvt Ltd.
Photo credit: Kind courtesy Chandan Deshmukh and Westland Publications Pvt Ltd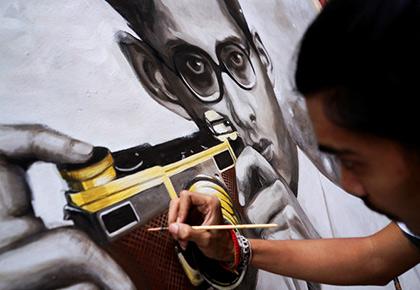 *Lead image used for representational purposes only.