Black designers presented collections at Milan's fashion week in a show aimed at raising awareness of the lack of diversity in the industry.
The five designers are part of the Black Lives Matter in Italian Fashion group, a name inspired by the international movement leading worldwide protests against racial injustice.
The 'We are Made in Italy' digital event was filmed in Milan's grand Palazzo Clerici and hosted the spring/summer 2021 collections of Fabiola Manirakiza, Mokodu Fall, Claudia Gisele Ntsama, Karim Daoudi and Joy Meribe.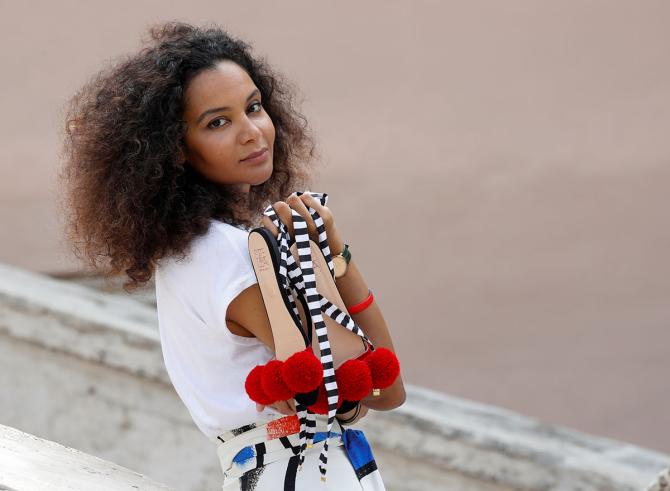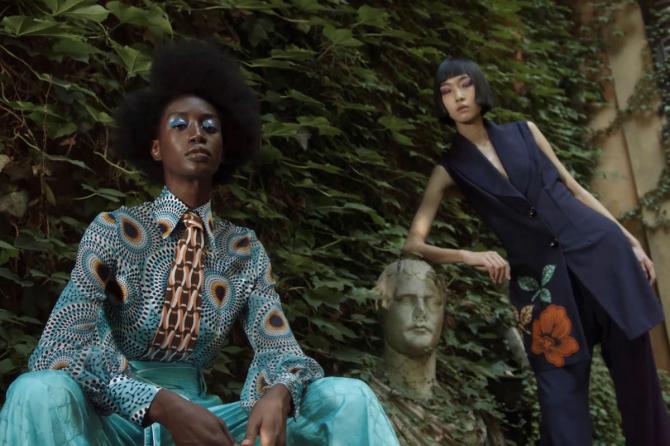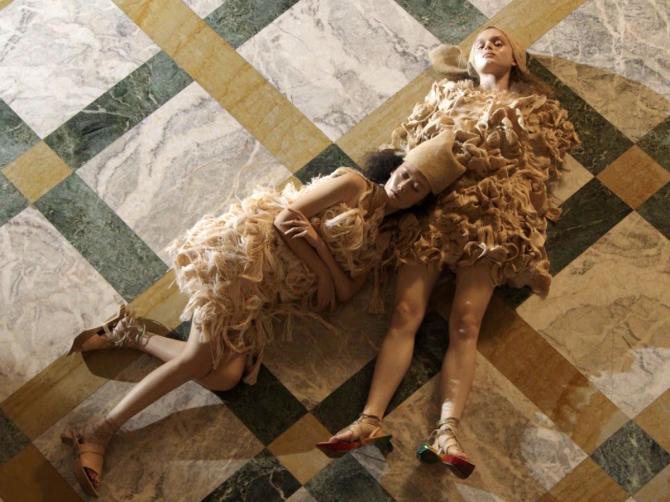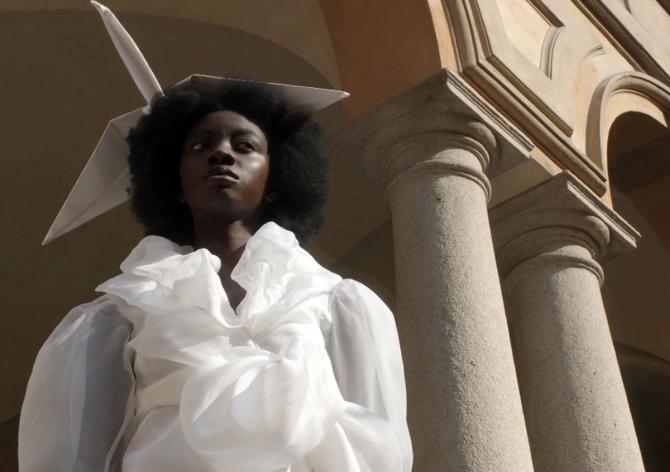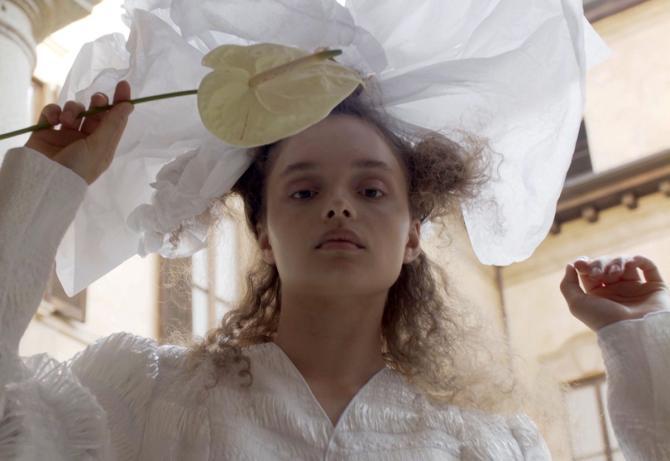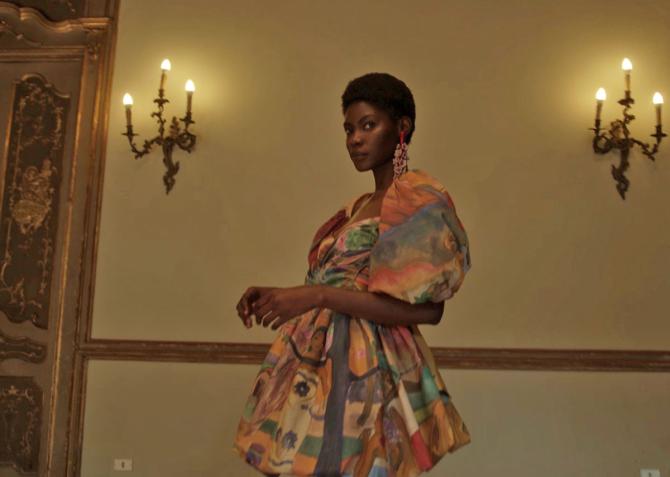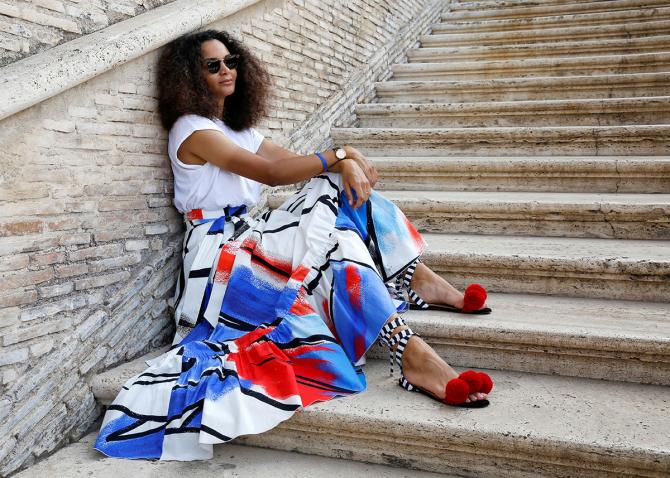 Concept: Rajesh Karkera/Rediff.com
Presentation: Ashish Narsale/Rediff.com