If you are looking for a comfortable ride on bustling Indian roads without having to worry about fuel average, we have got these five options for you.
We hope you enjoyed reading India's top 10 fuel-efficient bikes. Here, we present to you the top 5 scooters in India.
Fluctuating fuel prices isn't a new thing for us Indians; in fact most of the times we see it going only up. If you want to keep a check on increasing fuel expenses, then opting for fuel-efficient commuter motorcycles is, perhaps, one way out.
But comfort and convenience have their own place of importance for a daily rider which is better assured on the road by gearless scooters. Manufacturers are now putting in lots of effort to improve fuel efficiency in gearless scooters.
Hero Duet
The newly launched unisex scooter, Hero Duet, comes in two variants -- the VX and the LX -- priced at Rs 49,250 and Rs 47,600 respectively.
With a new 110cc engine that churns out 8.4PS of max power, the scooter competes with the likes of the popular Honda Activa. Hero claims that the Duet delivers a fuel economy up to 63.8kmpl, which makes it stand strong against its competitors.
Both variants come with a metal body, tubeless tyres and Integrated Braking system (IBS) as standard features. However, the top VX trim houses additional features like telescopic front suspension, analog-digital console, mobile charging port and boot light.
2016 Suzuki Access 125
Launched at the Auto Expo in February this year, the 2016 Suzuki Access comes with all-new design and technology. The chrome headlamp adds to the elegant design of the scooter and the Japanese automaker has five metallic colour options to choose from.
Powering the scooter is an advanced 124cc engine bolstered by SEP (Suzuki Eco Performance) technology endowing it with an optimum performance. It promises to return a healthy fuel economy of 64kmpl, making it the most fuel-efficient 125cc scooter on sale in the country.
The all-new Suzuki Access comes with a host of features like one-push shutter key lock, digital-analog console, front pocket and mobile charging socket.
Priced at just Rs 53,887, the scooter is surely the best buy in the segment.
TVS Scooty Pep Plus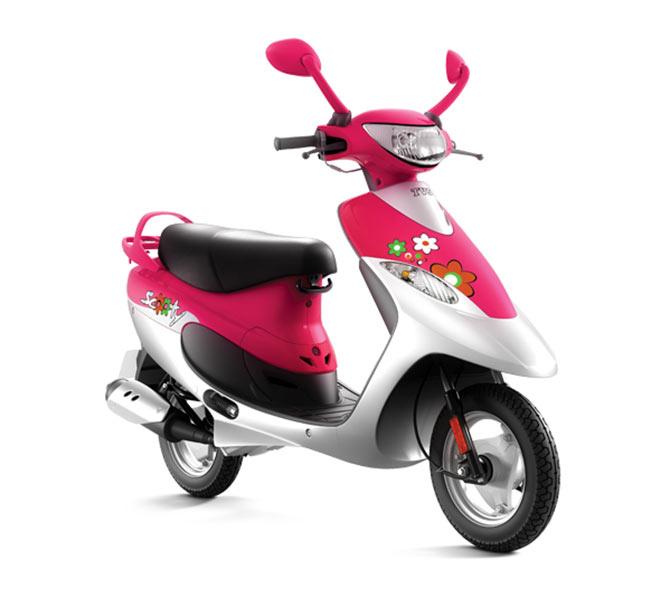 Serving the purpose of an automatic scooter for more than a decade, the TVS Scooty has been the most popular set of two wheels among women riders. With an all-new 87.8cc Ecothrust engine, the Scooty Pep Plus is its modern avatar.
Having a weight of just 95kg and best-in-class ground reachability with the seat height as low as 768mm make it the most women-friendly scooter.
Priced at Rs 44,044, the scooter claims to deliver 65kmpl and comes with smart features like mobile charger socket and side-stand alert.
Hero Maestro Edge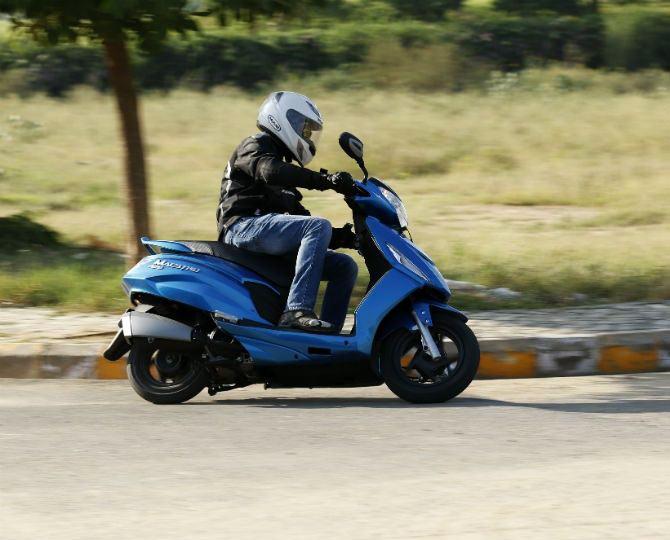 The Hero Maestro Edge comes with the same 110cc engine, shared by the Hero Duet and matches the same performance levels as well. However, it delivers a better fuel economy of 65.8kmpl and is said to be one of the most stylish scooters in India.
Features like digital-analog console, mobile charging port, boot light, Integrated Braking System (IBS), 12-inch front wheels (alloys optional) and immobiliser (anti-theft system) at the price tag of Rs 49,700 make the package more upbeat.
Yahama Fascino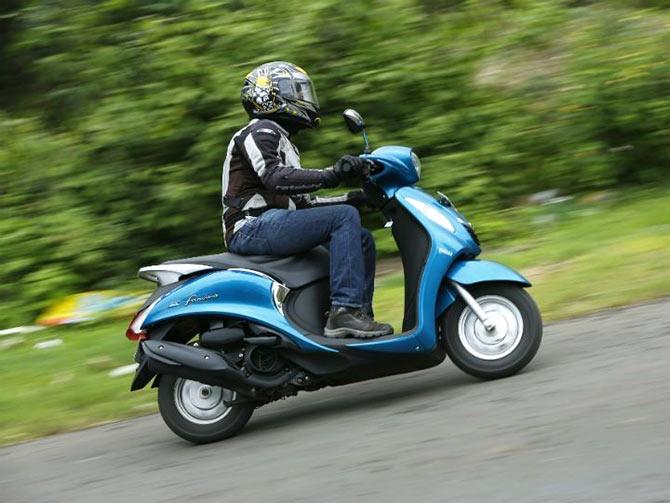 The entire fleet of Yamaha scooters come equipped with the patented Blue Core Technology that helps increase the combustion and cooling efficiency along with reducing power loss. The range includes the Alpha, Ray Z, Fascino and the latest RayZR.
Sharing a common platform using the 113cc carburetted engine, all of these scooters are claimed to deliver best-in-class fuel economy of 66kmpl. The gamut of Yamaha scooters has the options to serve every age group and different needs.
The family scooter Alpha and the sporty RayZ have a starting price of Rs 49,336 and it goes up to Rs 54,000 if you want to get the disc brake trim of the new Ray ZR.