His reply is winning the Internet.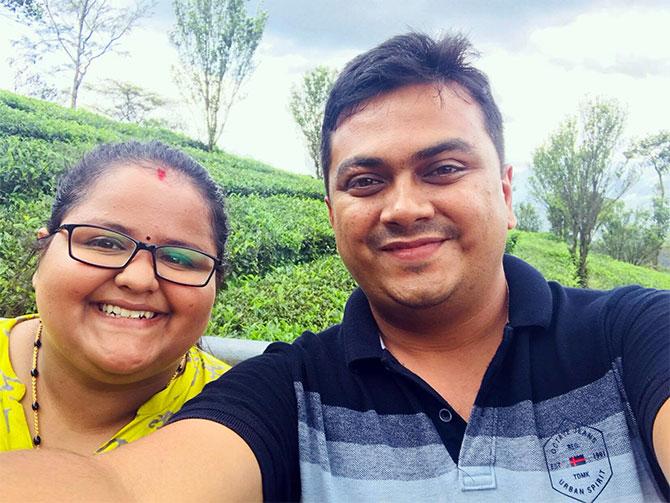 Sujith Bhaktan, a vlogger from Kerala, was in for a rude shock when he uploaded a video from his recent trip to Goa.
It was his first trip with his wife, Shweta, post their wedding. The duo got married in August this year.
Few appreciated the travel video, many ended up trolling his wife for her weight!
However, Sujith had the perfect reply.
He uploaded another video with a beautiful message. And the video has gone viral.
'Everyone says that Shweta is very fat. Am I not fat too?' he asks in the 55-second video.
'When people talk of thadi (fat), they forget that people have a heart too.
'She (Shweta) has a beautiful heart and a pure mind.
'I love thadi. Don't heavier people also have a right to live?
'It's not just thin people or those who weigh less who are beautiful.
'There are some comments that are really nasty. Don't say such things.
'Everyone is beautiful in their own unique way. Real beauty is inside you.'
His wife added that she is taking the nasty comments positively.