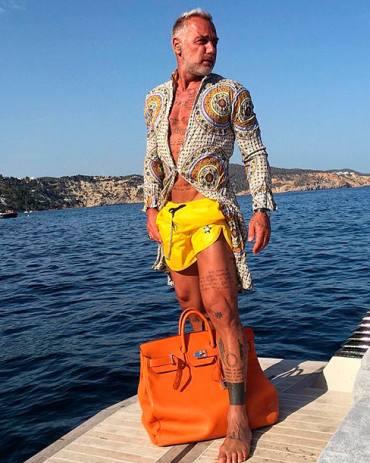 For the Italian Internet sensation, age is just a number.
Women. Beaches. Tattoos, Big Brands. He's rocking them all.
Gianluca Vacchi, Italian fashionista and businessman (GV Lifestyle), is taking the Internet by storm.
Vacchi shot to fame when one of his dancing videos on Instagram went viral a few weeks ago. He has since won 3.9 million followers (and counting) on the image sharing site.
Meet Gianluca via his Instagram posts.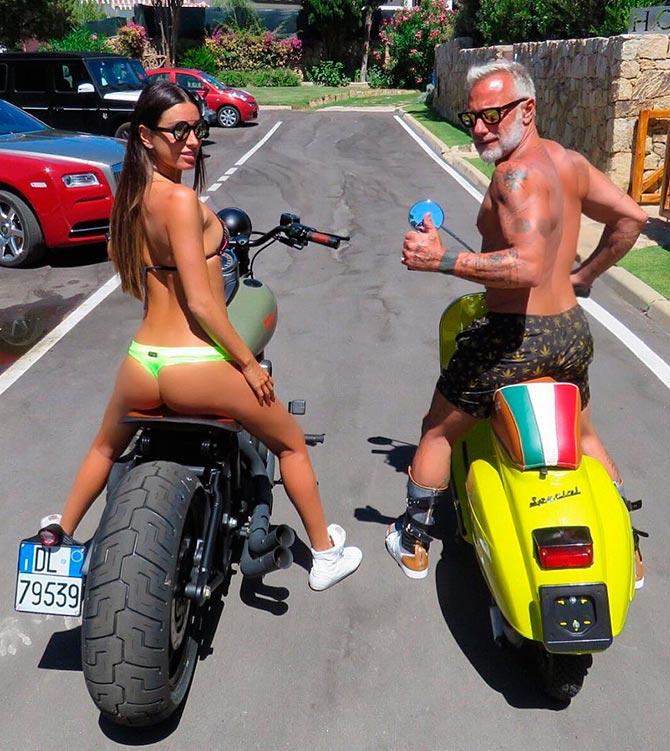 IMAGE: #SoMuchSwag! Gianluca on his Vespa lets a female companion ride the Harley.
All Photographs: Kind courtesy Gianluca Vacchi/Instagram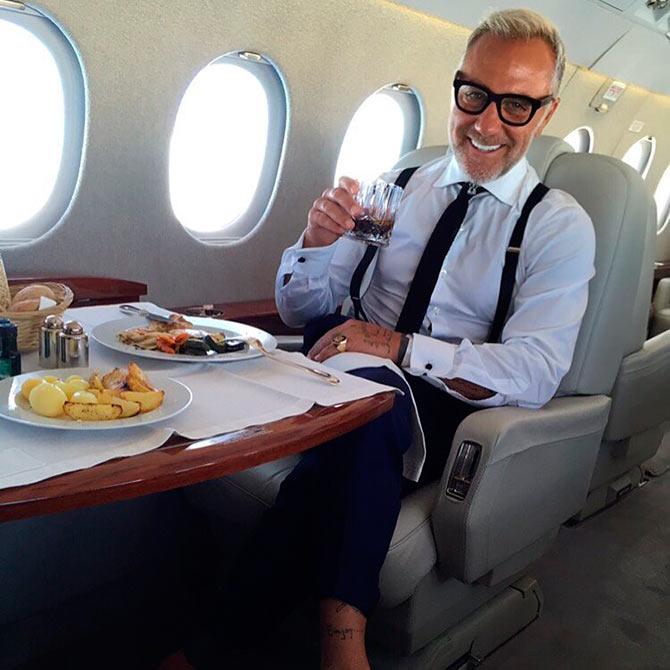 IMAGE: A mid air lunch in a private jet with drinks for company.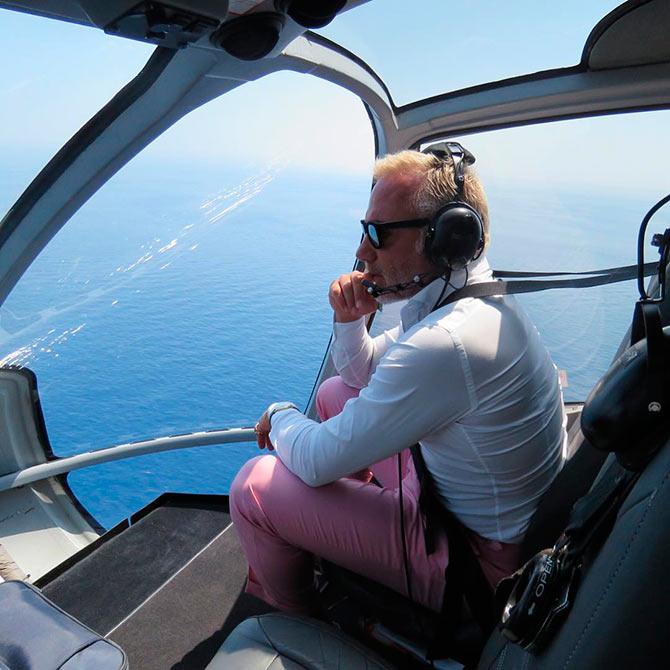 IMAGE: A helicopter ride in pink pants, surveying the ocean below.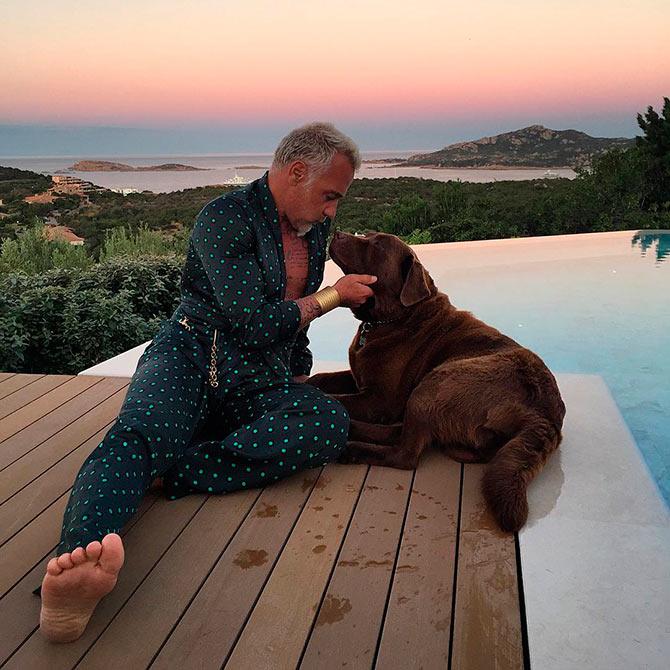 IMAGE: He loves Attila, and you'll find several videos of him playing with the mutt.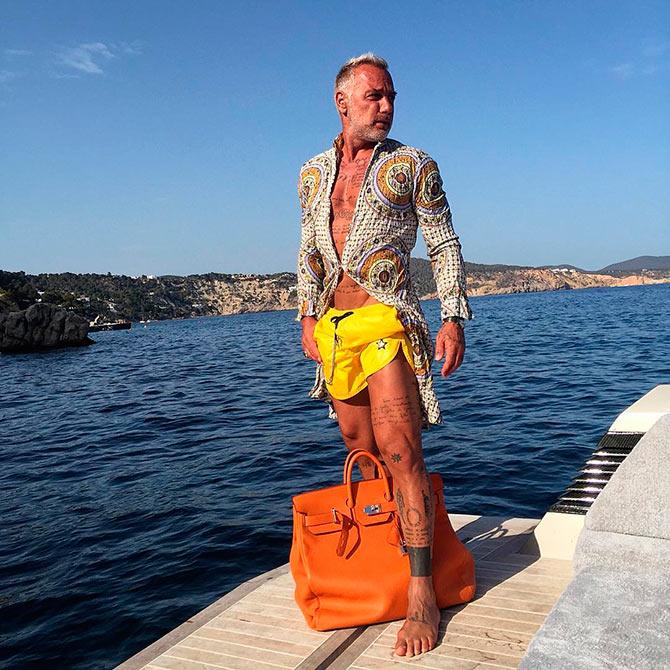 IMAGE: Gianluca flashes his love for leather and designer clothes..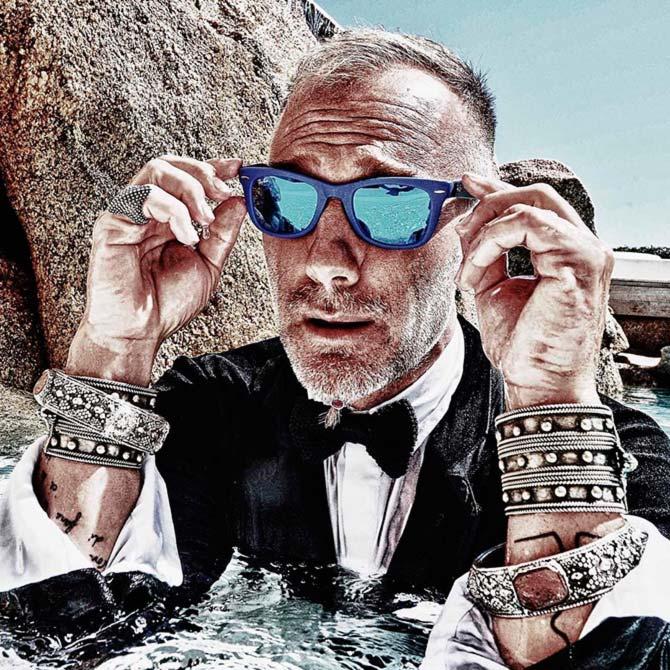 IMAGE: Metal bracelets, rings and tinted glasses, Gianluca carries them all off with elan.
Did you notice his tiny beard accessory?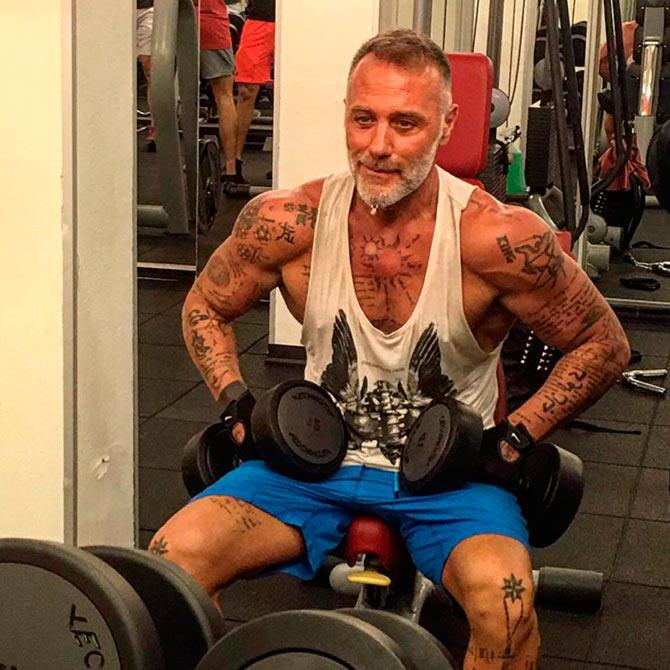 IMAGE: At 50, he is fit as a fiddle and can easily give younger guys a good run for their money.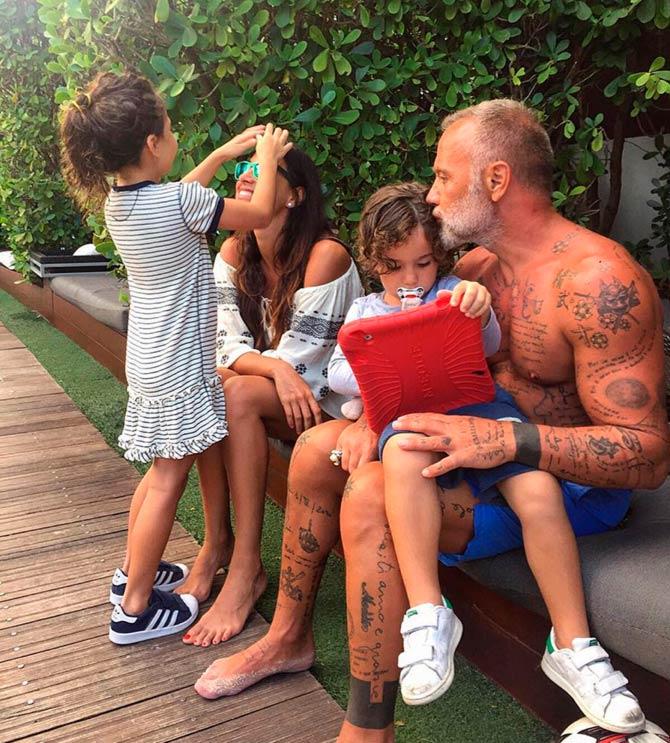 IMAGE: Baby-sitting a friend's kids.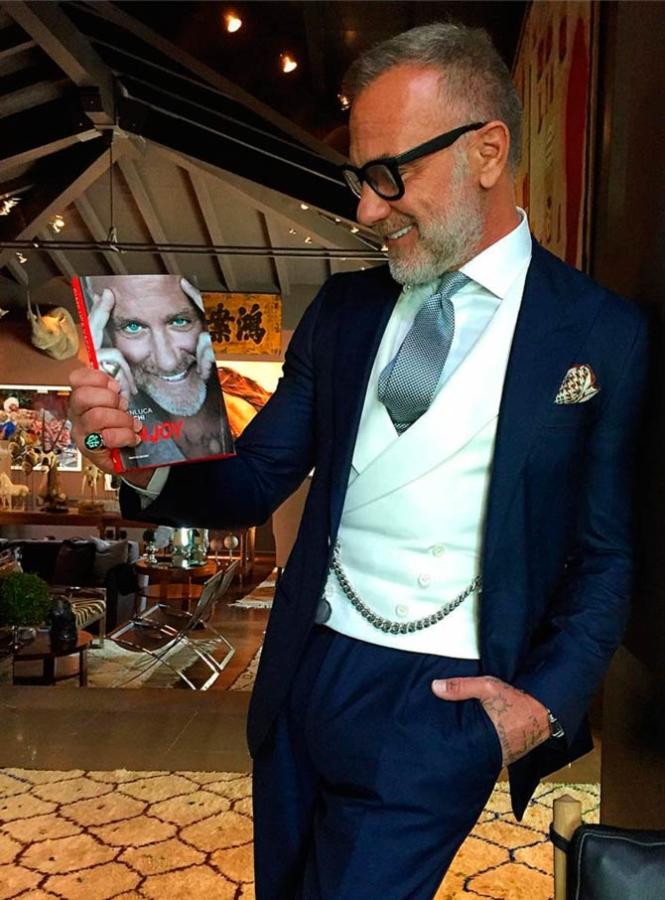 IMAGE: Watch out for Gianluca on the cover of fashion magazines soon!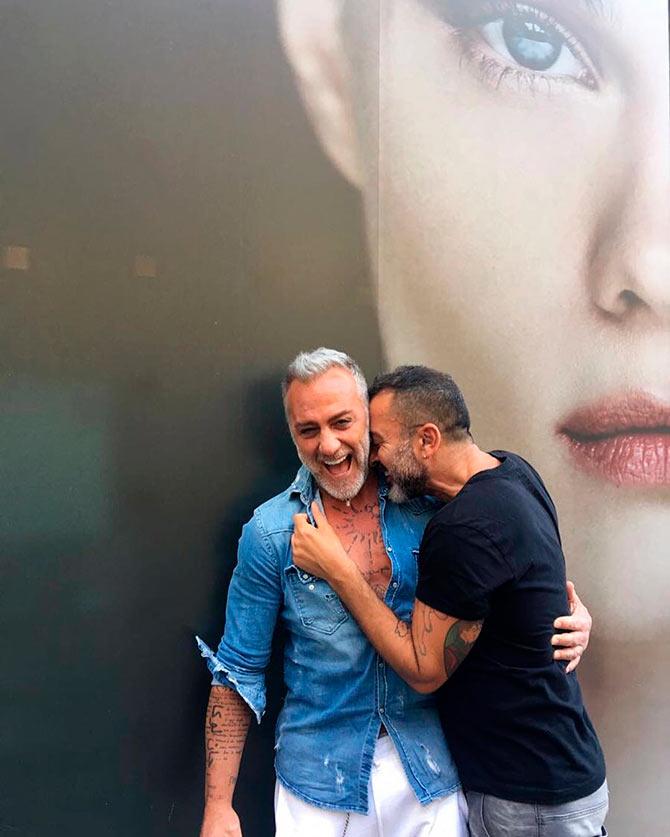 IMAGE: He wears his heart on his sleeve and has no problems posing intimate moments with men and women.
Fans are already calling him the new gay icon.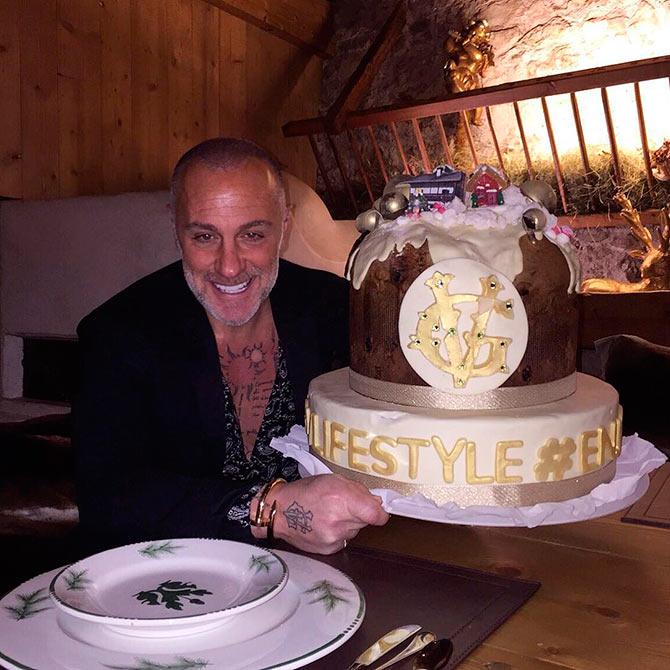 IMAGE: On Christmas last year, he wished folks with a giant cake with his brand embossed on it.