'I have been investing in SIPs in MFs, but most of these MFs are giving less than 6% returns in the last 1 year. What to do?'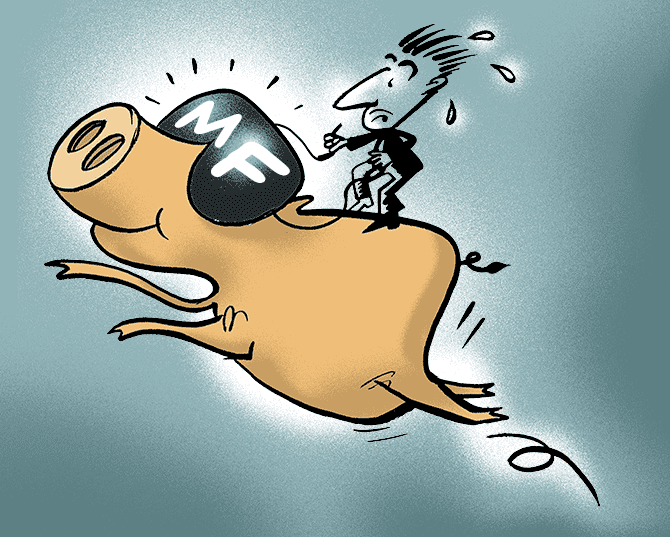 Omkeshwar Singh, Head, Rank MF, a mutual fund investment platform, answers your queries.
---
Suman Rawt: I have invested in following in mutual funds for last 2 years but these funds are not yielding the desired results. Please advise your views on the selection funds; where to shift these funds or any modification required:
Omkeshwar Singh:
Hemang Joshi: I have the investment in following mutual funds since 4 years. Please advice should i hold the same or switch it over to other Mutual fund. I am also planning to invest more, which funds I should invest for 5 to 7 years to get good return. Please suggest at least five funds for additional investments. Also suggest two good debt funds.
Omkeshwar Singh:
JAI SINGH: I have been investing in the following mutual funds since oct 2016 of 2000/- each.
1)Axis long term equity fund
2)aditya birla sun life tax relief 96
3)ICICI prudental balance advantage fund
4)ICICI prudental value discovery fund
5)DSP small cap fund
Later in 2018 we added following mfs of 2500/- each Sip
1)motilal oswal multicap 35
2)Mirae asset emerging bluechip fund
3)Axis long term equity fund another folio added .
Our investment horizon is long term of 15-20yrs.
And want to increase current 25000/- SIP to 35000/-.
Need money of 1cr after 7-8 yrs and 4cr-5cr after 18- 20yrs.
Kindly suggest if it's alright or changes are required.
Omkeshwar Singh:
Jai Kumar: I have been investing in SIP in the following MFs. Most of these MFs are giving less than 6% returns in the last 1 year. Can you please advise whether to continue with this MFs or switch to good MFs?
Omkeshwar Singh:
Haresh Bilandani: I have investments in Below MFs, please advise should i Exit, Continue or Hold these.
Omkeshwar Singh:
Pradeep Banyal: I have invested in below mutual funds. It's been 2 years investing in these funds and now I want to increase my investment amount more to 10000 per month in mutual fund through SIP. So kindly suggest me where to invest this 5000 more and also please advise, do I need to change my particular investment in some other funds.
Omkeshwar Singh:
JOMY JOSEPH: I would like start a SIP for 12 years on a good hybrid fund... After conducting my own studies, I shortlisted.
ICICI Prudential Balanced Advantage Fund & HDFC balanced advantage Fund. I can afford only Rs 5000 as monthly amount for SIP. The purpose of this SIP is for my son's education after 15 years. Will you give me an investment suggestion?
Do I need to invest in ICICI Prudential Balanced advantage fund or in Hdfc balanced advantage fund? Which is the best in your opinion? Or do I need to invest in both with rs 2500 in each fund?
Or can you suggest any other moderately secure funds for this tenure..expecting your reply...please help me by suggesting an investment strategy...
Omkeshwar Singh:
Anwesh Babu: I am investing through financial advisor on below funds in SIP. 3months back I communicated him all those are underrated now but he says don't bother about ratings when you are investing for long term investment.
1. Adithya Birla SunLife MNC Fund - 4k per month
2. Adithya Birla sunlife small cap fund - 3k per month
3. Adithya Birla sunlife pure value fund - 3k per month
4. HDFC midcap opportunities fund -2.5k per month
5. Hdfc small cap fund -2.5k per month
All the above investment started from 18-July-2017 to till date
Direct funds which I am investing:
1. DSP equity direct plan - 2k per month
2. Franklin India smaller companies fund- 3k per month
Omkeshwar Singh:
---
If you want Mr Singh's advice on your mutual fund investments, please mail your questions to getahead@rediff.co.in with the subject line, Mutual Fund Query, along with your name, and he will offer his unbiased views.
Disclaimer: This article is meant for information purposes only. This article and information do not constitute a distribution, an endorsement, an investment advice, an offer to buy or sell or the solicitation of an offer to buy or sell any securities/schemes or any other financial products/investment products mentioned in this QnA or an attempt to influence the opinion or behaviour of the investors/recipients.
Any use of the information/any investment and investment related decisions of the investors/recipients are at their sole discretion and risk. Any advice herein is made on a general basis and does not take into account the specific investment objectives of the specific person or group of persons. Opinions expressed herein are subject to change without notice.