You can take a Kashmiri Pandit out of Kashmir, but not Kashmir out of a Kashmiri Pandit.
They are afflicted with nostalgic yearnings of all that was good about Kashmir -- food, snacks, apparel, bakeries, music, etc. But they don't have any means now to get all these things.
Rohit Bhat and his sister-in-law Meenakshi Bhat of KashmirOneStop saw not only an entrepreneurial opportunity in this nostalgia but also a route to connect with their Kashmiriyat.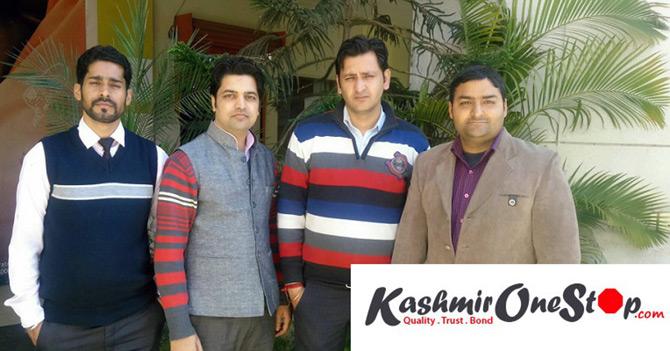 "This is what motivated me to start KashmirOneStop.com," says Rohit Bhat, one of its co-founders.
To clear out any community allegiance debates, Kashmiri Pandits are a minority Hindu community in Kashmir.
They've traditionally been a working class community where entrepreneurship is seldom encouraged.
The whole community, around seven lakh people, were uprooted in 1990 from Kashmir due to the onset of militancy in the region.
The community is now scattered around India and abroad. And KashmirOneStop is an honest, simple effort to get Kashmiris products from their land.
Rohit has around 10 years of corporate experience in operations and logistics.
He's also directed many acclaimed Kashmiri plays under Vomedh Theatre group, which he founded six years ago.
For KashmirOneStop, he came together with his sister-in-law Meenakshi Bhat (pictured, below)to kickstart this e-commerce platform.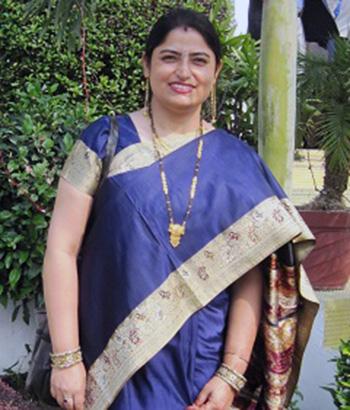 The platform is an online store that sells customised Kashmiri products like food, clothing, spices, dry fruits, religious articles and etc.
"This venture has happened just at the right time. We've completed 25 years in exile.
"Pandits are missing Kashmir more than ever, and KashmirOneStop.com is their window to Kashmir. In the first few weeks of launch, we received orders from across India, and lot of encouraging feedback from community members," adds Rohit.
Rohit and Meenakshi had thought about the idea a while ago but e-commerce hadn't matured then.
"But after the recent e-commerce boom, we took a plunge since non-tech savvy customers also have started buying online," says Meenakshi, who handles orders and manages customer care.
Along with the duo, three more locals with a background in IT and logistics have joined the team.
Being Kashmiri Pandits based in Jammu, sourcing hasn't been a problem.
"We know the places where best quality is available. We source spices like Kashmiri mirchi and saunf powder from factories in Jammu.
We source high quality dry fruits and vegetables from reputed wholesalers of Kashmir," says Meenakshi.
They launched a Shiv Ratri pooja set (20 items), which sold out within a week on the portal. They, however, don't want to be resellers of branded products.
"We've taken a tough path, and not chosen the easy way. We're sourcing high quality items, packaging and labelling them ourselves. We aspire to create our own brand. It is going to be a long haul, but we're working in that direction," says Rohit.
The biggest challenge is, of course, going to be about building online presence and traffic. The team is aware of the fact.
"There's lot of clutter out there. Even if people come to know about you, they won't go ahead and purchase. To build that credibility and respect is going to be the key challenge. We believe, gradually, the credibility would increase by word of mouth," says Rohit.
"Apart from this, stabilising the supply chain and finding quicker ways to manage logistics from Jammu are other hurdles."
On the face of it, KashmirOneStop is like any other e-commerce store. But the fact that the company is started by locals of Kashmir for the locals (and everyone else interested in Kashmiri products) makes them special.
"Back in 2012, Kashmirbox was another start-up we discovered during eSparks,so it's heartening to see the company still going strong.
Looking at the larger picture for these companies, being niche helps. Reaching out to a larger audience will necessitate a presence on other marketplaces as a brand.
There are more encouraging signs, too.
Teabox, a niche e-commerce venture from Siliguri raised $6 million to make a global brand. And these stories are not very different.
Kashmir is a brand in itself, and anything coming from the land by locals will have a global appeal.
If the likes of KashmirOneStop manage to keep a cool head and get the basics right, with right advice and investments, they can become a thriving venture from Kashmir, and possibly create more jobs in the local community.
Currently, KashmirOneStop manages only about three orders a day, but the ticket sizes are decent.
They have plans to start international shipping soon and expand the categories and products so that they can cater to a larger market.