Pradyumna Nadakaduty didn't even know he was getting into social impact work when he applied for a job at Acumen Fund. Then something wonderful happened.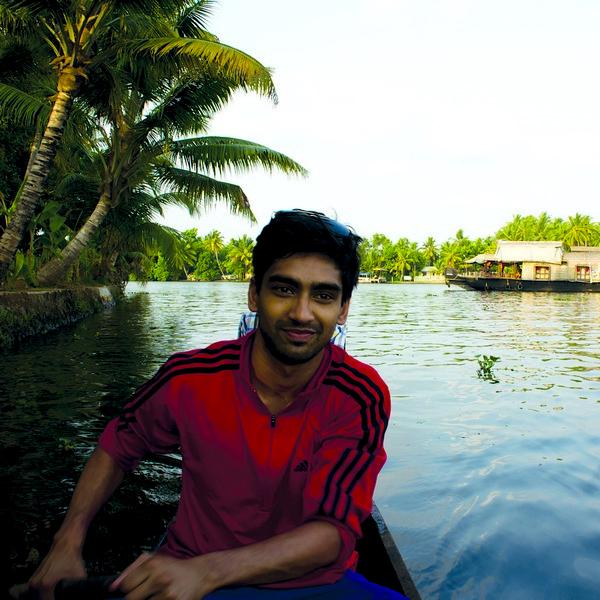 Pradyumna Nadakaduty recognises the impact of social enterprise in heralding change.
"It was incredible to have social enterprise and the general development space give me a mission in my career," Pradayumna Nadakaduty says.
"It's something that I feel connected to and is far more challenging in my opinion than any sort of strictly money-making venture.
"Because I was in India, I found that the problems I was helping solve were problems that impacted my own family."
Nadakaduty didn't even know he was getting into social impact work -- or exactly what that meant -- when he applied for a job at Acumen Fund.
At the time, he said, a lot of his colleagues and peers who worked in consulting like him or other facets of the business world had not even heard of the international impact investing non-profit.
The job title had 'venture capital' and 'energy' in it, and he was interested in working in a developing country, with Brazil, Egypt, and India among his options.
"I wanted to go to India to experience and work as a part of the larger economic growth story I had been hearing for years," he says.
"Once I got there, I realised how uneven that growth has been throughout the country, and the importance for impact-minded work to bring the benefits of India's growth to the poor."
India was also a good choice because he felt he had the language skills and some experience with the place.
Growing up in various parts of Virginia, Nadakaduty visited the Subcontinent with his family nearly every other summer in the typical way that desi kids do:
He visited one grandmother in one city and drank a lot of Chai and then visited another grandmother and drank a lot of Chai; he didn't have video games or friends, and hated it every time.
"In the US, your exposure to poverty or people on the street is that they're usually older," he says.
"In India, you see poor children on the street, often, and I think that image has always stuck with me -- seeing poor children roughly the same age as me, who looked like me, no matter where I was in India.
"That was humbling. But my inspiration to do work in this space really only started once I got there (through Acumen)."
At Acumen, which has a mission of alleviating poverty through providing funding through charitable donations to social enterprises, Nadakaduty's focus was on companies that specifically worked to solve energy problems -- solar lanterns, solar micro grids, clean cook stoves -- and sometimes water purification technologies.
A lot of what he did hit close to home.
Specifically, he recalls learning that contaminated water led to birth defects and he had never thought about how things he saw in his own family might have been caused by their living conditions.
"These are typical development challenges, and when you're sitting here in Washington, DC, it's a statistic; when you go there and you're thinking very critically about how to solve and address it, the statistics become people.
"Because I was in India, those people are people I know and who I'm related to."
This is a connection that his parents could never have successfully explained no matter how hard they tried, Nadakaduty said.
The Acumen position lasted six months in 2013 because he came back to start his masters at Johns Hopkins University, but the experience changed his views on India as well as his career trajectory.
Coming from an elite university and then working at a top consulting firm, he was inured to the culture of excellence measured by getting the 'best' job one can, meaning the most money-making.
The by-chance social impact stint in India caused him to opt out of some of the MBA programmes he had been accepted to in favour of the International Relations degree he is getting.
Specifically the programme is in energy, resources, and environmental policy tied in with international development.
He sees working in India on similar issues a probable part of his future and considers return to a developing world country after his masters a certainty.
"It changed me, it really changed me," he says.
"I connected with family members on a much deeper level than ever before through living on my own and thinking critically about social issues there.
"I actually talked to my grandmother about having a miscarriage, which is a conversation I could have had before.
"It was very real.
"In being there -- and I'm not saying I'm changing the world or anything like that, far from it -- it was just a complete change in perspective for me.
"I feel conviction in saying that it's one that's going to last."